News
Shopping Center Sultans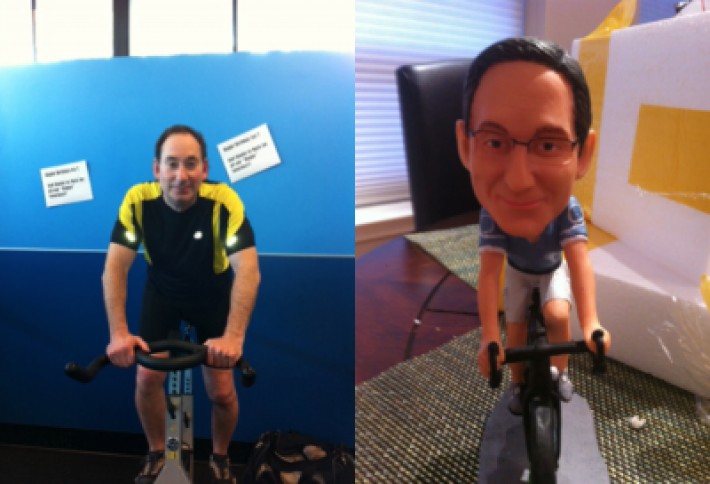 Seyfarth Shaw partner Ira Fierstein (moderator at Bisnow's Retail Real Estate Summit this morning) isn't afraid to get his hands dirty. Above: the co-chair of the firm's leasing group and a 30-year industry vet was snapped on his spinning bike, next to his own personal bobblehead--jealous?Leasing has picked up now that formerly sidelined national tenants are back on the market, he says, but tenants are looking for significant improvement dollars. On the development side, clients are buying shopping centers with development potential (at bargain prices) rather than starting from the ground up. Ira's also noticed smaller investors' uptick in acquisitions of single-tenant outparcels or standalone retail, and not just Walgreen's (think NNN restaurant sites and auto repair shops).
Inland Real Estate Corp CIO Scott Carr (snapped with his "hunting" trophies) has also seen a retail thaw and is anxious for it to move to Lake Michigan (so he can get back to his side job as skipper on sail boats). He thinks demand from junior-anchor box tenants is going to fuel more development, and he is seeing smaller 5,000 SF to 10k SF players (apparel, mom and pops) return to the market.Scott was one of many retail greats featured at our event today.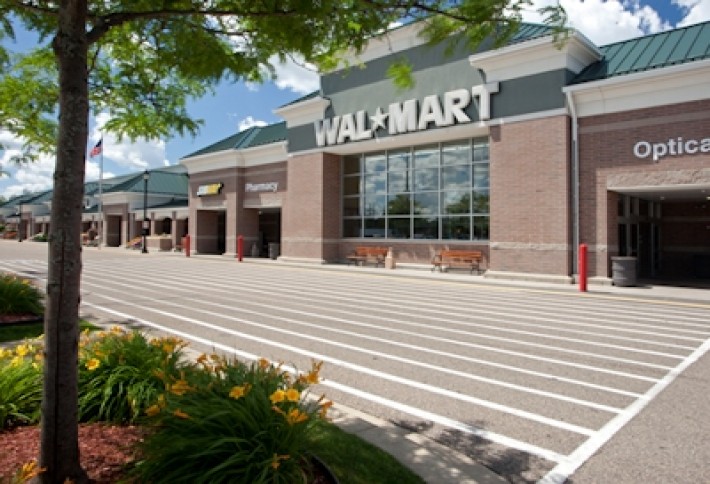 Inland was an active acquirer in 2012, buying stable multi-anchored centers (like the $36.3M Silver Lake Village, a 159k SF grocery-anchored center in St. Anthony, MN, pictured above). Scott says the company is looking to continue its shopping spree in 2013. Inland is also eying development and redevelopment opportunities that involve value retailers and grocery (like a build-to-suit Fresh Market in Lincolnshire). Scott has an opportunistic view of retails' virtual evolution and Inland has been active in rightsizing and relocating big box tenants searching for a new, more mobile-friendly strategy, he tells us. Check back next week for detailed coverage from our event!
Happy Valentine's Day to you and your sweetheart. Half off chocolate tomorrow! Send ideas and suggestions to marissa.oberlander@bisnow.com.