News
REITs Invade Chicago
REIT Week has descended on Chicago, which means touristswho just happen to be at the Hilton are scratching their heads at frequent mentions of market cycles and cost of capital.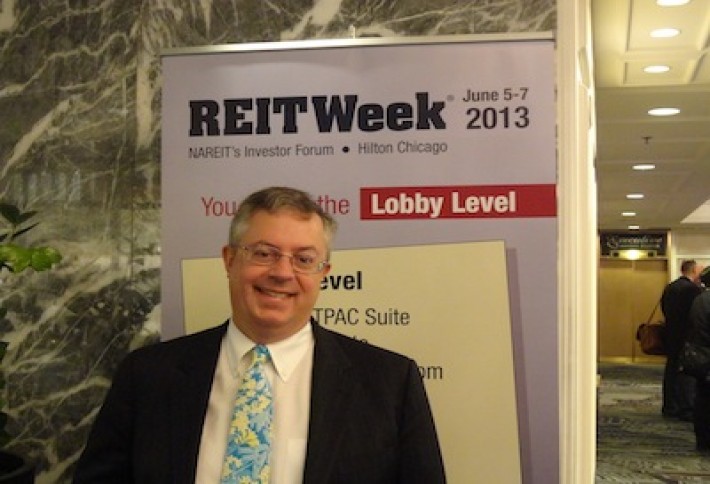 Bisnow is on the ground at the Hilton all day, but that doesn't mean we won't ask the experts to sum things up. NAREIT SVP Brad Case(snapped this morning) outlined REIT Week's major discussion points. While REITs have underperformed the broader equity markets so far this year (up 8.74% versus S&P 500's gain of 16.07%), they've had a standout few years and just bounced back sooner than the stock market, Brad says. Both REITs and stocks will continue to respond to improvements in the underlying economy, but they don't always move together. Today's strongest REIT sectors include freestanding retail, manufactured housing, and mixed office/industrial propertiesall returning around 17% to 18% this year.
[caption id="attachment_80356" align="alignnone" ]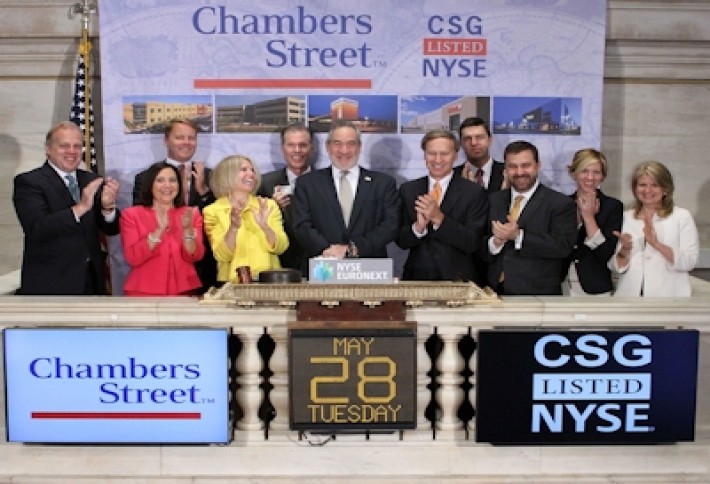 NYSE[/caption]
But what's driving REIT returns these days isn't sector specific. It has to do with their access to capital and ability to acquire properties at favorable prices at the right time in the market cycle, Brad says. (Above is the gang from NJ-based Chambers Street, with CEO Jack Cuneo, centerthe latest REIT to be traded on the NYSE.)Since the crash was so bad, even the modest economic improvements we're seeing are enough to strengthen operating performances, boost rents, and drive occupancy rates across the board (making CRE less worried about stats like this week's weak manufacturing numbers).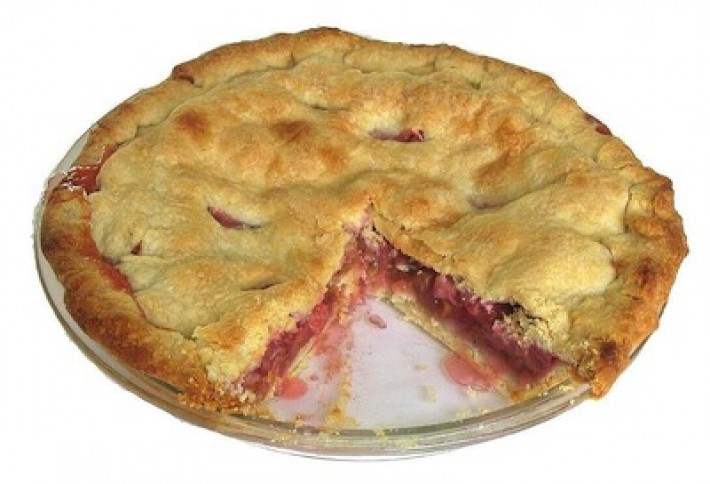 Just because they're the ones with the cash doesn't mean REITs are all going on a buying binge(although a piece of real estate pie looks pretty delicious). To sustain strong returns, REITs select which of their properties here and overseas are important for their business plan and reshape their portfolios if necessary. That way, when everyone else is ready to buy, REITs just need to ride the wave and manage their holdings well, he says.Check back next week for extended REIT Week coverage and executive interviews!