News
My Story: Michael Cornicelli
While reading Doris Kearns Goodwin's Abe Lincoln bio, BOMA/Chicago EVP Michael Cornicelli can't help but see similarities to his position at BOMA and the issues plaguing Illinois. For one, how do you assemble a team of rivals? (We hear he's also trying to build a log cabins to increasemultifamilysupply.)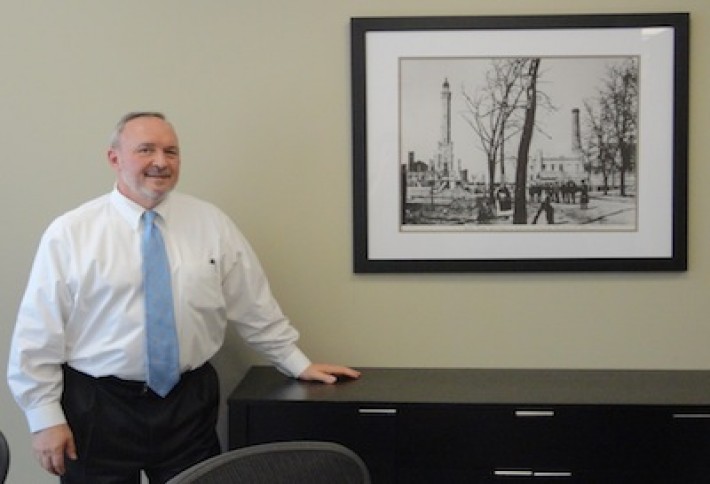 Michael graduated from law schoolat Northwestern in 1976. After five years doing SEC compliance work focused on real estate investments, he was recruited to work as in-house lawyer at JMB Realty in 1981, when it was one of the largest syndicators in the country. (And when everyone in the country was listening to "Queen of Hearts" by Juice Newton.) After stints in LA, a GC job at Sam Zell's First Capital Financial, and some non-profit consulting work, Michael joined BOMA in December 2001 as director of government affairs (a position he held for seven years), setting the group's mostly local advocacy agenda.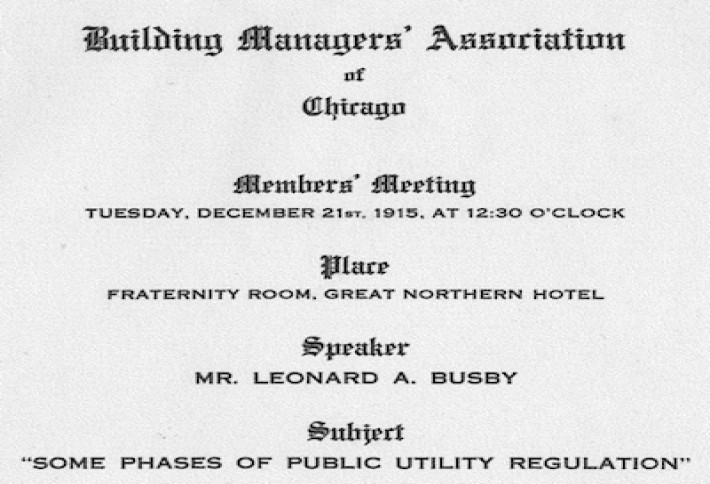 And now a history lesson. BOMA/Chicago is the oldest BOMA chapter in the world, founded in 1902 as a vehicle for building owners and managers to meet and discuss best practices, taxes, and labor arrangements. (Check the 1915 event invite above; the issues are the same, but the lunches cost a bit more than 75 cents these days, Michael laughs.) BOMA remains heavily involved in labor relations, acting as collective bargaining agent for its 260 member buildings on three union contracts (janitors, security officers, and operating engineers). Its advocacy agenda is pretty straightforward, Michael says. Just look at the top three line items of expenses for a typical office building: real estate taxes, energy, and labor.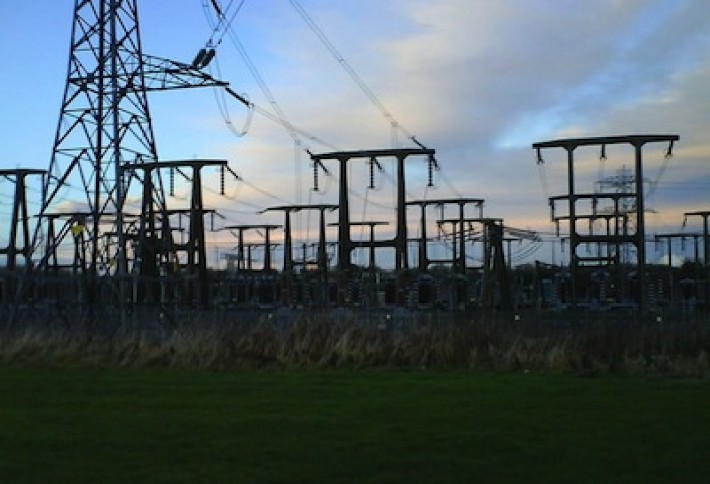 Michael's favorite project to date is BOMA's recent Smart Grid Pilot, launched with 40 member buildings (a subject he'll happily chat about at cocktail parties). BOMA will provide each building technology to see its electricity usage in real time. Once the data is aggregated on a BOMA server, the group can enroll buildings in demand response programs (when grid operators pay buildings to curtail load in high-demand situations). Michael calls it the difference between an on/off light switch and a dimmer: The program ratchets down usage without disturbing tenants, promotes sustainability, and helps the bottom line (and it's never been done with a group of commercial office buildings). And Abe thought he was the only one who had to herd cats.
A perk of the job: Michael gets behind-the-scenes access to building meter rooms,subbasements, and rooftops. (He's taken in rarely seen views atop Willis Tower, the Aon Center, and the Hancock.) But he also enjoys the blurred countryside as seen on a long distance bike ride (a passion that gives him a personal connection to Chicago's bikeability issues) and donates his time to prostate cancer awareness (he's a survivor). Michael's also an avid gardener: just look at his backyard above, twice as deep as a normal city lot outside his Galewood brick bungalow.