News
Let's Get More Butts in Seats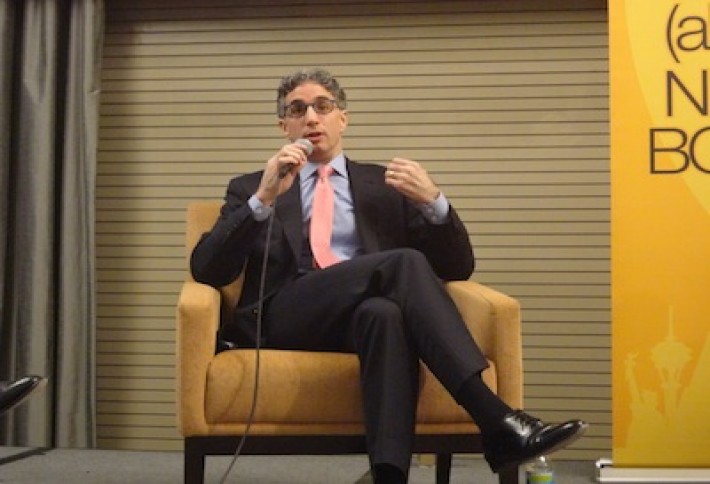 Go home and hug your lawyer today, as they're the largest users of downtown office space -- that was advice from HFF senior managing director Jeff Bramson at our third annual Bisnow Chicago State of Office last week. Though some companies are in cost-control mode and downsizing, Jeff says Chicago's advantages include its cheerleader-in-chief, Mayor Emanuel, bringing jobs to the city, its relative cost (gross rents for the best buildings in the low $50s/SF vs. $100s/SF in NYC), and 4.5 million total jobs (third to NYC and LA). Difficulty in securing debt for development is keeping supply in check: the current decade (2010 to 2020) will see the lowest level of supply in the last 70 years, he tells us.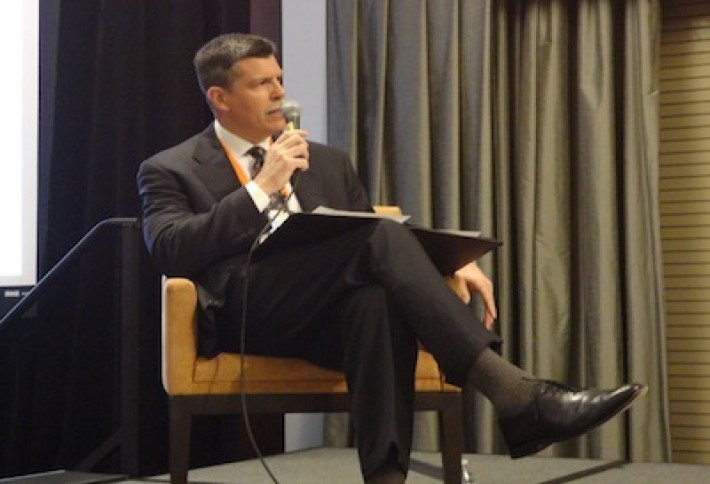 CohnReznick office managing principal and moderator George Klenovich asked our panelists what needs to change to give occupancy a significant boost. Three words: butts in seats (ok, they all just said "jobs"). But in the interest of spirited debate, George also asked which other critical issues will have the greatest impact on the future of office: interest rates, technology, taxes, inflation, or Illinois's unfunded pension obligations? When George isn't engaging office oracles, his recent transactions have been involved with the revitalization and reuse of assets in the student housing, hotel and multifamily sectors.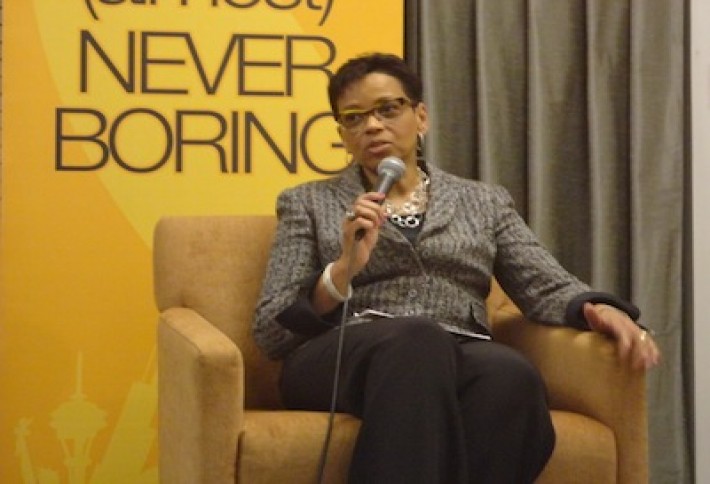 International investors focused on urban areas with high cash-flow returns are feeling Chicago's magnetic pull (while those seeking appreciation head to the coasts), says Collete English Dixon, co-head of Prudential Real Estate Investors' investment dispositions group. When the city hits a landlord market, move fast, she urges, adding that our developers are known for very quickly finding ways to add more SF. (We're also known for adding SF to pizzas.) While properties' real estate taxes are a real issue, the more pressing problem is statewide. Illinois's economic illiteracy is a huge hurdle to actually making job growth happen, she says. How can we assure companies that relocating here poses no financial risk?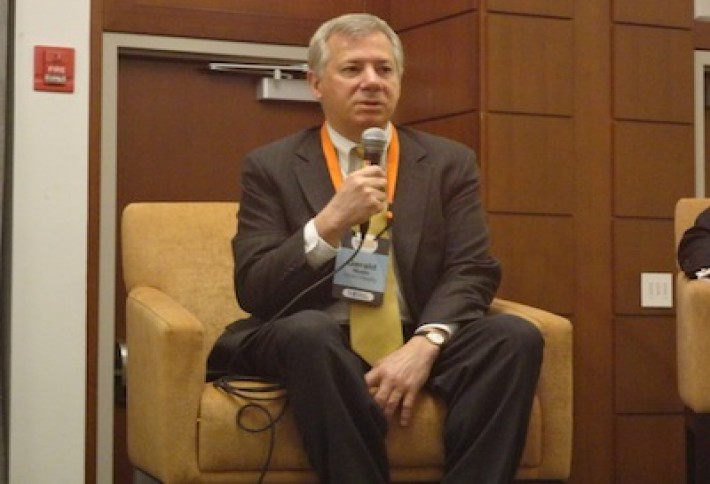 Marc Realty principal Jerry Nudo knows firsthand about the "slow confiscation" of property. (MR has a South Side building where tax rates are more than 200% higher than downtown and it's 30% vacant.) With sprinkler mandates and expensive tenant improvements, owning older office buildings is not for the faint of heart: MR does 25 to 30 leases per month across its 3M SF portfolio of older downtown office buildings. Luckily, things have been sunnier in the capital markets, where the company refinanced most of its portfolio in the past year and a half, reducing interest expenses by more than $2M per year, Jerry tells us.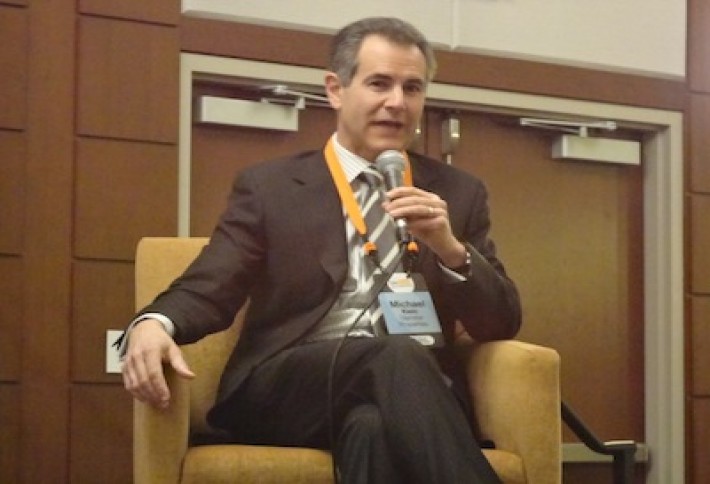 Glenstar Properties principal Michael Klein--who we learned yesterday wasn't buying what Gov. Perry was selling (a corporate relo to Texas)--says it's important to remember that CRE activity is a lagging economic indicator. Translation: We need real job growth before we see new development. He hasn't seen the state's financial woes affecting capital -- more equity is coming into the market today than 12 months ago and the fiscal situation certainly isn't improving. What will keep companies from saying "enough is enough"and leaving the Land of Lincoln? High-tech (and high fiber) offerings like his newest project, The Chicago Board of Trade. View more pics from the event here.