News
CRE's Favorite Historic Designs
As we learned from The Devil in the White City, and by opening our eyes, Chicago is a history lesson in unparalleled old buildings. We polled architecture and design experts about their favorites.
[caption id="attachment_62504" align="alignnone" ]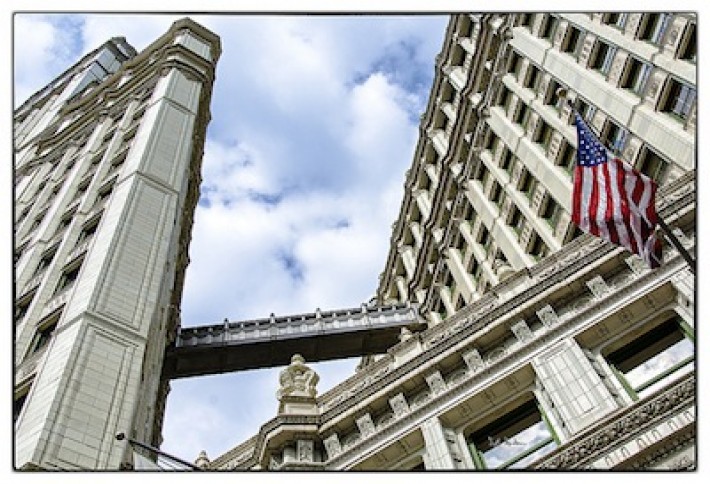 Photo credit: Seth Anderson[/caption]
Goettsch Partners' Michael Kaufman is a student of older buildings, having renovated 40 of them. His favorite (though it's like asking him to pick his favorite child) is the Wrigley Building, and not just because he's working on the revamp. He calls it a magnificent and iconic piece of Graham, Anderson, Probst & White from the early to mid '20s and loves the complexity of its towers and the skybridge connections. Plans for the renovation (slated for completion in June) include brand new lobbies in each tower, new infrastructure, gutted floors, a more open connection between the towers, and replacing more than 2,000 windows.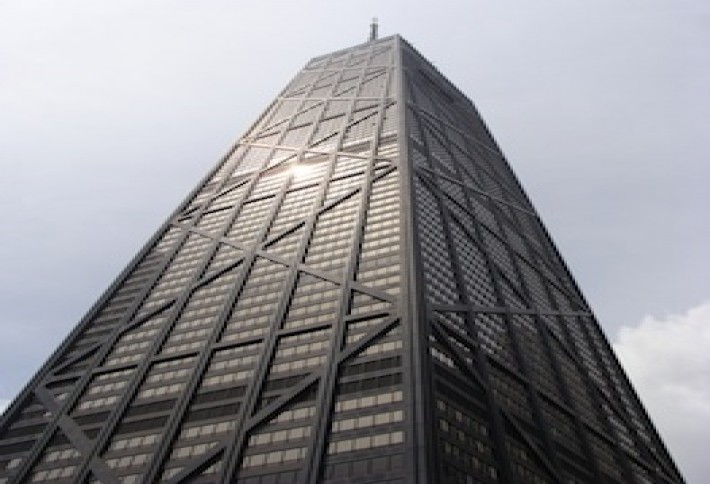 HOK SVP and director of global justice Jeff Goodale's favorite historic design is the inside of Wrigley Field, he jokes. Besides that, he has a soft spot for the John Hancock Center, the '60s masterpiece of Bruce Graham and Skidmore, Owings & Merrill. (That's not ancient history, but we let it slide.) Jeff remembers the Hancock being built when he was growing up. To him, no other building says Chicago like the "strong but elegant" Big John. Looking farther back, he's also a big fan of the great old Trib Tower (that's our favorite).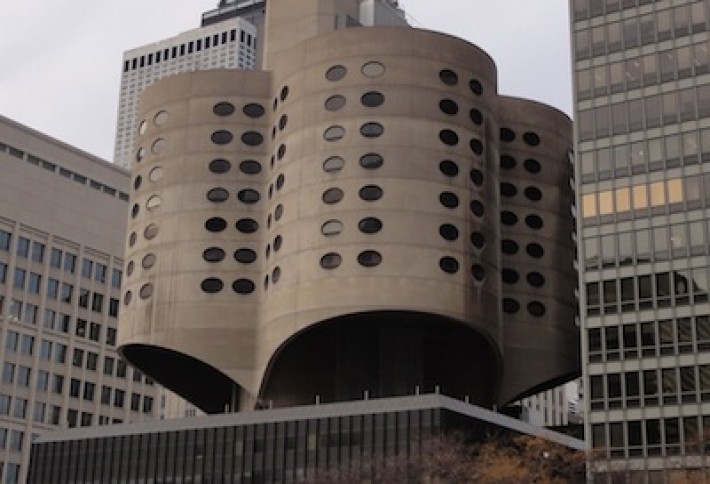 One of UrbanLab principals Martin Felsen and Sarah Dunn's favorite historical buildings is relatively young but living out its last days. Designed by Bertrand Goldberg in the '70s, some would call the old Prentice Women's Hospital a concrete flower. Martin says its unique structure was a simple and beautiful expression of its function: administrative spaces and offices on the lower floors and clusters of rooms with a view up top for parents and newborns. But such specific design is not conducive to adaptive reuse, and after preservationists' unsuccessful attempts to save Prentice, the building is being demolished.
What's your favorite historic design? Email marissa.oberlander@bisnow.com with suggestions and we'll print the best answers.