News
Apartment Upswing Just Getting Started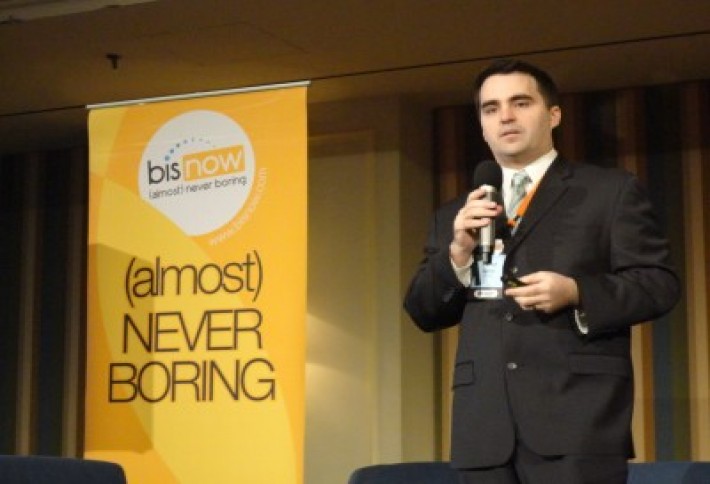 We received some worldly wisdom from HOK senior project designer David Genc at our fourth annual Chicago Multifamily Summit last week. We're not kiddinghe travels to places like Russia, Africa, the Middle East, and India every six weeks. David has noticed that advanced Indian building principles compare to Chicago's from 100 years ago with humane, family-focused design. And the future of Chicago multifamily may be families themselves: Think about how much of the renting population is lost upon the obligatory move to the suburbs for better schools, he notes.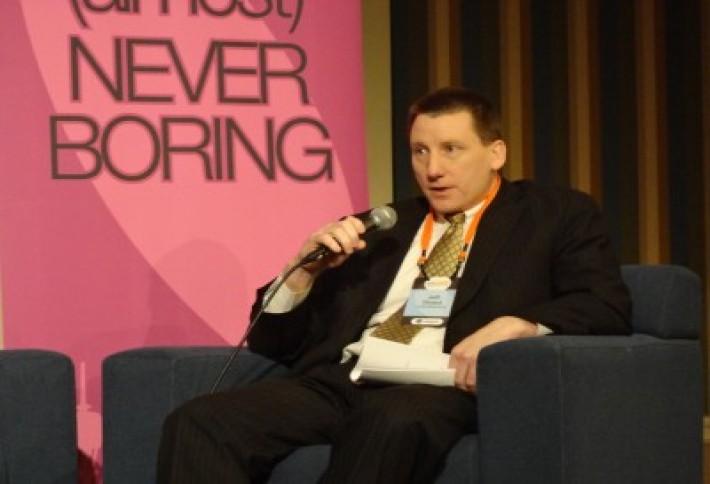 CohnReznick partner and moderator Jeff Dowd posed questions ranging from the future of local supply to the size (yes, the micro apartment debate is now as popular as the 16 oz soda cup). Will young people in Chicago be willing to live in grown-up dorm rooms?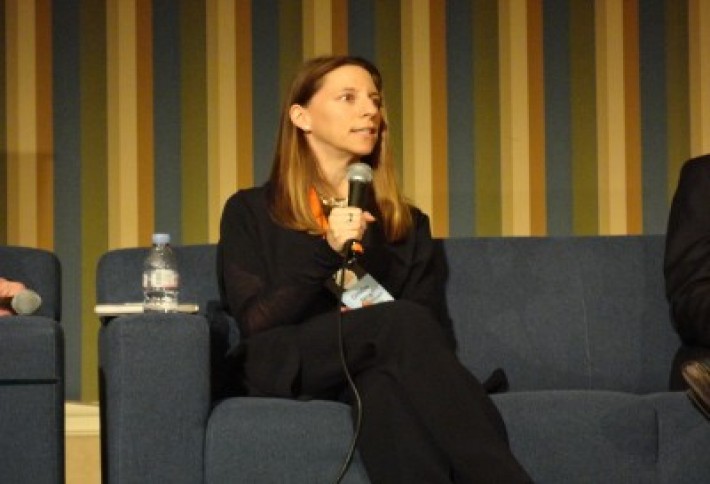 Eager for her upcoming trip to Maui, LaSalle Investment Management managing director Chris Akins is also feeling good about her company's recent $188M buy of Onterie center, a 615-unit apartment tower at 441 E Erie St. Chris says it may look like the fund advisor is playing limbo to get yields under a certain bar, but its clients invest all over in both trophy (505 N State, the apartments above Hotel Palomar) and value-add properties (Onterie was built in the '80s) as well as alternative investments. "It seems like 'Oh my God, these cap rates are so crazy.' But what else are you investing in that's going to be as safe?" she asks.
Heitman EVP Jim Bachner lovesMidnight Express. With $25B of assets under management, Jim says that his pension fund clients are looking for long-term, safe cash flow and a durable, investment-grade revenue stream. Some clients prefer buying stabilized deals with more predictable cash flow on a risk-adjusted basis (which most likely include a reasonable profit to the developer) versus development or more speculative deals (translation: no North Dakota with its opportunistic risk). On financing, Jim is shying away from using CMBS on new acquisitions until it refines the process (it recently took him four months to get a 40% LTV loan transferred on a $175M core transaction).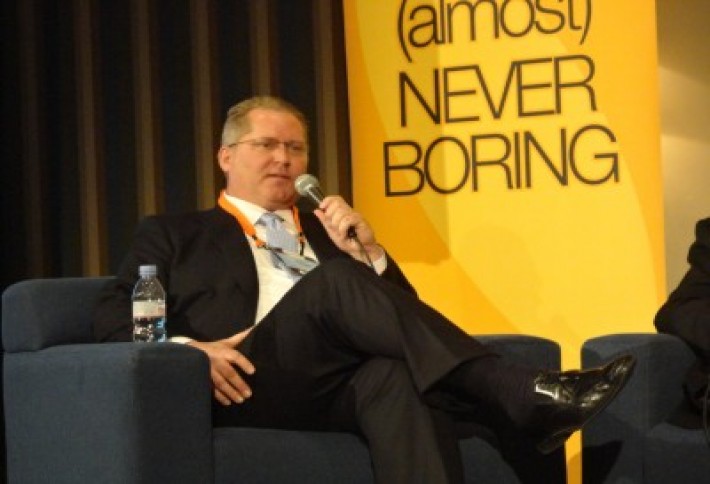 CBRE SVP John Jaeger wins the award for best Mel Gibson impression with his Braveheart cry of "Freedom!" which kicked off the panel. John says we're in the third or fourth inning of a nine-inning game (and hopefully extra innings). He expects downtown to outperform the 'burbs in terms of rent growth, and investors with core money will continue to pay top dollar for the few properties hitting the market (considered safe bets). We can also thank office migration to the city--a la Google and Sara Lee--for driving downtown demand. Expect upward-moving rents for the next three to seven years, he tells us.
A Texan with a soft spot for Chicago, Dimension Capital Partners principal John Lang II hits up Gibsons or Hugo's Frog Bar when he's in town. John shed some light on HUD, an often-stigmatized financing source that seems to be a new go-to for both affordable and market-rate apartments. HUD is willing to lever up and bet on development, he says, offering 35-year refinancing and 40-year construction loans (the only non-recourse, fixed-rate construction cost loans).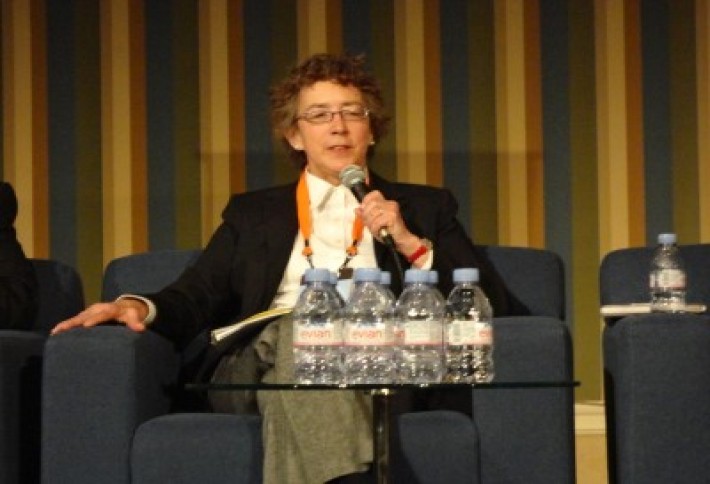 Did you know Walker & Dunlop VP Carolyn McMullen was a philosophy professor in a former life? When she isn't answering questions about 17th century metaphysics, she's trying to sell/rent her South Loop condo (no easy task in today's shadow market). Carolyn has seen the micro future in Seattle, where a young, bike-riding, auto-less, green-loving demographic is downsizing to a trendier square footage (she's not sure the conditions exist yet in Chicago). She cites Pittsburgh as a more viable North Dakota for everyone's portfolio: 85,000 units, 3% vacancy, and 3% rent growth in 2012 (plus you get fries inyour sandwich).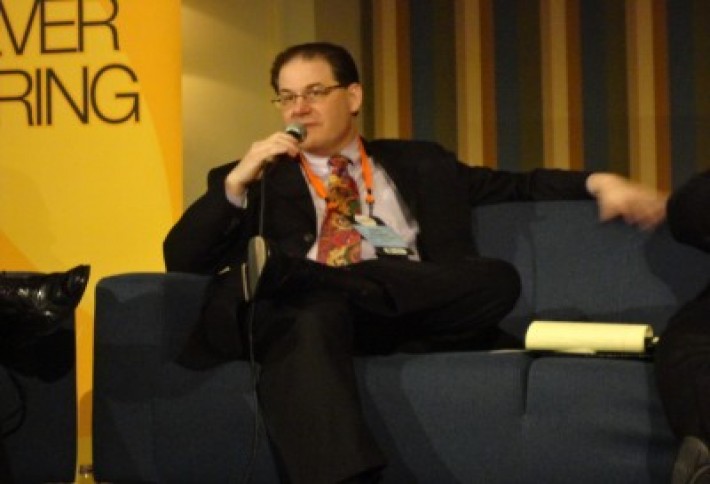 Centerline Capital Group SVP Adam Klingher is a sucker for It's a Wonderful Life. A midsize agency lender doing deals over $1M (last year's ranged from $1M to $40M), Adam is seeing frothy pricing in some neighborhoods like Lincoln Park--a stark contrast to the depressed pricing on the South Side--and says low interest rates are making things possible. He isn't concerned that Fannie and Freddie plan to cut back 10% next year ($56B in business will still be one of their top three years of production). But who'll pick up the financing slack? All panelists agreed that CMBS, banks, and life companies are hot and offer aggressive terms.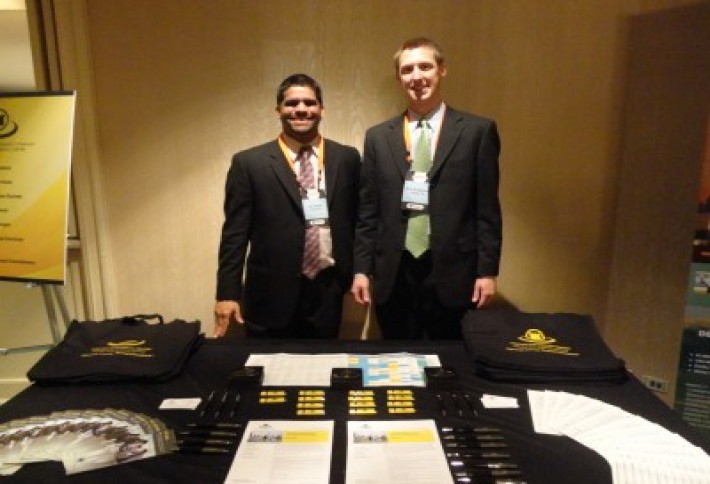 And of course, we couldn't bring you so many of the thought leaders you care about most without sponsors like the 150-year-old Chicago Title Insurance Co. We snapped the firm's Jay Nayak and Eric Anderson talking services after the event.