News
NYU Hospitality Show!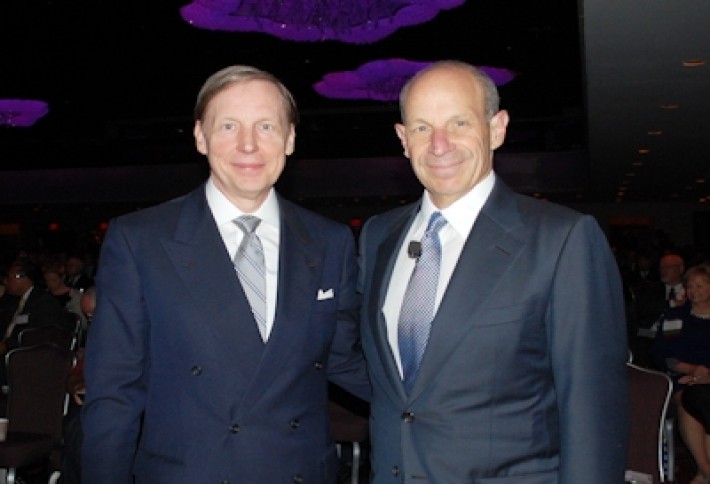 This week Bisnow was on the ground at this weeks 35th annual NYU International Hospitality Industry Investment Conference(which is both a conference and an endorsement for acronyms) in Manhattan. We found NYU Preston Robert Tisch Center divisional dean Bjorn Hanson and Loews Hotels chairman Jonathan Tisch (the hospitality, tourism, and sports management department is named after his father). In front of a crowd of 1,800, Jonathan namedcritical itemsthe industry needs to focus on: competing forinternationaltravelers; delivering a great, seamless travel experience from visas to going through customs;and creatingpublic policiesthat support travel.NC has four international airports (go ahead, name them without looking).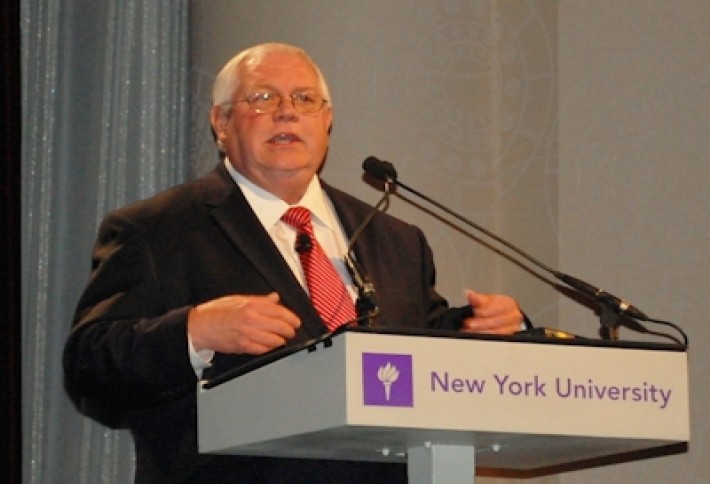 Supply and demand are both at historic levels, says STR Global chairman Randy Smith, above, who joined HVS chairman Steve Rushmore for a statistical look at the hotel market. Monthly room supply clocked in at nearly 148 million rooms in April, a 600,000-room jump in only 10 years. Room demand is also on a tear at 92 million room nights a month, a new record, he says. Weve finally recovered in ADR ($107.79) after 66 months. Hotel values now exceed their 06 peaks, Steve notes.
[caption id="attachment_79667" align="alignnone" ]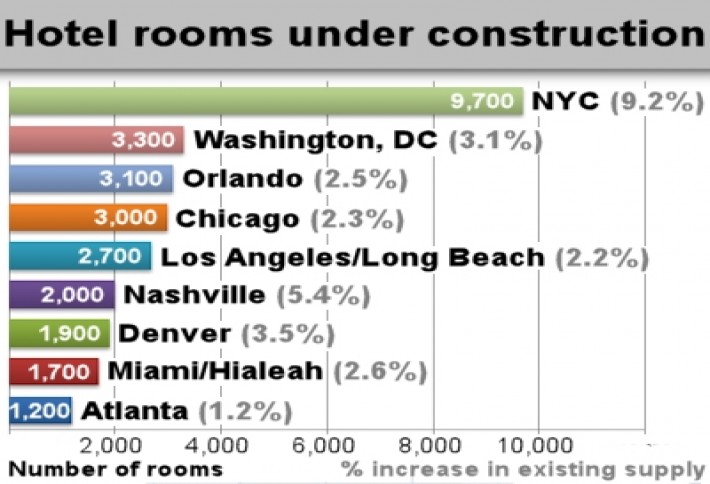 Source: STR Global[/caption]
Randy also pointed out the top nine markets for hotel room construction and the percentage of rooms the construction is adding to existing supply. The next hotel in greater Charlotte will be a 16-story, 215-room property--including a convention center-- atI-77 and Lake Norman, developed by Charlotte's ownPharos Hospitality.For more coverage, see Bisnow's Hotel Sheet.
A subservient fish is one who knows his plaice. Send ideas and suggestions todees.stribling@bisnow.com.