News
Blue Line Rail Trail Proposed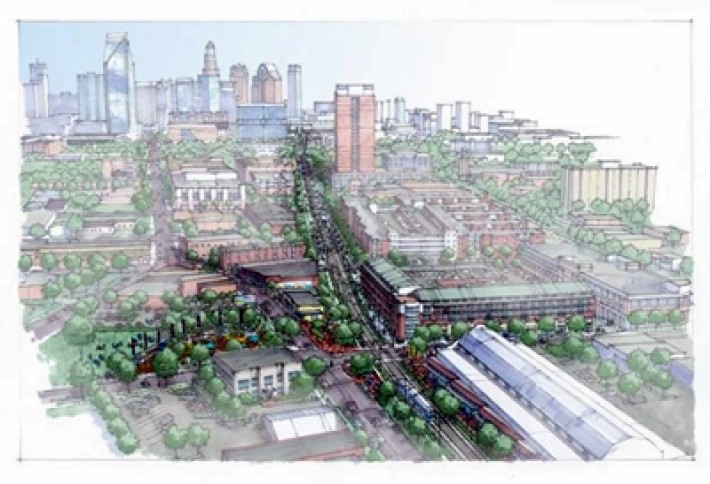 Theres already a two-mile walking path along the Blue Line, but advocates of an improved Rail Trail, led by Charlotte City Center Partners, say that it can be much more than a mere path. Yesterday at the Charlotte Chambers monthly luncheon, and then in the evening at Historic South End Charlotte, architect and developer David Furman detailed a vision for the trail, which would be transformed into a "linear park of gardens, public art, and other spaces and activities. (We can finally be the human statue we always dreamed of!) Furman collaborated with landscape architect Richard Petersheim of LandDesign, as well urban planning consultant Terry Shook.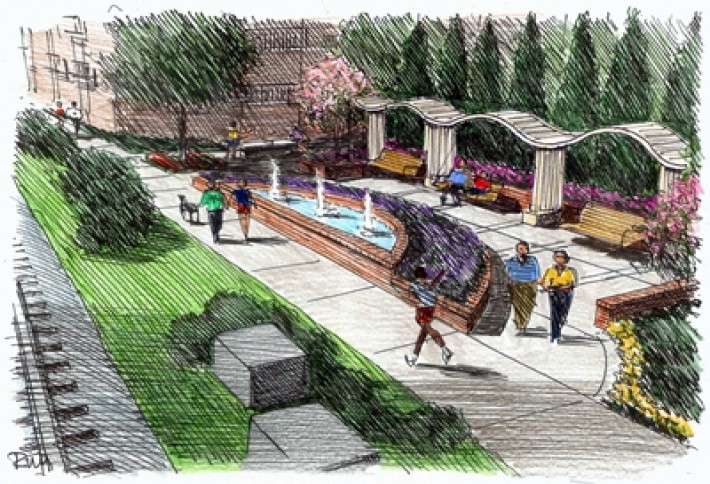 As envisioned, the linear park would be a string of places to sit, eat and play along 3.3 miles from Sedgefield through Southside Park, Brookhill, Dilworth, Wilmore, South End and to Uptown. The improvements to the trail are still on the drawing board with no budget or timetable, but the hard part of building a parkacquiring the landis already done. The next step, according to Furman, is to introduce the concept to a wider audience. Pictured: one of the proposed plazas adjacent to path and rail line.
Time is nature's way of keeping everything from happening at once. Send ideas and suggestions to dees.stribling@bisnow.com.