News
Tocci Builds in San Francisco--All the Way From Woburn
On Monday, Tocci Building Cos won a job managing design and construction of a 250k SF pharmaceutical HQ in San Francisco employing full IPD.CEO John Tocci tells us his 90-year-old firm will work mostly from its Woburn office using the cloud, BIM, and video conferencing, which requires a level of collaboration not seen since his grandfather and father ran the company. (Back then cloud communication was mostly achieved with pigeons.)
Back in the '50s, when granddad Giovanni was in charge, construction innovation focused on labor saving equipment: rubber-belted material conveyors and fork lifts.To assure high-rise building elements were plumb and level, a worker would climb up the columns to hold rulers for engineers sighting old-world optical instruments below. In the '70s, when John (above) started with the company, the hot new thing was lasers. (They also worked in Star Trek.)The recently minted civil engineer was too scared to hang out 150 feet high when working on Walnut Hill Towers, a 12-story, apartment building in Somerville. Instead, he introduced a vertically rotating laser that could be used by one worker from the ground.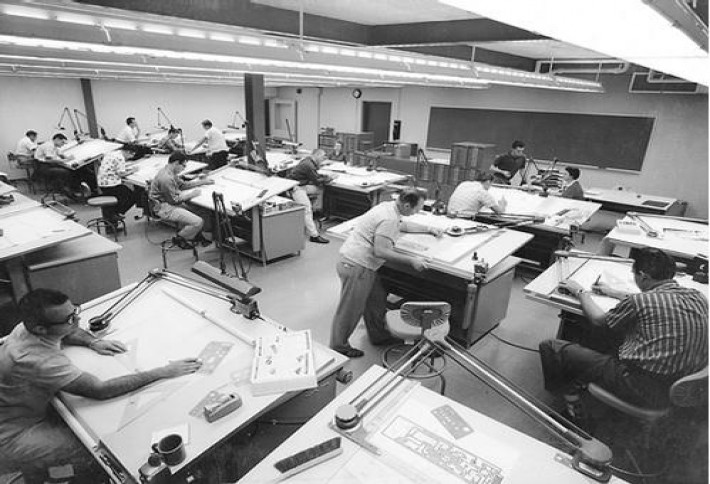 When John was a young boy in the '50s and '60s, the height of design technology for architectural firms was the human hand and mind. The firms employed dozens of drafts people to draw plans and documents, he recalls. They worked with Mylar film, pencils and rulers. (For any young people, a pencil is like an old-fashioned printer.) The process was time consuming, but it made designers think about each feature. Is this stair tread too high for an elementary school student; too low for a high school kid? In the end, they produced accurate designs that led to lasting buildings, says John, noting the Medford Public Library built by his dad, Valentino, in 57 is still in use with little modification.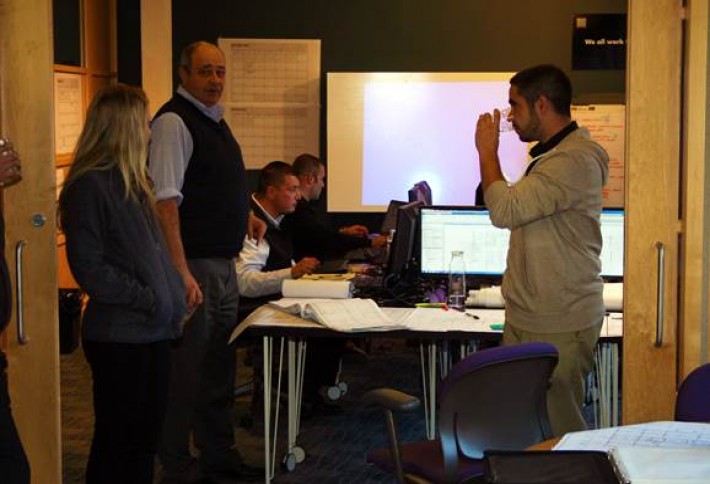 In the '80s, builders and architects started using CAD. It helped people work faster, but not necessarily better. Drawings looked complete but since some features werent specifically designed for a project, errors in dimensions arose. In the 2000s, BIM gained popularity among some architects, engineers, and a few contractors. By 06, selectdevelopment teams began adopting integrated project delivery to drive the collective knowledge of the entire team into the job from Day 1. The Tocci team above (snapped yesterday) is working with subs on Chelsea Place, a fast-track modular apartment buildingunder construction in Chelsea.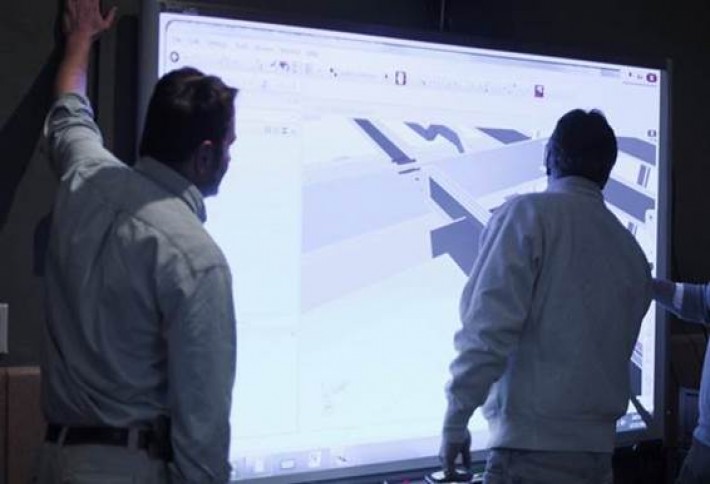 V.J. Tocci and Pierce Reynoldson like the way BIM forces key players--engineers, architect, contractor, and subcontractors--to work in the same 3D model, as they combine each building element: windows, walls, mechanicals, and steel. John says theyre working in dimensional tolerance of 1/256 of an inch to ensure complete accuracy. For maintenance, the finished digital model can speak to facility maintenancesystems daily with instructions like, Lubricate valve 3G-47b next week. Yet, at its core, John says, the successful BIM process is 10% technology and 90% sociology because people need to share their ideas and data and be personally invested in having every part of the job succeed.