Yesterday, Rockwood Capital announced its $34.5M acquisition of Waltham Place in the city of the same name, which is a 200k SF office/lab complex thats 75% occupied. So what does a multi-billion dollar New York investment firm like about Waltham?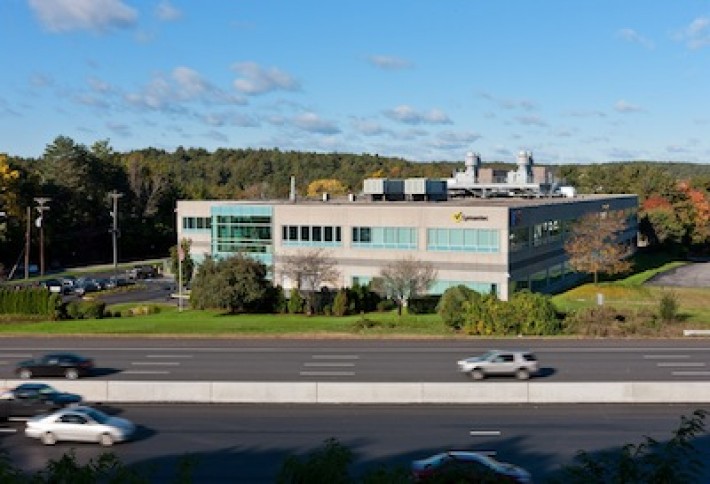 CBRE-NEs Rob Kinlin, a leasing agent for the space, says the location is prime: at the crossroad of the Mass Pike and Rte 128. Another attraction:Waltham is getting top rents for a burb--mid-$30s gross for Class-A buildings. There have been other recent acquisitions in the neighborhood and the redevelopment of the former Polaroid site is under way near Waltham Place. Rockwood managing director Joe Gorin sees long-term value creation in the two-building, 15-year-old property at 266 and 275 Second St.The complex is relatively new, developed by CC&F in 1998 and 2000, and has notable tenants including Symantec, AstraZeneca, Bit9 and IMS Health.
SALES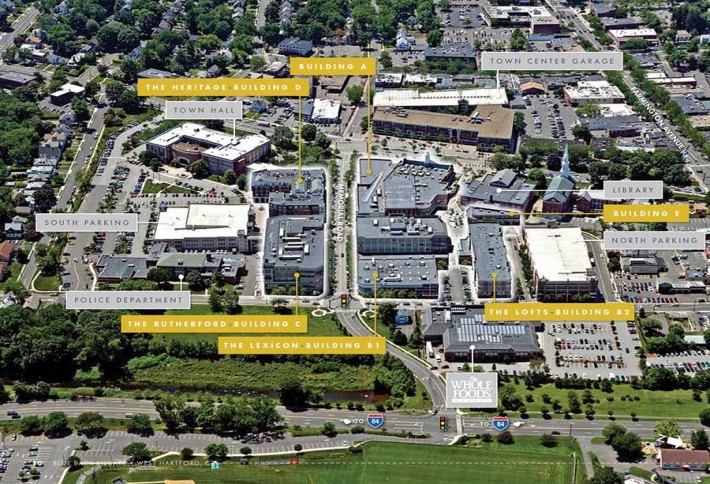 Starwood Capital paid $106.3M to Ronus Properties for Blue Back Square, a four-year old, Class-A mixed-use property in central Connecticut. It'scomprised of six buildings totaling nearly 450k SF over 6.4 acres withoffice, medical office, retail and residential space.CBRE/New Englands Chris Angelone, Bill Moylan, Nat Heald and Bruce Lusa of the Boston office, with the CBRE New York institutional group's Jeff Dunne, and the Hartford office's John McCormick, Pat Mulready, and Mike Stone all repped the seller and found the buyer. The complex is97% occupied.
***
Synergy
and
DivcoWest
have jointly purchased two office buildings and a parking garage in the Seaport District from the Archon for
$53M
. The sale includes 319 A Street, a 48k SF office building, 327-337 Summer St.,106k SF, and the 657-car Necco Street Garage. These are the last assets to sell from the 17-property portfolio that Archon bought from the historic
Boston Wharf
Co in 05.
***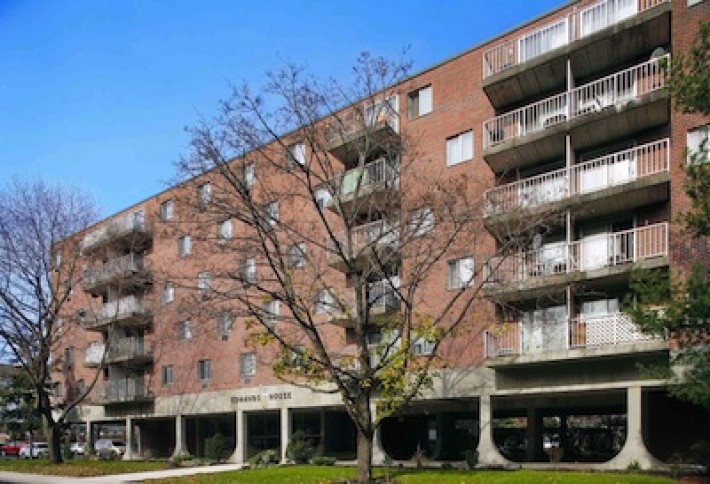 An affiliate of Beacon Communities paid $22M to Edmands House Apartment Associates for the Edmands House Apartments, a 190-unit Section 8 affordable community in Framingham near the Sudbury line. CBRE/NEs Simon Butler and Biria St. John repped the sellerand found the buyer. Located in the Nobscot neighborhood, the complex has two six-story buildings with one- and two-bedroom apartments, which remain affordable under the terms of the deal.
CONSTRUCTION & DEVELOPMENT
Smith Legacy Partners won a green light from the Town of Belmont--after five years of planning and negotiations--to build a $50M, 180k SF mixed-use complex at the intersection of Trapelo Road and Common Street in Cushing Square. Construction is slated to start by year-end on three buildings with up to 116 apartments and 38k SF of retail.

***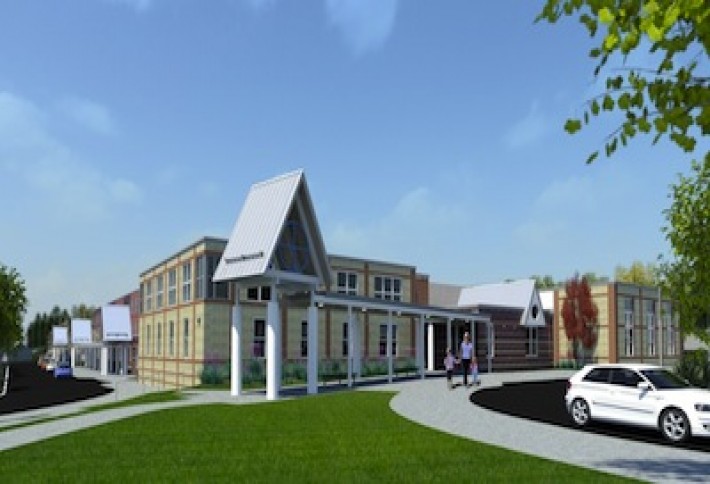 On Friday, the Town of Newburyport will break ground for its new 112k SF Bresnahan Elementary School that will be used by two existing schools at a site they will share with the towns senior center. Designed by Cambridge-based architectural firm HMFH, the school will feature: classrooms that max exterior views and daylight, plusbright colors and patterns throughout the building; faculty workrooms, conference rooms, a nurses suite, and teaching areas for special education, literary and behavioral specialists.
FINANCING
Let the other guys chase the trophies, says Winn Cos managing principal Gil Winn who with the Roseview Group launched a $200M fund to acquire and reposition Class-B and C-plus assets across the country. Roseview, a private real estate investment firm, and Winn Cos, a multifamily developer and manager, launched Roseview Winn Residential I with an undisclosed pension fund. Theyll buy properties of 150 apartments-plus. Roseviews Neil Keenan will oversee the acquisitions for the new fund.
LEASING
VNA Care Network, a nonprofit home healthcare and hospice agency, leased 11k SF at 199 Rosewood Dr in Danvers Northwoods Business Park in Danvers from landlord Symes. CBRE/NEs Kerry Olson Hawkins and David Connolly repped the owner and Mohr Partners Glenn Rhuda repped the tenant. Corporate neighbors include MetLife, Copyright Clearance Center, RBC Financial Group, and Janney Montgomery Scott.

***
Pathways to Wellness
leased 2,975 SF in a long vacant storefront at 35 West Newton St in the South End from
Nuestra Comunidad Development Corp
.
***
LPS Design Associates
leased 2,254 SF at 55 West St in the Walpole Station Business Center in the town of the same name. The Manzo Cos
Michael Manzo
repped the tenants and itself as an owner of the building along with
Tambone Investment Group
and
Old Hill Partners
.
***
McGraw-Hill Education
leased 12k SF at 281 Summer St in the Innovation District for six years, bypassing spaces it had seen in the Seaport District and Kendall Square in Cambridge. The company plans to
hire 60
employees by year's end to focus on research and development of digital learning products. The Boston office is the newest of McGraw-Hill Educations research and development sites, joining others in Washington, Ohio, San Francisco, and Israel. The office, being built out now, will feature open work spacesand gaming consoles for a staff with flexible work schedules.
***
Two new tenants leased 14k SF at 260 Franklin St in the Financial District:
TFC Financial Management
is taking nearly 7k SF and will move from 30 Federal St summer 14. The law firm
Donnelly Conroy & Gelhaar
signed up for 7,200 SF. Cresa Boston repped the tenants and JLL was at the table for landlord Heitman Capital Management.
FOR THE RECORD
With buyers piling into the downtown condo market, by the end of Q1 the median condo price hit an all-time Q1 high as inventory shrinks, according to the Listing Information Network, which tracks sales. The price, $537k, was up 7.4% from a year earlier when it was $500k. Early this year, the price/SF price rose in every downtown neighborhood led by the Waterfronts increase of about 30% to $718/SF. The Back Bay, still the most expensive address, was up by nearly 20% to $888/SF.
Start each day with a smile and get it over with. Then send your news to susan@bisnow.com.