The Seaport District development market seems invincible. Boston regulators gave the green light for the first step in the $2B expansion of the Boston Convention & Exhibition Center: the building of two hotels across the street.Construction is slated to start on the D Street site by year-end for an early 2015 completion.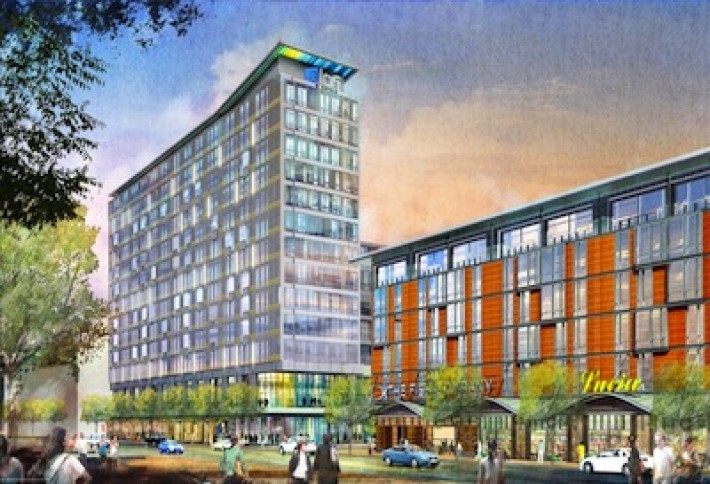 The hope is that eventually, the BCEC can stopturning away business,says James Rooney, ED of the Massachusetts Convention Center Authority, the center owner.(We'd like a Comic-con, as all other attempts to get JJ Abrams to hang out with us have failed.)As the developer, the MCCA chose Commonwealth Ventures to execute the plan for two mid-priced hotels that will fly the Starwood flag. The $190M project--a 330-key Aloft and a 180-key Element--was approved Thursday night by the board of the Boston Redevelopment Authority. Also included is a 1,350-car garage with ground-floor retail. (Didn't those used to be called car dealerships?) The MCCAplans to developanother hotel of up 1,000 rooms, as well as public parks, and additional exhibit space that would double the convention centers capacity.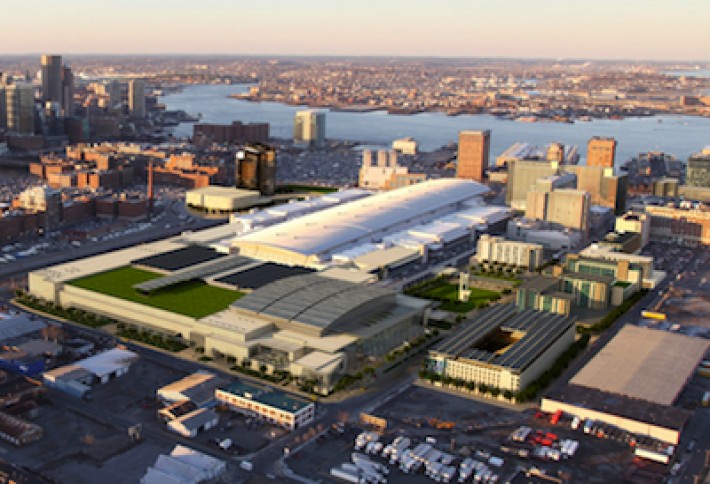 Since its opening in 04, the BCEC has exceeded expectations and been forced to turn away at least 18 events a year,James tells us. The lack of hotel rooms is a major reason. In the Seaport District and environs, there are only 1,700 hotel rooms in walking distance to the BCEC compared to about 8,000 rooms for cities like San Diego and Orlando. That puts Boston at a competitive disadvantage, he says. Last year, the BCEC and Hynes Convention Center generated $656M in economic activity but can do better, says Jim. Next, he'd likehave a 1,000-key hotel built near a BCEC with more exhibit space (rendering of the expanded center above).
LEASING
Cambridge Savings Bank has leased 3,300 SF at 3rd Ave in Burlington, with landlord Nordblom Co. Just off of Middlesex Turnpike, 3rdAve is the dining and entertainment heart of Norbloms 4.6M SF Northwest Park mixed-use redevelopment anchored by Wegmans and KINGS Bowl. CSB is working with Symmes Maini & McKee on the design of the branch.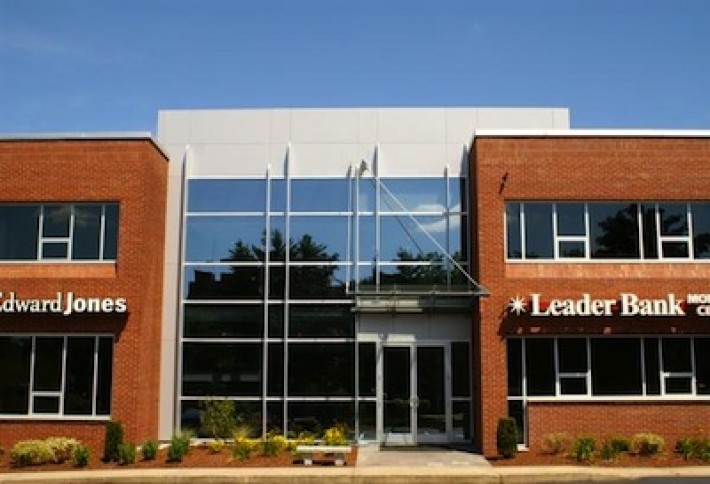 Baylis Medical, a Montreal-based cardiology, endovascular and oncology supply company, is opening its first US office in Burlington this week. It leased 1,200 SF at 50 Mall Rd. Over time, it plans to expand in the region, adding more space and employees.
***
Cryogenetics
, a Norwegian firm with offices in Norway, Canada and Chile, leased space for its
first US location
at 14 Gill St in
Woburn
with a plan to open a cryopreservation laboratory. The area is a
life sciences cluster
with firms such as Courtegen and EMD Millipore occupying space.
***
Delaware North
Cos and
Boston Properties
filed a plan with the city recentlyto build two towers in front of the TD Garden with a total of
1.7M SF
. It will include: 300k SF of retail and restaurants; 500 luxury residences, 600k SF of office space and a 200-room hotel. Delaware Norths
long-sought
project will replace a 2.8-acre parking lot thats been waiting for new life since Delaware North
replaced the old Boston Garden
in the '90s.
***
Mount Vernon Co
won unanimous approval from the BRA recently to build a $17M,
104-unit apartment
complexat 75 Brainerd Rd in
Allston
. The project that will replacea low-rise industrial building and an auto body shop includes:
108 parking
spaces
, new
streetlights
, sidewalks, landscaping, trees, improved
pedestrian
connections
between Brainerd Road and Commonwealth Avenue and $100k in community benefits.
***
The team of
Michael McGough
as developer,
Dan Rull
, legal counsel, and
William Christopher
, architect expects to start construction in June on a $4M,
18-unit condo
project at 309 E St in South Boston. Also part of the project: two affordable units and a $68k contribution to the Inclusionary Development Fund to create more affordable housing.
***
Madison Properties
prez
Denis Dowdle
is seeking city approval to build as 22-story,
414-unit apartment tower
adjacent to the I-93 ramp near the BCEC in the
Seaport
District. Although the City had hoped for a hotel on the site known as the sausage parcel, the BRA is considering this proposal because it is mostly small units: studios and one-bedrooms from 550 SF to 750 SF, nine micro units, and
68 affordable apartments
.
EXECUTIVE MOVES
JLL has named Christie Kelly CFO, effective July 1, with a charge to enhance growth, oversee financial and business planning, and direct investor and banking relations. She will report to Colin Dyer, president and CEO, and join the firms global executive committee.She replaces Lauralee Martin, who has maintained the CFO role since becoming CEO for the Americasin January. Most recently, Kelly served as EVP and CFO of Duke Realty andwas SVP of the global real estate group at Lehman Brothers.