The ribbon was cut Friday to mark the official completion of New Jersey'slargest development deal in 10 years. So why are we telling you? Well, the $230M Novo Nordisk US HQ in Plainsboro was born whenBoston-based Intercontinental Real Estate Corp partnered with LCOR and Ivy Equities.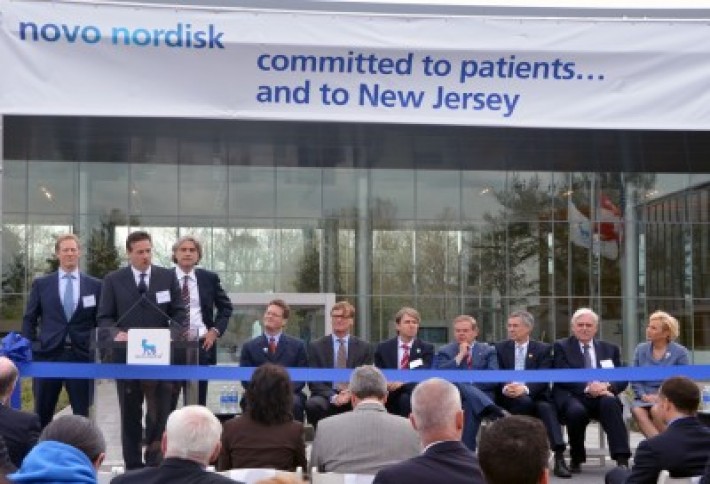 We took a '70s structure that looked like a battleship and transformed it into a contemporary, glass-filled building that's almost unrecognizable,Intercontinental CEO Peter Palandjian (third from left, with LCOR's Kurt Eichler and Ivy Equities'Anthony DiTomasso) tells Bisnow. In August 2011, the development team started the gut renovation of the 770k SF former Merrill Lynch back office facility. They focused on the 563k SF first phase for the Danish healthcare company that has an option to lease the rest. Peter says that when they began in 2010, this was among the largest private projects in the country.

***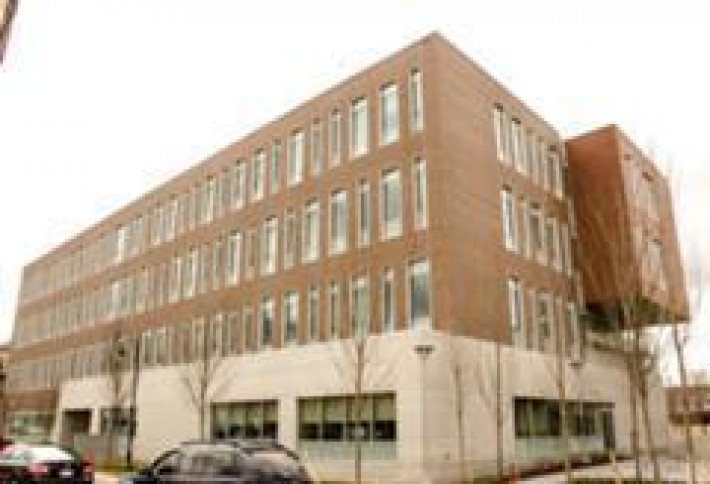 UMass/Lowell officials will open the schools new $40M Health and Social Sciences Building on Thursday, its first new academic building on south campus in three decades.The criminal justice, nursing and psychology departmentswilluse itsstate-of-the-art facilities including a demonstration hospital wing and other simulation labs. The project was funded through the states Higher Education Bond Bill and managed by the division of capital asset management and maintenance.

***
Madison Properties
, which dropped its plan to build a $100M hotel in the Seaport, is requesting city approval for a
22-story residential tower
at 399 Congress St instead. The property would include 414 apartments, a 12k SF lobby and an Innovation Center with 60 housing units and 12,600 SF of shared space.
Sales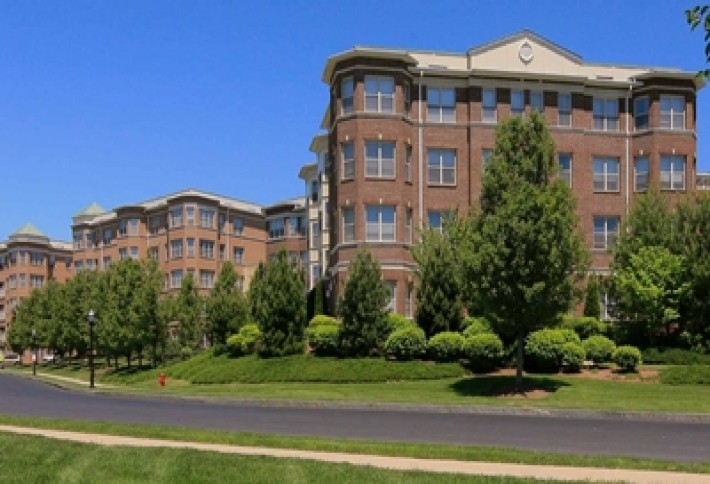 Mack-Cali closed on its $149.3M purchase of Altera at Overlook Ridge in Revere and Malden from a JV led by Prudential Real Estate Investors. The two buildings have 722 apartments. CBREs Simon Butler and Biria St. John repped the seller and found the buyer.

***
GID
purchased Manhattans
Ashley
and
Aldyn
residential towers delivered in 2010, from Carlyle and Extell. HFF's
Andrew Scandalios
(who marketed the properties on Riverside Boulevard between 62nd and 63rd with colleagues
Jose Cruz
,
Jeff Julien
,
Kevin O'Hearn
, and
Matthew Lawton
) saysthe interested buyers were mostly institutional and foreign investorsjust the type willing to pay top dollar, especially for new construction that's now stabilized. GID's Windsor Property Management arm has already been handling leasing there. The Ashley is 209 rentals, and the Aldyn is 136 rentals and 150 condos.
***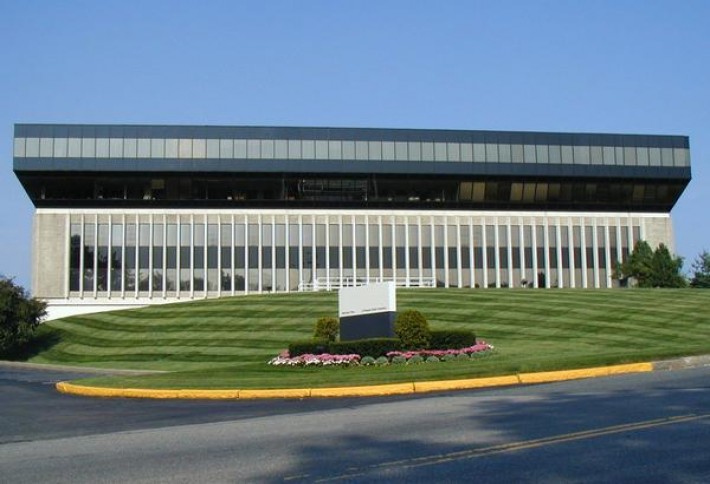 Normandy Real Estate Partners paid $5.5M for MetroWest Place, 95k SF at 15 Pleasant St Connector in Framingham from CRCP Pleasant Street LLC. Richards Barry Joyces Chris Skeffington, John Lashar, Paul Leone and Roy Sandeman repped the seller and Normandy chose RBJ as the exclusive leasing agent.

***
Assignments
Cashman-Weeks NB has been selected to construct the $100M New Bedford Marine Commerce Terminal, a first-in-the-nation facility designed to support offshore wind turbines. The terminal will be engineered to sustain mobile crane and storage loads that rival the highest capacity ports in the world. As part of construction, the project includes the dredging and removal of approximately 250,000 cubic yards of contaminated sediment. By some estimates, Massachusetts offshore wind resources could power close to half of the state's households. The GC is a JV of Cashman Dredging and Marine Contracting of Quincy and Weeks Marine of New Jersey.

***
Nordblom
hired HFF
to sell
the 180k SF building at
50 Congress St
downtown, which it recently renovated. The 10-story building that occupies an entire city block is home to more than 50 companies and on the ground floor has a Salem Five Bank, Boloco restaurant and Fisique health club.
Leasing
Dell Construction leased 10k SF at One Adams Place in Quincy in a HQ relo. The GCs projects include Brigham & Womens Healthcare Center in JP, Fox Hall dorms at UMass/Lowell and Bourne Mills in Tiverton, RI. Cushman & Wakefield repped Dellbrook; Cassidy Turley repped landlord Commonwealth REIT.
Financing & Investment
Boston Capital closed its Boston Capital Tax Credit Fund XXXVII, a nationally diversified portfolio of 25 affordable apartment properties in 16 states with a fund size of $130M in equity. The properties acquired by Corporate Fund XXXVII add 1,350 apartments to the holdings of the nations largest apartment owner.The Fund includes nine developments for senior citizens and 16 properties for families in 16 states.

***
MassHousing
closed a
$26.5M loan
yesterday for Fairway Estates Ltd, an affiliate of Cornerstone Corp, to
preserve affordability
for senior citizens at the 236-unit Sherwood Village apartment community in
Natick
. As a condition of the loan, Fairway will seek to extend its federal Section 8 Housing Assistance Payment (HAP) contract on 235 apartments for the longest term possible--typically 20 years--when the current HAP contract expires in February 2014. The loan assumes several capital improvements including: ADA upgrades, intercom panel system upgrades, refurbishment of pumps connected to common area sprinklers and some minor HVAC work.
Executive Moves
MassHousing hasappointed five people to senior management positions: Timothy Sullivan, as deputy director for finance and rental programs;Monte Stanford, director of rental lending;Peter Milewski, director of homeownership lending;Kevin Mello, director of homeownership servicing and operations; and Karen Kelleher as general counsel.

***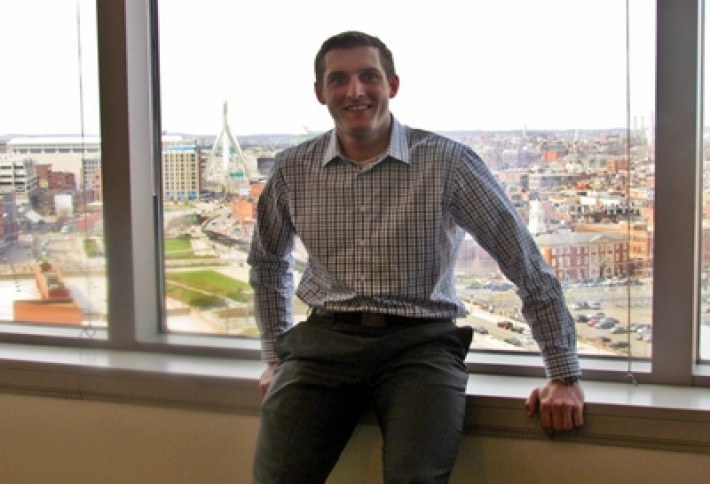 Andrew Orpik has joined Cresa Boston as an advisor in the firms growing suburban market group.A resident of South Boston, he will provide transaction and account management services. Prior to joining Cresa, Andrew worked as a financial advisor at Merrill Lynch. He received a B.S. in Marketing from Boston College, where was a member of the 2008 Boston College National NCAA Hockey Championship team.
Taking care of our own and counting our blessings, tell susan@bisnow.com