News
Super Bowlers, Super Builders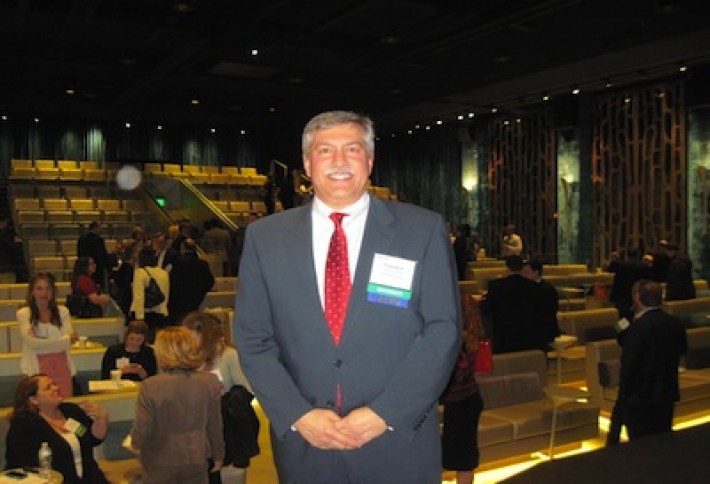 New England Patriots owner, The Kraft Group, has gotten in to the CRE development game thanks to the opportunities on the more than 700 acres it owns surrounding Gillette Stadium. It was a natural step, says the VP of construction and development Ted Fire (above), who appeared Tuesday on aNAIOP panel. In 08, Kraftcompleted the 1.2M SF Patriot Place, a retail/hotel/office complex. Now in its CRE development pipeline: a second hotel and retail. Stay tuned for moredetails in six to 12 months. Meanwhile, its planning a 1.5M SF office/retail project. The Kraft Group may also develop a residential property and a soccer stadium for the Revolution close to Boston, Ted tells us.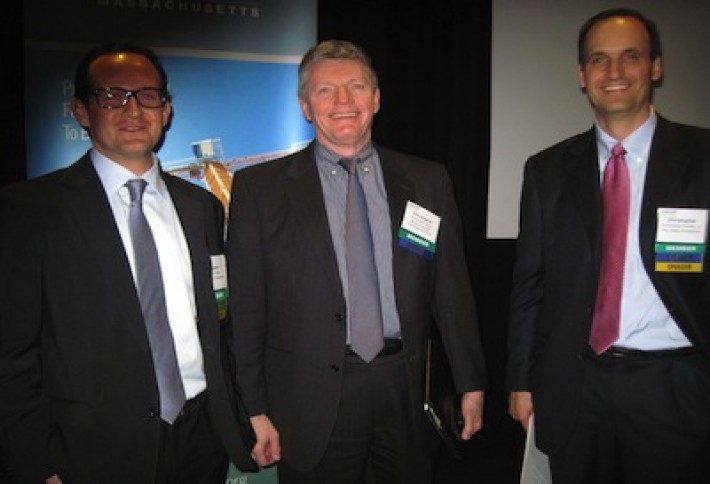 Now that about 1,000 housing units are in development around North Station, Delaware North (whose chairman owns the Bruins) is planning a 1M SF mixed-use complex in a 50/50 partnership with Boston Properties on two acres in front of its downtown stadium, says Boston Garden Development Corp VP Chris Maher (flanked by The Davis Cos Stephen Davis and Chris Chandon). Phase 1 will have a residential tower, a hotel and 200k SF of retail; Phase 2 may include retail and offices. CREdevelopment generates revenue in and of itself. It also creates opportunities for Delaware North to operate restaurants and retail shops that can be very profitable, Chris says.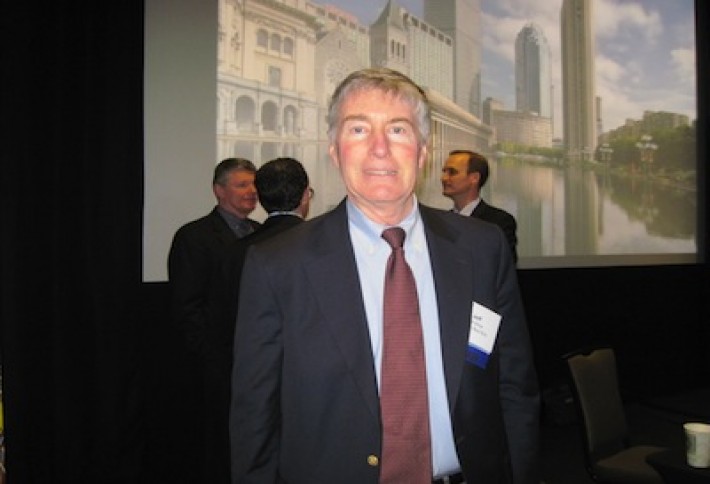 The Red Sox invested nearly $300M to upgrade Fenway Park, a project completed for the ballpark's 100thanniversary last year, says financial adviser Jeff White. It has also acquired several land parcels in the neighborhood that help it enhance Fenways operation. Closing Yawkey Way creates a pedestrian gateway to the park and a quiet place for trucks to deliver beer in the morning. The additional space has also helped Fenway Park become a 24/7 operation with games, concerts, and private parties. In the future, Jeff says, there surely will be other development plans; perhaps with a third party since its so difficult to acquire land in the neighborhood.
Hear the one about old bankers? They never die, they just lose interest. Talk to: susan@bisnow.com