News
Seaport Innovation District: Cranes Ahoy!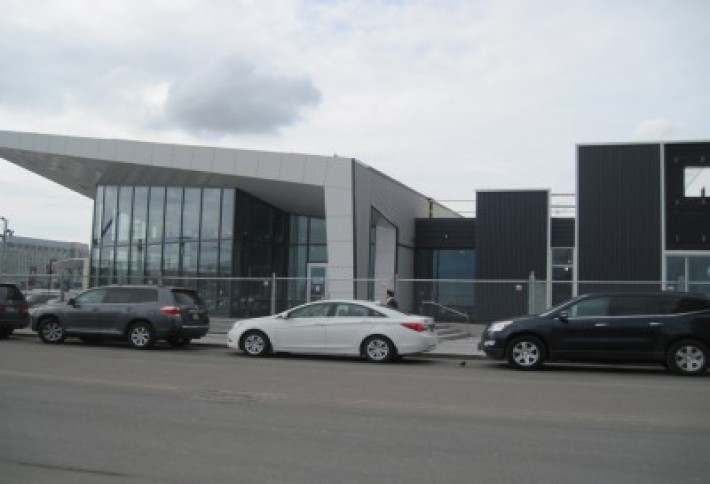 One of Bostons largest developments--the $2.3B, 3.5M SF Seaport Square--just took a step forward with its first completed base building, says Boston Global Investors director Charles Reid. Just two weeks ago, exterior construction wascompleted on the 12k SF Innovation Center, which'llserve as a place for startup execs to mingle, run events, and attend other gatherings. (Sadly, there will not be a secret handshake to get in.) By the fall, the entire facility will be ready for an affiliate of the Cambridge Innovation Center to start leasing and producing events, Charlie tells us. About $500M in additional Seaport Square projects are slated to break ground this summer, he adds.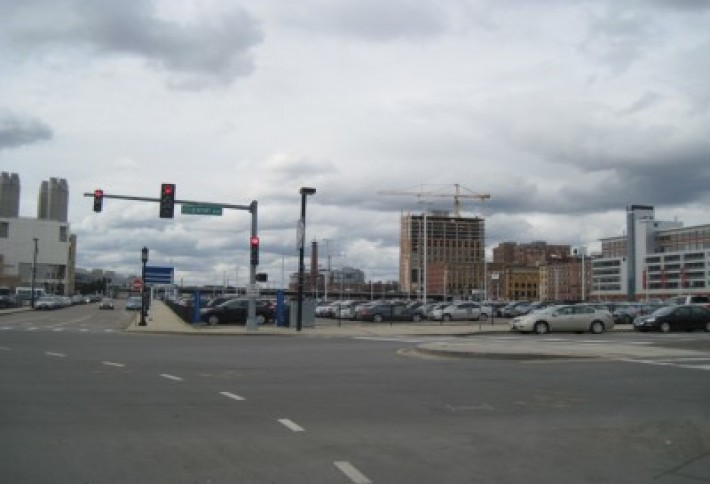 Elsewhere in the Seaport District, Gerding Edlen is nearing the home stretch on its $120M Boston Wharf Tower--aka 319 A St Rear--started last August. The first East Coast project for the Portland, Oregon-based developer is due for completion late this year. It will have 202 rental apartments, retail, community, and work space. Its recently completed companion building at 63 Melcher St--aka Factory63--which has a mix of 38 micro, traditional market-rate, and affordable apartment units. CEO Mark Edlen says after a three-year site search, he chose this location because it's urban living with awalkable community.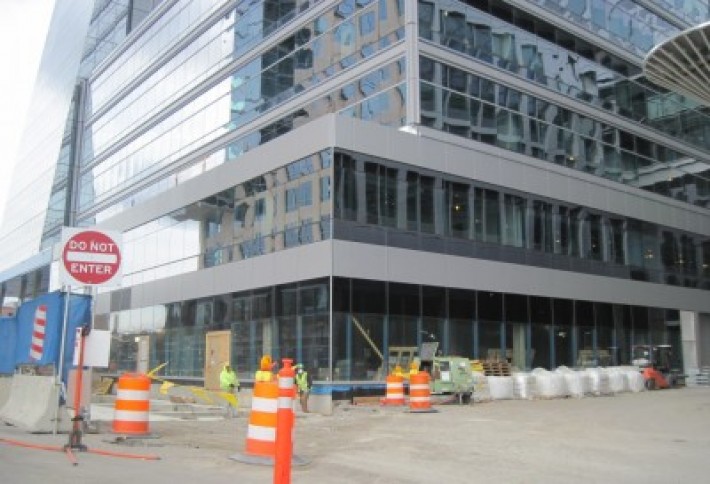 The granddaddy of the current crop of waterfront projects, which inspired many others, is starting to look quite grand: The Fallon Cos$900M, 1.1M SF office/lab complex for Vertex Pharmaceuticals. When work started in July 11, it was the largest private construction project in the country. Once completed by year's end, the Cambridge-based drug maker will start paying $72.5M/year for 15 years with a 10-year renewal option, the largest commercial lease in Boston history. (Take that, Paul Revere!) Vertex also has leased 60k SF in Fallons ONE Marina Park Dr office building and has an option for another 300k SF building that might be built on Fallons Fan Pier site.
There's a big difference between winging it and seeing what happens let's see what happens. Send your news and ideas to Susan@bisnow.com