News
Restoration Hardware Opens on Newbury with A Bang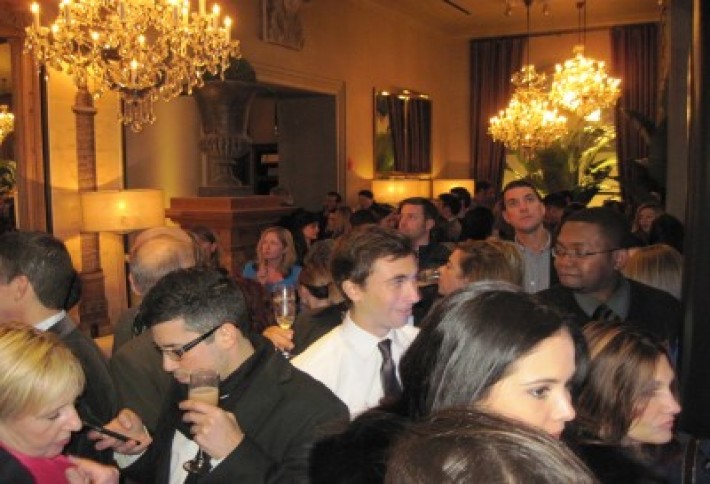 Last nights opening of the new 40k SF Restoration Hardware at 234 Berkeley St, made the Newbury Street shopping district look more like an LA premiere. But it wasnt just a new store moving into the former New England Museum of Natural History and ex-home of upscale mens clothier Louis Boston. The arrival of Restoration Hardware--now called RH--marks a major addition to a long line of new retailers moving into the boutique-filled neighborhood. The two-year restoration and adaptive re-use projectrevives an iconic 1860s building--the second built in the Back Bay.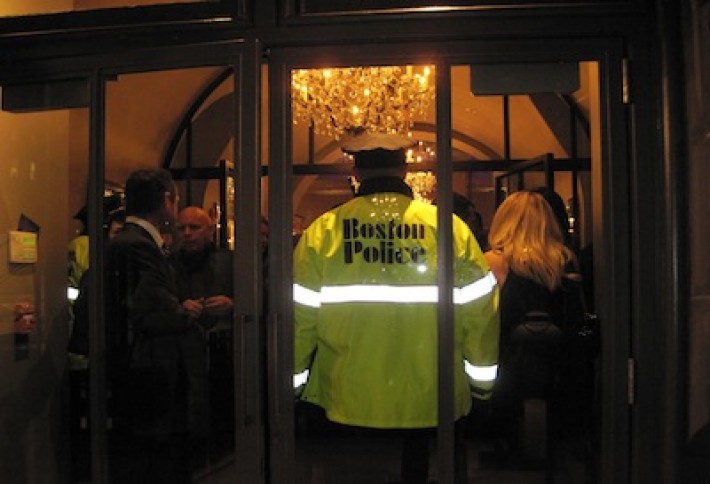 The end result, with many modern updates, is eye catching and drew a larger than expected crowd. Our boys in yellow (above) had to inform the hosts that the party was beyond capacity. (And you thought cops only broke up house parties.)LandlordWeiner Ventures, which has owned the building since 94, hired Preservation Technology Associates Judith Selwyn as a restoration consultant to guide the historically accurate gut renovation.Weiner Ventures partnerAdam Weiner says just getting the exterior brickwork to replicate the original in color, materials, and chemical composition was a painstaking process.
Our last birthday party had to be broken up by the fire department. Are we getting old? Send story ideas to Susan Diesenhouse.