News
Record Numbers to Help Homeless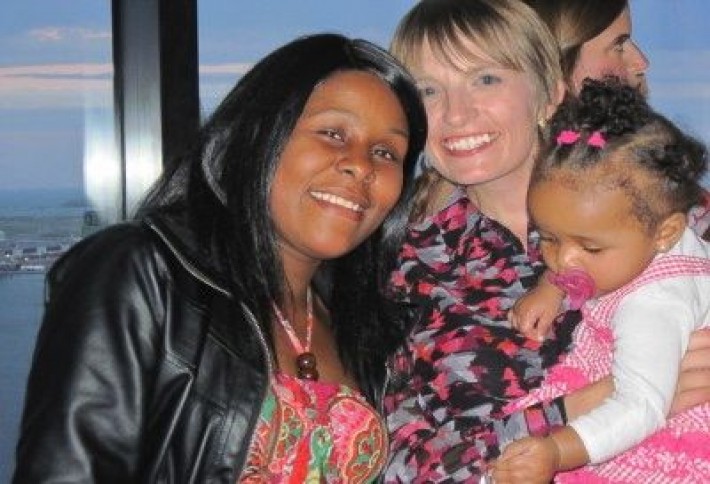 Nearly 900 CRE pros gathered for a gala at 60 State St Thursday night,raising $856k--and surpassing past efforts--to help non-profit Heading Home.The funds provide housing and support services to individuals and families like that of Shirley Jean-Baptiste, above with daughter Dyore and case worker Michelle Morgan. The Marathon bombing moved everyone to share more, while Heading Home's partnerships in the business community and strategy have led to the event's growth,says Heading Home development director Emily Smaldon.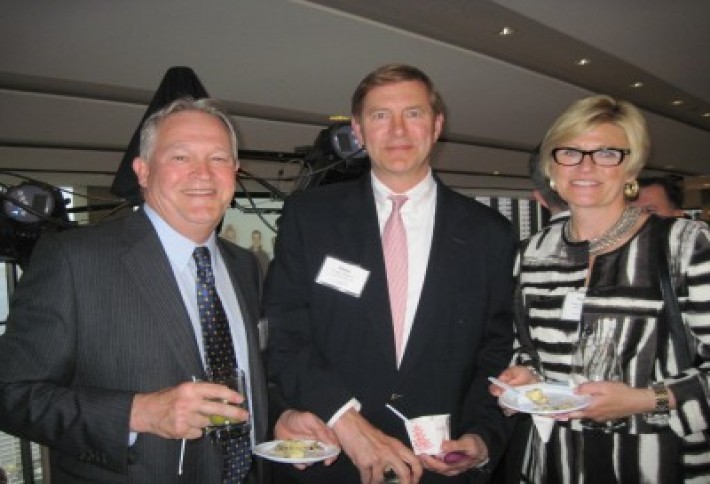 We snapped ADD Inc principal Fred Kramer, Commodore project executive Peter Martini, and Whiting Consultings Theresa Whiting.Fred says that one of his firms many jobs is its work with Clarks Shoes to find a new corporate home. (We suggest next to a shoelace company HQ.) In two weeks, Commodore will break ground on Market Basket-affiliate RMD's site on Route 128, building a 130k SF Market Basket, a Marshalls, and other retail shops. ADD Inc and Commodore are also in the early stages of a major Tufts redevelopment project in Medford (but it's still hush hush).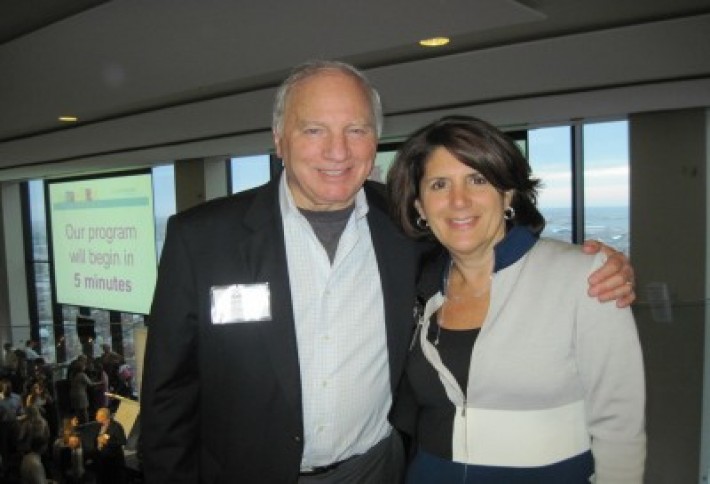 DSF Group CEO Arthur Solomon--with wife Sally Lapides, who owns Rhode Island Residential Properties--expects to close his fourth real estate fund, the $300M DSF Capital Partners IV, on Friday. It's buying only multifamily assets, primarily in metro DC, NY, and Boston and perhaps some in Baltimore and Philly. DSF IV has already signed P&S agreements on one property in each market; he expects to close next month on a 242-apartment property in Tewksbury. In 2003, Arthur redeveloped the 500k SF NECCO building in Central Square for Novartis global research HQ, which proved to be pivotalin building the Cambridge life science cluster.