News
Our Story: Gil Winn, Larry Curtis
Is going into real estate nature or nurture? Take a look at Winn Cosmanaging principalGil Winn.His dadArthurfounded the company (nature), but Gil said he learned about the companylistening to Dads storiesat dinner about moderately priced and affordable rental housing (nurture).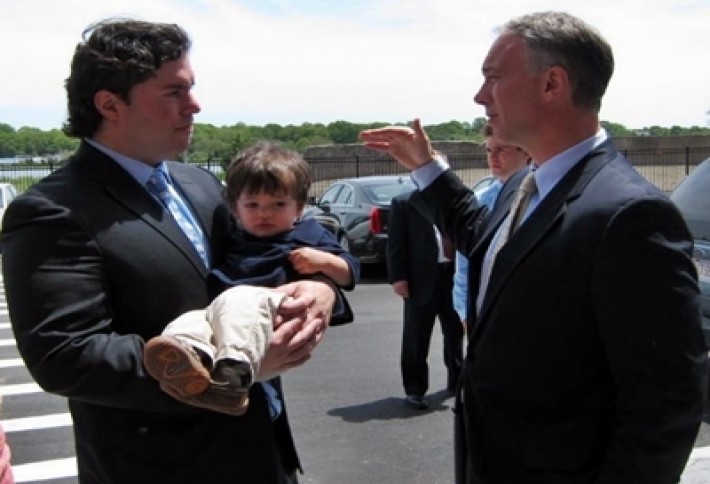 In thefamily tradition, Gil, left, is teaching his son Rand about the CRE biz early, introducing him to New Bedford MayorJon Mitchell. Gilrecently launched a$200M fundto acquire and reposition Class-B and C-plus multifamily assets nationwide. As a student at UPenn, Gil flirted with the idea of becoming a history professorlater in life but always knew hed get into real estate. In his first job with the Related Cos in NYC, he hopped on the investment/development track. In 03, he returned to Boston and joined the family business as a project manager and worked his way up. Now, he's the Winn point man for their new fund, a JV with the Roseview Group.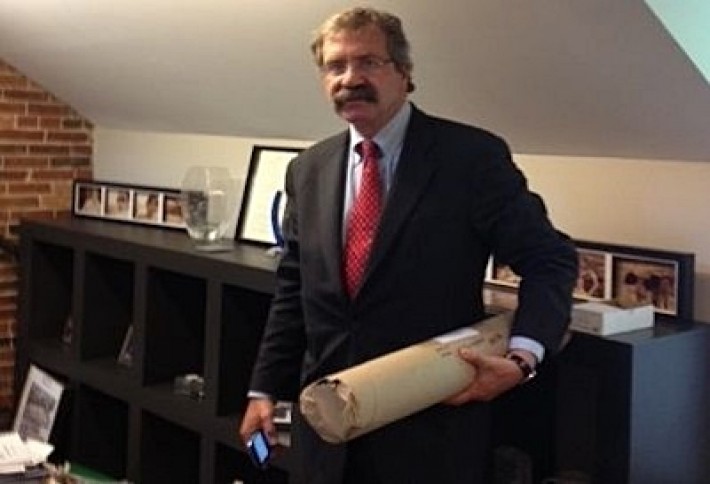 Winn Development presidentLarry Curtis,wholeads the company's redevelopment efforts,started at Winn as a project manager and also climbed the corporate ladder. Schooled as an architect at Cooper Union and HGDS, Larry--then 27--approached the elder Winn with a mixed-income apartment development deal. Soon, he was offered a job. He had been working for another CRE investor who had six sons, and Larry realized his chance of being adopted as the seventh son was zero. Hes stayed with Winn for 25 years, redeveloping struggling properties into workforce housing.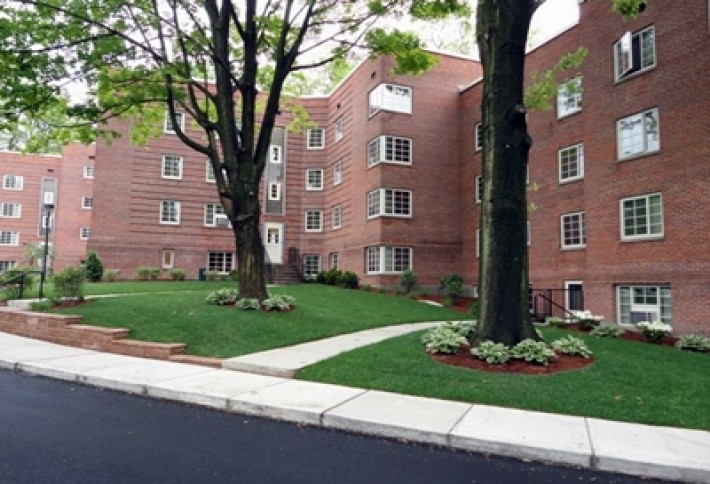 Convincing local communities that Winn wants to improve properties and neighborhoodsisnt easy, says Gil. Ten years ago, he thought residents wouldlook at the Winnwebsite and realize the company had a successful track record. But he quickly learned the company has to prove its good intentions to every neighborhood. It took two years for Winn to get approvals to reposition a failed 210-unit condo project in Springfield into the 110-unit Forest Park rental apartments (above). Larry says during some early community meetings, residents shouted Gil off the stage. But by the time of the ribbon cutting, it was hugs all around.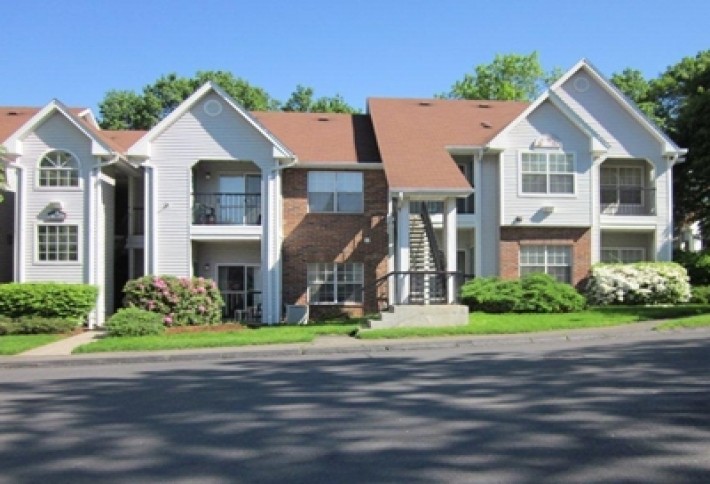 The 280-apartment Huntington Woods in Bristol, Conn. is one of many projects Winn has developed in 23 states, often on the East Coast. The company also has a large housing management portfolio. The new $200M fund seeks to use knowledge gained managing properties in places like California, Florida, and Texas for value-add investment deals. Gil says his team is looking for assets with 200 to 500 apartments in secondary locations where the economy has raised the expectations and incomes of residents. While core multifamily may be overpriced, Class-B and C assets with redevelopment potential may be somewhat underpriced.