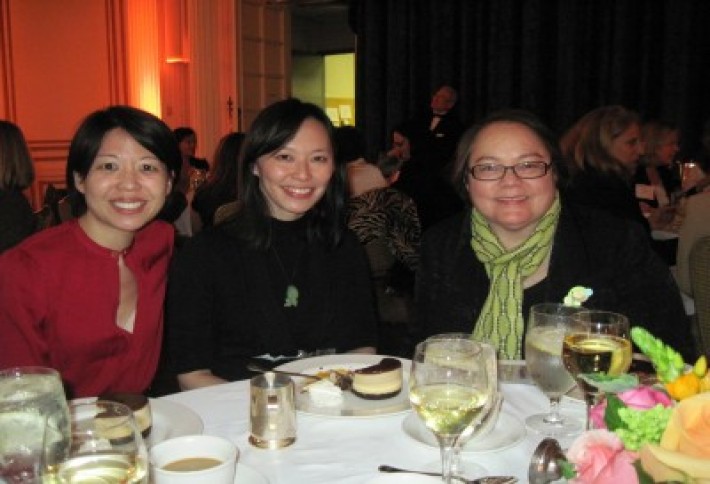 Among the record 400 women at NEWiREs Annual Gala at the Fairmont Copley were Edwards Wildmans Emily Yu, the Asian Community Development Corps Janelle Chan,and Edwards Wildman CRE partner Rebecca Lee. Rebecca is working on several exciting projects; whats really fabulous, she tells us, is the construction start slated for next quarter of the $100M-plus Parcel 24 project in Chinatown. The 312-unit apartment development, years in the making, is a JV of the New Boston Fund and ACDC. She also has a hand in themid-priced hotels that Commonwealth Ventures is developing on D Street near the convention center.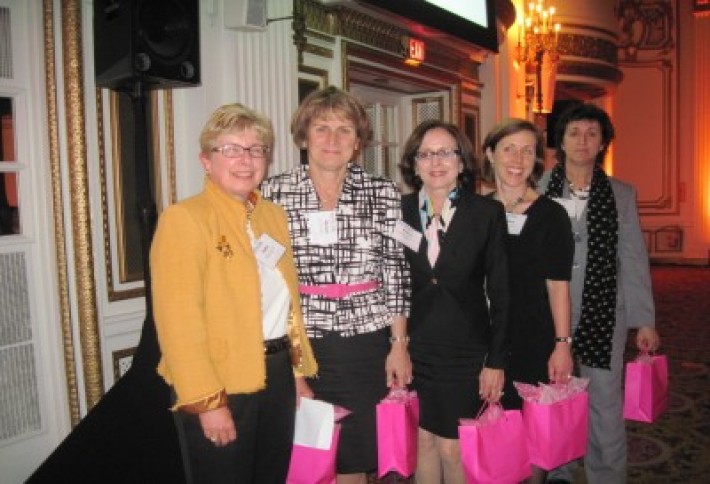 A savvy dresser matches their belt with their swag bag.This impressive group won NEWiREs Networking Award, for securing $40.8M in Newmarket Tax Credits for the $119M redevelopment of the Ferdinands store thats under construction in Dudley Square:Krokidas & Bluesteins Kathryn Cochrane Murphy, Nolan Sheehan partner Miriam Sheehan, Mass Housing Investment Corps Andrea Deskalakis, BofA Merrill Lynchs Mary Thompson and Elizabeth Gruber. Kathryn, who accepted the award, says the 250k SF mixed-use building, which will house the Boston Public School Department and ground-floor retail, will help restore Dudleys standing as Bostons second downtown.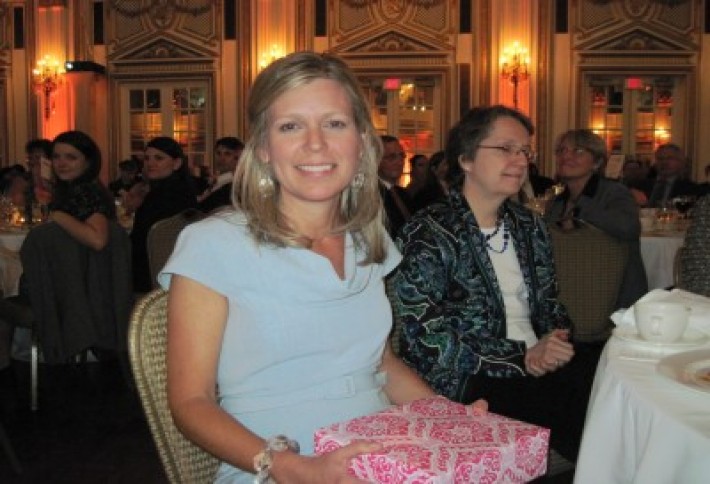 Entrepreneur of the Year, Fort Point Project Management owner Christine Mosholder, says that her 13-year-old business--and the non-profit Furniture Trust that she founded--are successful because she surrounds herself with positive people: her husband, her business partner, and her industry friends. Also, she was willing to take a leap of faith, or as she advises other aspiring entrepreneurs, When youre offered a seat on a rocket, take it. Seated next to her is WilmerHale partner Katharine Bachman, who won the Leadership Award. Well have more on that tomorrow.