News
Kendall Square's New Hotel For Businesses
The Cambridge Innovation Center occupies 210k SF in, well, Cambridge. But what caught our eye today is its 50k SF of new office space in Kendall Square. What does the expansion mean for the future of thiscompany that provides a home for startups?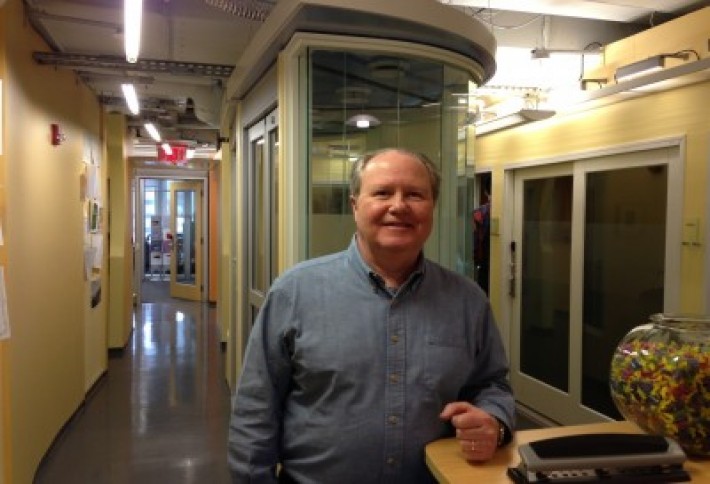 CIC managing director Brian Dacey tells us the new space at 101 Main St allows the company to renovate existing space at One Broadway where Tim Rowe founded the company 12 years ago. Its building out a new kitchen, caf, and gathering area, aiding its mission to offer short-term office leases(plus tools to collaborate) to new ventures. Brian saysCIC thinks of itself as a hospitality business for innovative new companies rather than as a landlord.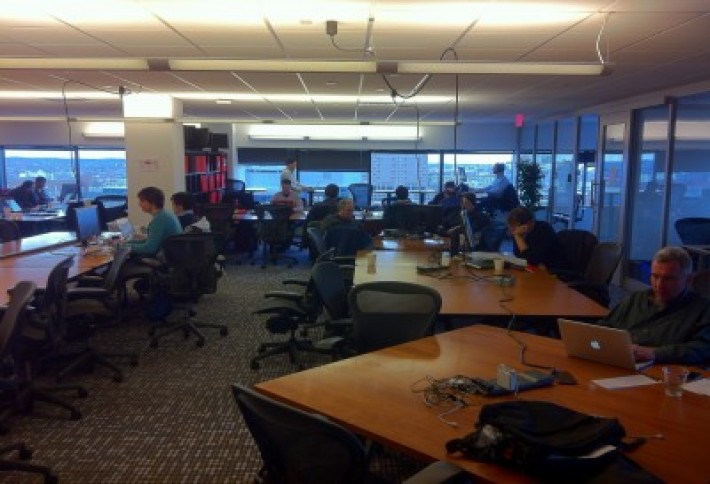 Traditional property owners like long-term leases, but CIC prefers a 30-day commitment.These users are clients not tenants, Brian says. They may lease a space at a shared table (above) for $350/month or a bay for 10 people for $8,000 to $10k/month. Included is a menu of services:printer, copier, receptionist, mail delivery, and a kitchen stocked with snacks. Last year, CIC served 300,000 cups of coffee and 18 tons of bananas, Brian says. (This is the day we learned our habit of eating one ton of bananas with our coffee is not the normal ratio.)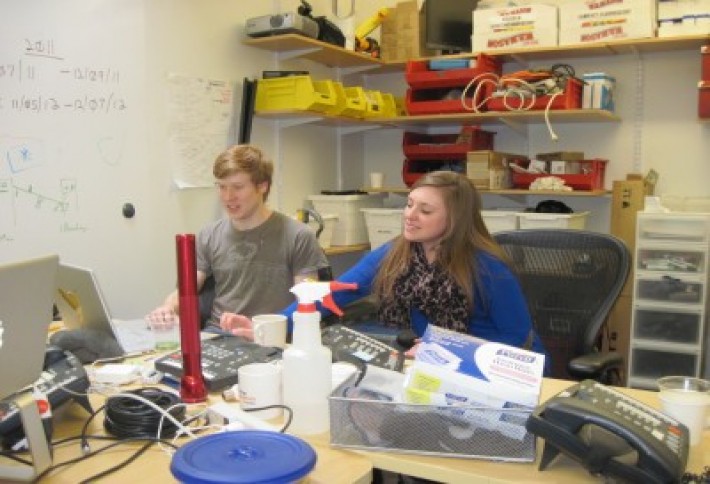 Theres a full technical support staff, conference rooms with video hook-ups, and events, provided by the likes of Corey Wade and Pam Decatur (snapped yesterday). In this community, people find financing, partners, employees, and new ideas. CIC also offers courses conducted by General Assembly that train aspiring entrepreneurs to write some of their own software; it may help their startups get rolling or lead them into entirely different jobs with a tech firm.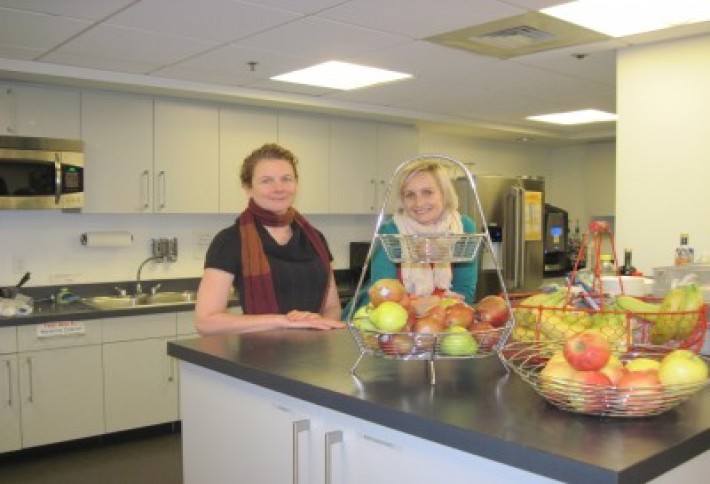 We snapped CICs Shakti Rowan and Monika Jakubicz hanging in the kitchen, which may well serve as template for other CIC outposts. This summer, the company will start managing the 12k SF Boston Innovation Center now under construction at the Seaport. A CIC affiliate will lease the space and run events. In a few months, it may lease or purchase more space in Boston or Cambridge--perhaps 40k SF to 60k SF--and there's talk of expanding to other cities, Brian tells us.