After three years of eye-popping increases in construction costs and developers competing for the best prospects, 250 joined us at the Fairmont Copley Plaza last week to hear from the experts how to win projects and end up in the black.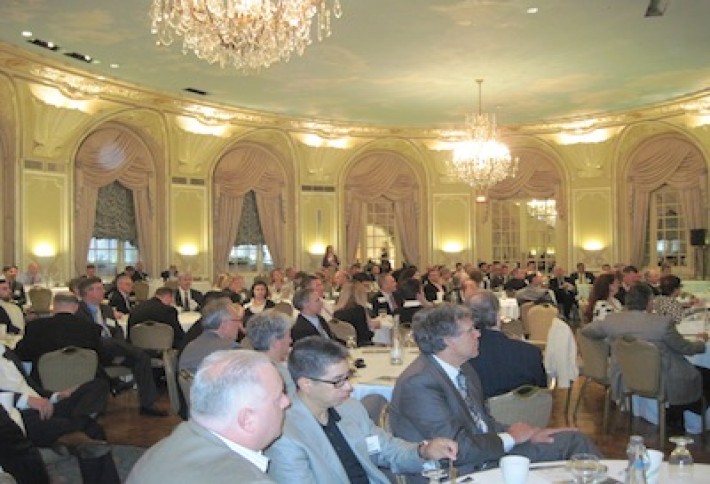 Whether building affordable housing, mid-market, commercial, or luxury, the developer panelists say they're being more innovative in choosing sites, planning projects, and employing advances in construction technology. (Despite what every sci-fi movie ever says, technology is our friend... for now.) If they arent using modular construction yet, theyll experiment with it as a way to keep housing prices within reason. Another suggestion: streamline permitting by having one official as the point person for each project.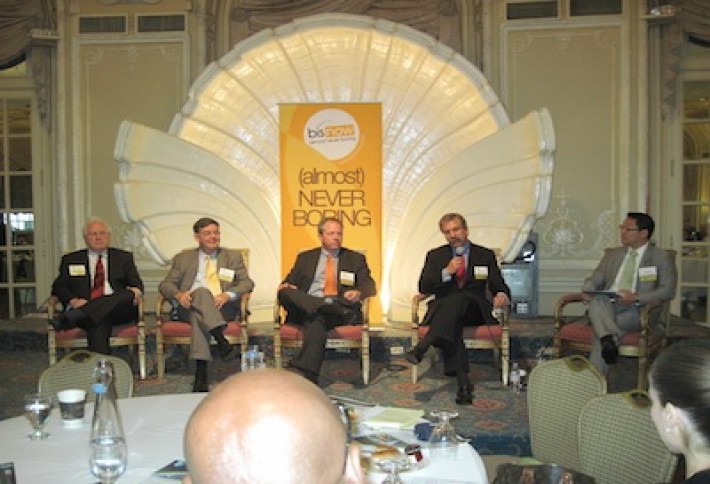 The panel: Forest City Boston COO Peter Calkins, Boston Global Investors EVP Charles Reid, The Community Builders CEO Bart Mitchell, Winn Development prez Larry Curtis and as moderator,Nauset Construction's John Park (all sitting on a giant clam shell throne like CRE Poseidons). Each is developing and/or building a major project--or projects--in their market sector.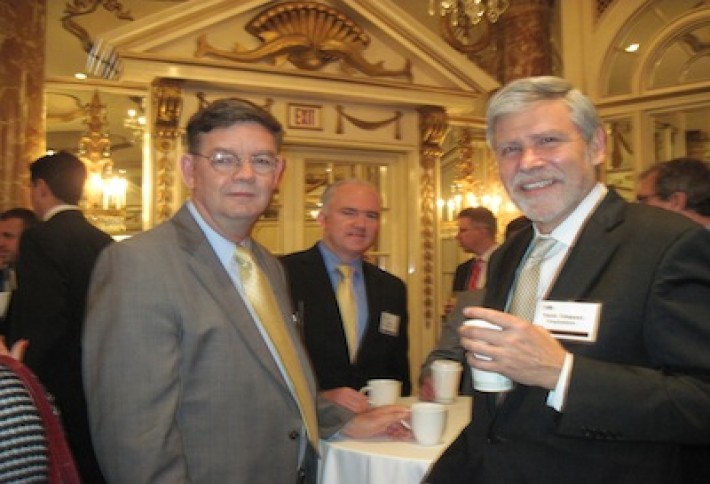 Charles, with Jacobs KlingStubbins principal Scott Simpson, says rising construction costs have given him the worst sticker shock in his long career. (You're better off shopping at Coach than Home Depot.) Since downtown rents have just about peaked, developers must consider modular construction as the best way to cap housing prices. Savings can be used to upgrade interiors and systems. BGI, in a JV with Morgan Stanley, is developing the 6M SF, $3B Seaport Square here. It also just launched Ships Creek in Anchorage; is permitting for Warner Center in LA, and did the 100M SF plan for New Songdo City in South Korea. With Boston maxed out on approved new multifamily projects, Charlie expects the next development wave to be offices, hotels, and retail.
Like Charles, Peters been developing market rate rental apartments--like the 25-story, 240-unit 120 Kingston St on the Greenway downtown--but expects to branch into more moderately priced housing (aka Forest City lite) as well. He plans to start construction in the fall on a 260k SF office/lab building in Cambridge. One key to speeding up permitting and lowering development costs he says is terrific communication with the city and within the development team.Peter also described the innovative, factory-built modular approach Forest Citys New York office is employing with the development of Brooklyn B2, a 332-apartment tower at Atlantic Yards, which is the first phase of a project that will comprise more than 5,000 units. The company expects to save 10% to 15% on cost and six months on the schedule as economies of scale kick in.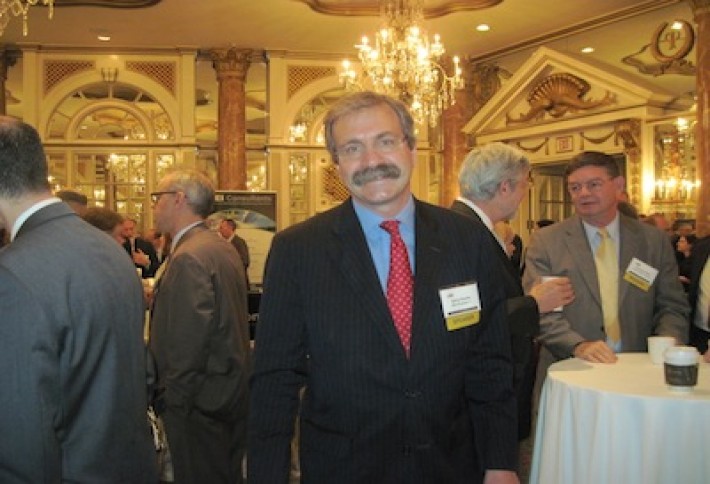 In developing mid-market and affordable rental apartments along the East Coast, Larry says developers like him--skilled at finance and marketing--build more efficiently when they deepen their knowledge of construction. Winn focuses on the adaptive re-use of old (potentially historic) property that it can buy for $10/SF and build for about $120/SF. While public subsidies are necessary, relatively simple energy conservation measures like installation of windows that fit snuggly, can save as much as 70% on energy. (It will also silence that one guy at the office who's always complaining about how drafty it is.) A major risk for some developers--and perhaps an opportunity for others--will take shape when interest rates rise, balloon payments come due, and developer equity vanishes.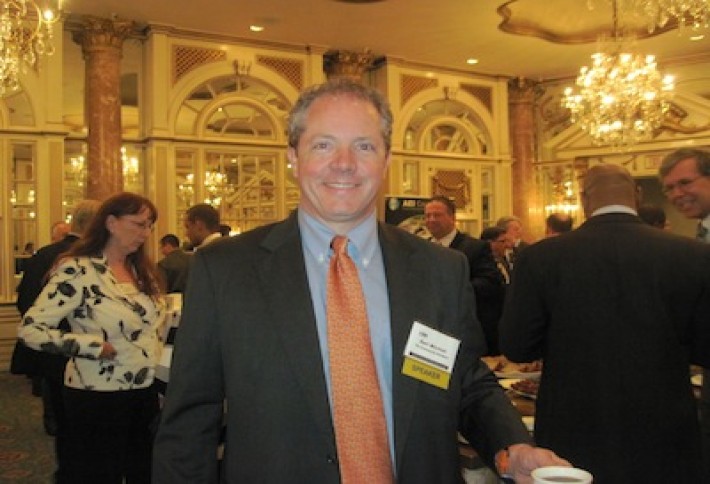 Bart says TCB, which is building 1,136 units in 10 mixed-income developments valued at $260M, expects demand for rental apartments at all price points to remain strong. Still, it'sdifficult to makethe numbers workon the construction and financing side. Bart expects to bring down costs by doing more adaptive re-use. The only non-profit developer on the panel says that TCB also focuses on urban sites in neighborhoods that may not have seen new construction in decades but have good public transit access. Boston is a unique city, he says, because of the high-quality, market-rate buildings that are developed here and the increasingly rare but also high-quality moderate- and low-cost apartments.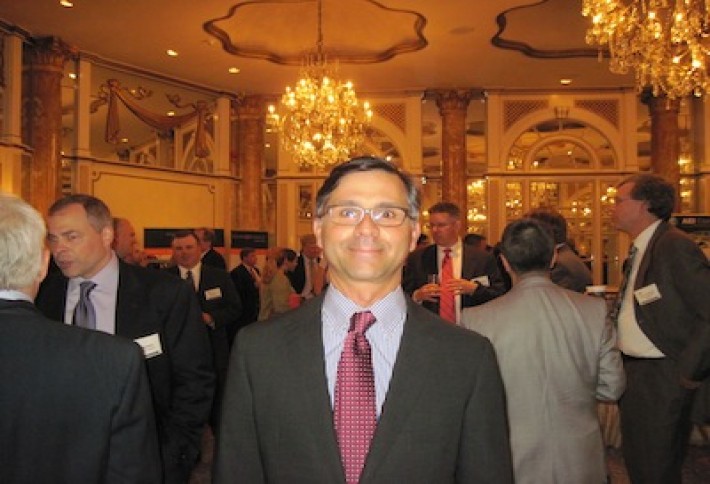 Event sponsor JC Cannistraro president John Cannistraro says pre-fabrication,modularization and design-assist is the only way to control costsfor the installation of mechanical systems at the new terminal in Logan Airport, mixed-use at the Seaport, and a new hospital in Port au Prince. The 50-year old company is working on the Vertex building, Pier 4, Waterside Place, Longwood Center, Boylston West and MIT s first foray into modular, a child care center. Btw, the winners of the free round of golf at Woodland Golf Club that his company raffled off at the event are Cosentinis Rocky Edwards, Cafco prez Edward McCabe,and McGraw-Hill Constructions Scott Knowland.(We'll showcase more sponsors in our next issue.)
The Energizer Bunny has beenarrested and charged with battery. Send bail money and your news to susan@bisnow.com