News
Christian Scientists Join $1.8B Play
The Christian Science Church's selection of a developer for two land parcels at its world HQ bringsthe total number of separate projects under development on a few blocks of Back Bay to six, at a cost of over $1.8B.If theyre all built,they'll bring"transcendent" change to the neighborhood, says the BRA.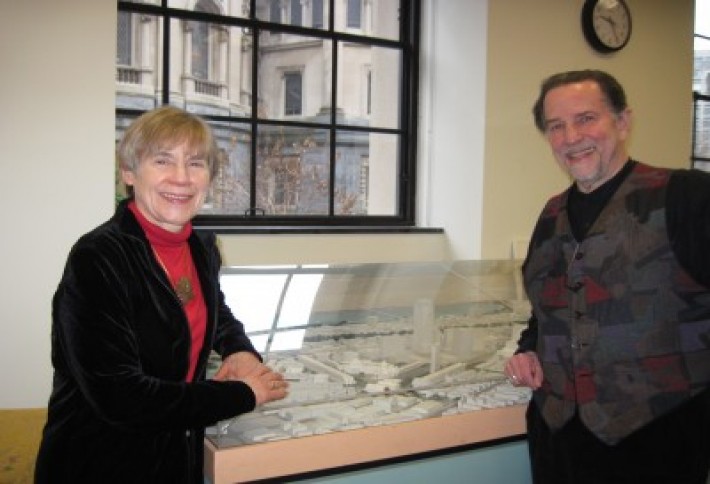 Church strategists Barbara Burley and Robert Herlinger seem to "transcend" this project, but that might just be because they're towering over the model. Snapped yesterday, for six years they've shepherded the plan to redevelop theplaza, which TheChristian Science Church first occupied 1894. A few days ago, Carpenter & Co announced its plan for 800k SF in two towers with a hotel, housing, restaurants, and retail (which may cost $440M or more).Last summer, the church also signed Beacon Capital Partners to a 99-year ground lease at 177 Huntington Ave for $59M. These deals will generate additional revenue forthe churchto maintain its property so it can channel more member donations to its religious mission.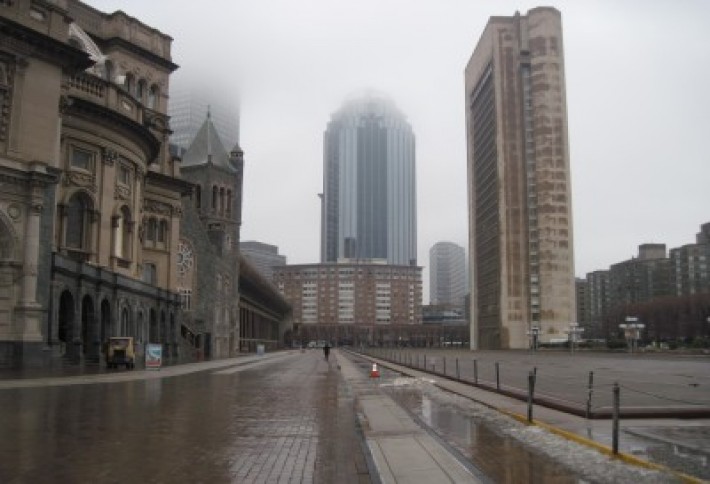 Proceeds will also help the church upgrade its 14.8-acre plaza (above), Bostons largest, privately owned open space. It will rebuild the reflecting pool (covered, right) to be more sustainable and attractive when the watersdrained, Barbara tells us. Unlike many developers, the recessiondidn'thamper the church. It was planning with the city during the down years, and by the time the BRA approved the plan and the church went to market, it was 12 and the boom was gaining steam. Timing was perfect, says Barbara.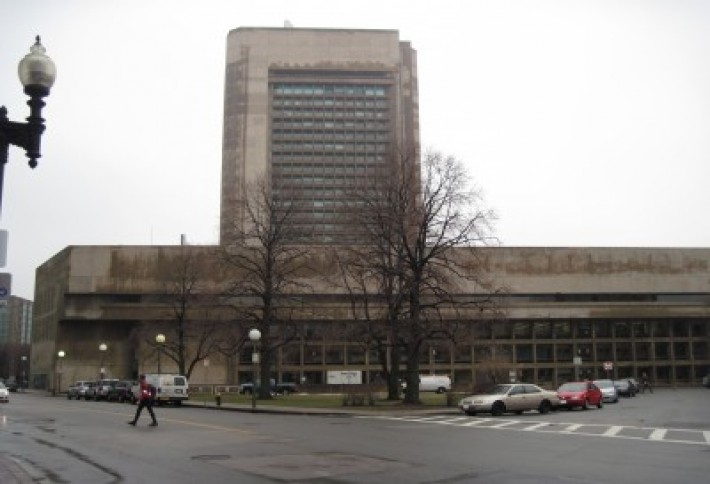 In '11, the city and church created a master plan for the site, which was last overhauled in the '70s by Araldo Cossutta and I.M. Pei.Henry Cobb of NY-based Pei Cobb Freed & Partners has agreed to design Carpenter's two new towers (the pocket park above is the site of one high rise), which shows thatthe latest master plan for the property meshes with Peis original design, says BRA senior planner Lauren Shurtleff. Submarket projects joining these parcels--totaling more than $1.7B in development--are Avalon Exeter, 40 Trinity, Copley Place,the Liberty Mutual HQ, and Berklee College of Music building while three other tower sites are in play.