News
Boston's Science Reinvention
The People's Republic always liked to scrap with industry. But now,Related Beal prezRobert Beal saysCambridge has a new attitude: "How can I help you?" That's one of many changes, and all were revealed before nearly 300 guests yesterday at Bisnowsthirdannual Life Science Summit.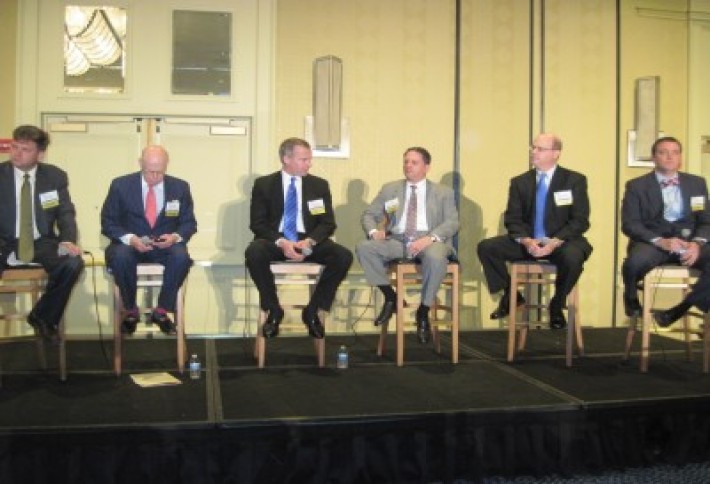 The Boston life science industry has maturedin five decades. Back in the day, it included few, if any, credit tenants--now, theyre commonplace, our panel says. Our moderator was Jacobs KlingStubbins principalChris Leary, who's designing the new 260k SF lab/office building for Millennium Pharmaceuticalsand interior for Foundation Medicine, both in Cambridge. Joining him were Related Beal prezRobert Beal, Forest City science technology group prezFrank Wuest, King Properties principal Tom Ragno, Suffolk Construction COO for the Northeast Shawn Seaman, and BioMed Realtys Bill Kane.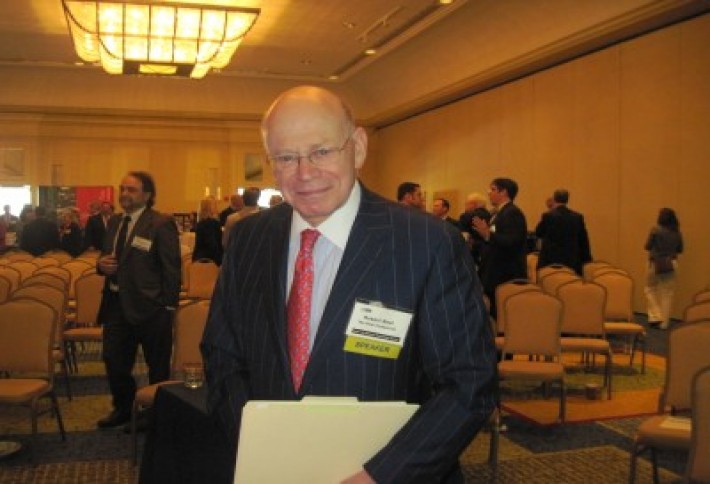 The Beal Co began developing life science space in East Cambridge back in the '70s. (Back when no bio lab was complete without a disco ball and a poster of John Travolta.) Since then, life science has made Cambridge much more cozy with business, Robert tells us. As they grow, some large tenantsmove out, but smaller companies are still setting up shop.The challenges ahead: preserving $2B per year in federal funding and creating affordable housing for young workers.
The life science cluster in Cambridge and Boston--as well as some 'burbs like Lexington--is growing faster than any other in the US, Frank says. We have an entire life-science ecosystem: universities like MIT and Harvard; a workforce ofscientistsand technologists; and plenty of venture capital andentrepreneurs. (It's environments like this where X-Men get created.) The cluster also includes pharma and tech firms from Pfizer to Google. Smaller companies won't be squeezed out, though, because the new wave of development will leave 1.3M SF of older space to fill.
Vacant space in Cambridge will most likely be filled by largecompanies trolling for talent and smallones that want to be near MIT, which spawns many of them, Tom says. Growing,mid-size businesses will come to suburban locations,like King Street's property on Hartwell Avenue in Lexington--offering lower operating costs, bigger loading docks, and rent half that of Cambridge. These also include companies developing diagnostic or medical devices.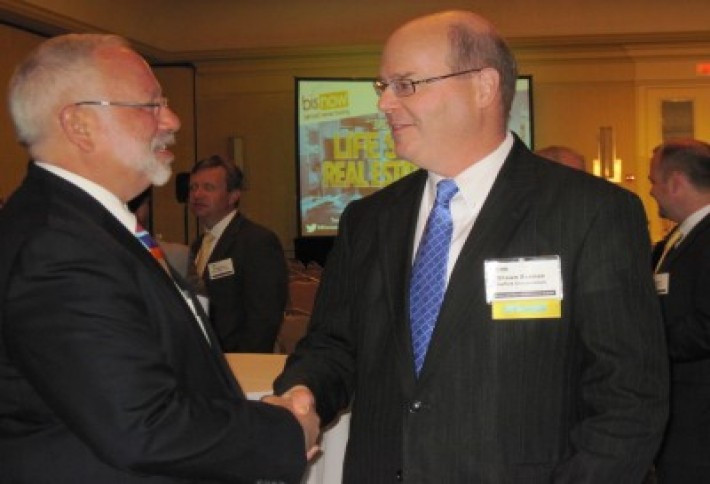 Architects, contractors, and owners are now working together from the get-go, says Shawn (right,with PMA Construction's Stephen Rusteika). To accelerate the construction schedule, Suffolk may start working before design is complete, while acontractor may even work with an architect on some aspects of the design process. Translation: It's essential to be flexible.For instance, while building the Broad Institutes newbuilding in Kendall Square with a $175M construction cost, his team has hardly any lay-down space. Tight quarters call for collaboration with the client and the city to control traffic and ensure safety.
Speaking directly to his competitors aiming to invest here, Bill said don't bother, lots of companies are thinking of leaving. (The audience laughter suggests he may have been joking.)Even though every life science market has different drivers, there's one constant: It's constantly changing. His team is always reinventing how it supplies space for tenants. Another important element ispublic transportation. The life science workforce, he says, is transit minded. (They spend all day sending molecules through cell walls, you can understand why they can be jealous that they can't take a train across town.)
What did the baby corn say to the momma corn? Where's pop corn? Got news? Tell susan@bisnow.com