News
BDG's Merano - Rising From the Big Dig
Boston Development Group is about to start construction on the $175M mixed-use Merano in Bulfinch Triangle, on land uncovered by the $15B Big Dig.BDGVPMichael Barowsky says all the challenges have been worth it.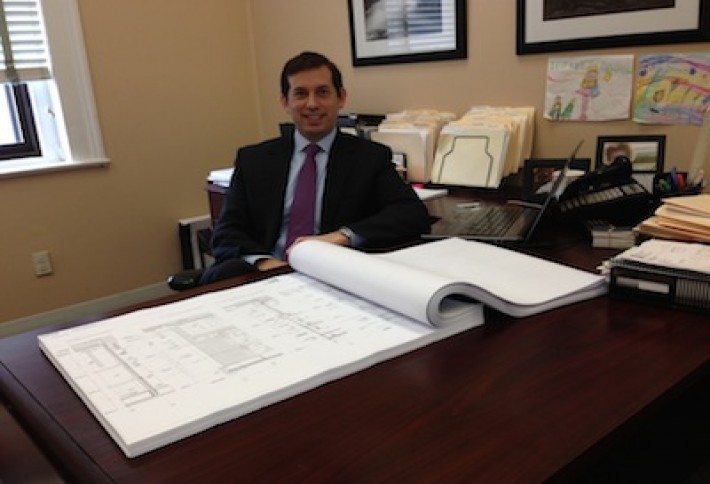 The Big Dig uncovered acres of downtown land once hidden under elevated transit routes, but theyre extraordinarily complex to permit, Michael tells us. In 05, BDG first proposed to MassDOT a project on Causeway Street that would sit over a new I-93 off ramp and tunnel. Since then, the company has been working not only with the city, but also with state and federal agencies to review plans and finalize the 99-year ground lease. It's walking distance to CBD offices, schools, hospitals and tourist attractions, Michael says.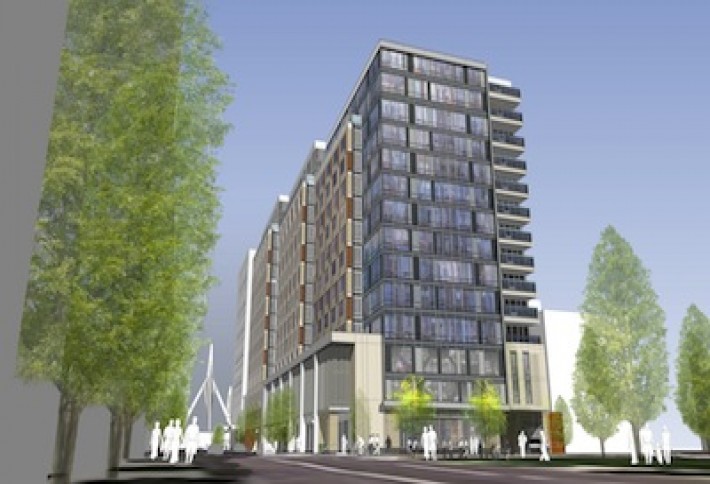 The 500k SF project, which will start two years of construction in the summer, has 231 rental apartments, a 219-key Courtyard Marriott, 9,000 SF of retail (including two restaurants) and parking. The buildings steel foundation and structural system can only touch the underground tunnels very selectively to conform with the infrastructure design, Michael says. (Tunnels can be so fussy.) The CBT Architects design calls forsome support trusses to come through the hotel lobby, in a formation reminiscent of the nearby Zakim Bridge, another Big Dig project.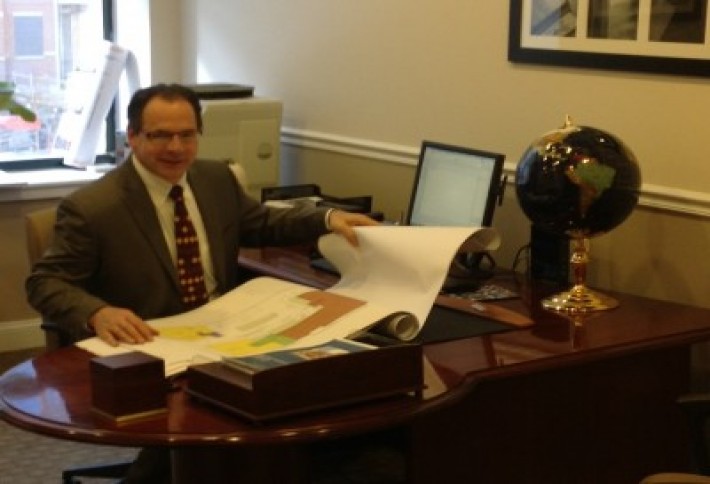 BDG also adjusted to the markets rising construction costs by changing the program, says BDG COO John Meunier (above), who oversees the companys 800k SF portfolio. The plan switched from two hotels to one, paring down the cost of elevators and stairwells. John is also shepherding an $80M, 227k SF multifamily-hotel development in Cleveland Circle on the Brighton/Brookline line designed by ADD Inc. He hopes BDG can complete permitting and break ground by Q4 on a 200-key Hilton Garden Inn, 74 rental apartments, 18k SF of medical offices and 14k SF of retail. He expects the mid-market hotel to serve nearby colleges and medical facilities.