News
Why Annapolis Development Is Slow
Panelists at Bisnow's Future of Annapolis & Anne Arundel County event last week say plenty of people want to live in Annapolis, but developers are less enthusiastic.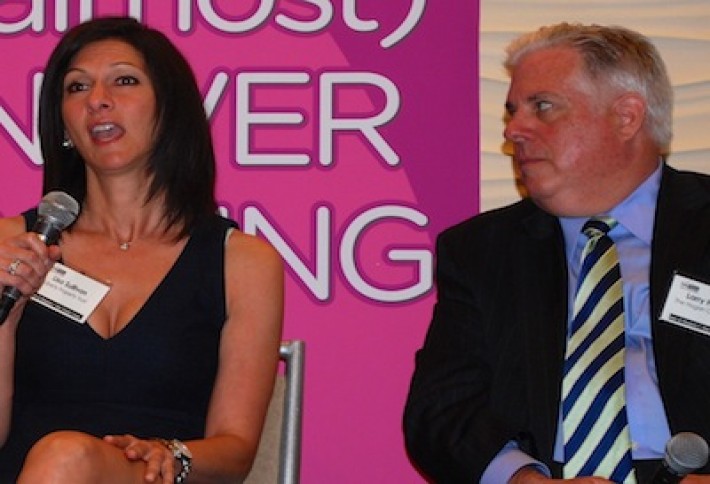 The steady office and residential markets as well as overall lifestyle of Annapolis epitomize the live-work-play trend seen in other parts of the Mid-Atlantic, says Liberty Property Trust's Lisa Sullivan (with Hogan Cos prez Larry Hogan). And office and industrial rents remain some of the "strongest in the region." Larry agrees that quality of life is one of the area's best assets but says stringent planning requirements make things cumbersome for developers--adding, it's "nearly impossible" to do a project in the City of Annapolis.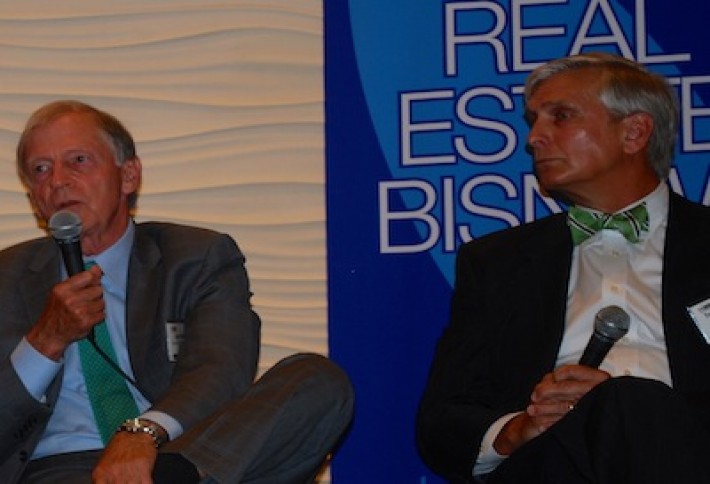 Bozzuto Land Co prez John Slidell (with Konterra Realty founder Tate Armstrong) believes Annapolis' lack of a streamlined development process owes to the fact that not much new development has popped up inside city limits in recent years. (Bonus points to whomever can tell us whether development or approvals each are the chicken and the egg.) Both John and Tate agree that the state faces a crossroads in the inter-jurisdictional economic battle with Virginia and DC. Tate adds that unless Maryland can attract more businesses (only two Fortune 500 companies are in the state, Larry says), "we'll lose the race."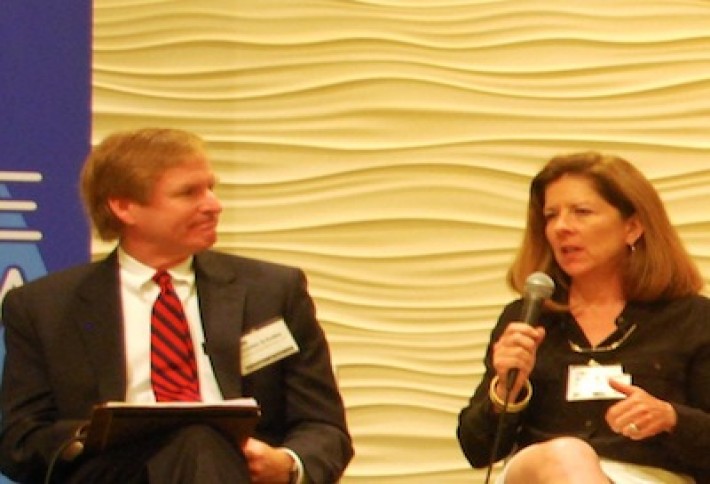 Just before this event, our photographer switched his camera to the little-known duo mode, meaning it can take photos of only two people at a time.To Elm Street Development regional partner Karen McJunkin (next to Linowes & Blocher's Charles Schaller), starting new developments in the area is all about where the jobs are. And those opportunities exist further out in Anne Arundel County (especially near booming Fort Meade) more than inside the city of Annapolis. She's also high on the area's transportationsetup, noting that Routes 97, 50, and 32 represent "the best road network of the counties in the area."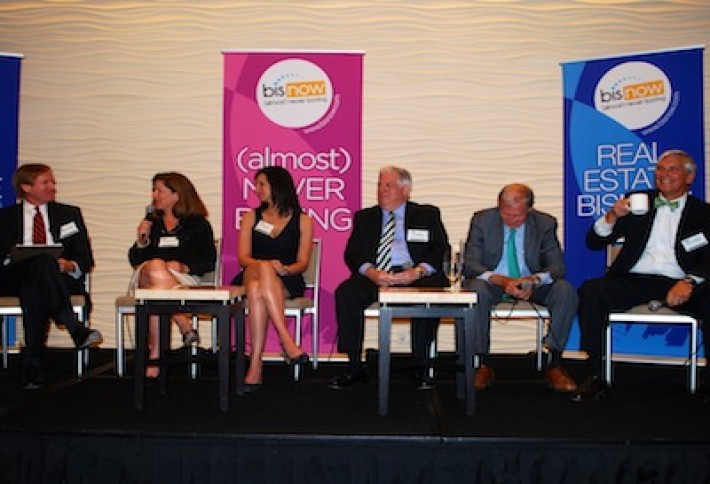 Tate (obviously thrilled with the Westin's coffee selection ) thinks the number of firms in and around Fort Meade certainly will be a long-term driver in the area, since cybersecurity figures to grow in importance: "We don't have a sense of how huge that will be in affecting our lives." BRAC-related growth around the fort, as well as the presence of the BWI airport are also keeping Anne Arundel County in the mix, Larry adds.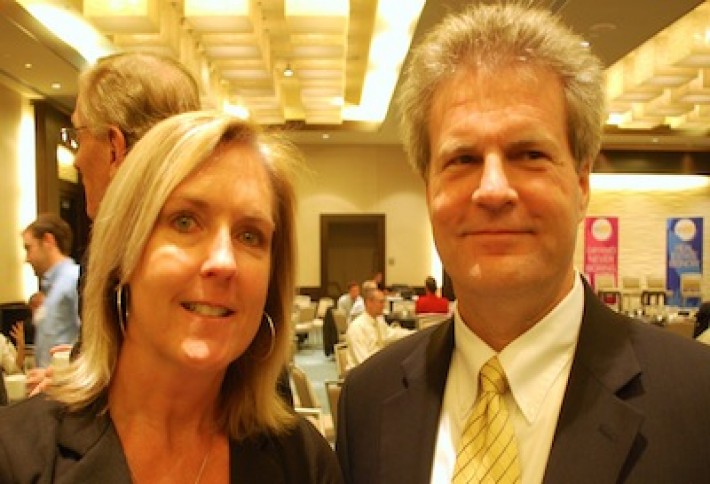 Spotted in the crowd prior to the event: MacKenzie's Trish Farrell (with Coldwell Banker Commercial NRT's Randy Miller), who tells us government, tech firms, as well as a great overall quality of life mean the Annapolis market will remain strong.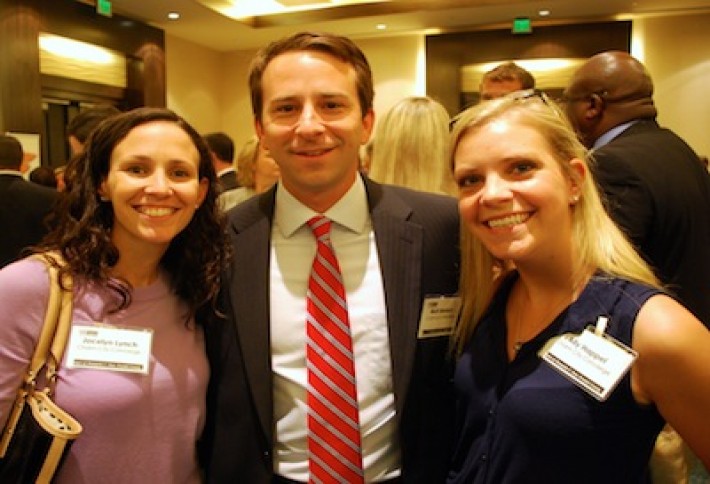 Down from Baltimore: Cushman & Wakefield's Matt Melnick(flanked by Charm City Concierge's Jocelyn Lynch and Ally Happel), who tells us there's lots of action along the BWI Corridor.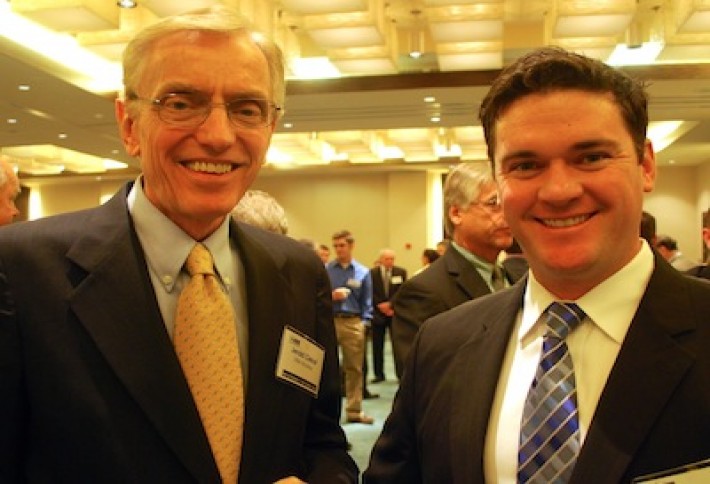 Also making the trek from Baltimore: Stifel Nicolaus' Jerry Ciekot, snapped with AKM CM's Brendan McCluskey.
We hear a one-day adult ticket at Disneyland now costs $92. Who's up for a day on the Chesapeake instead? Email amanda.metcalf@bisnow.com.