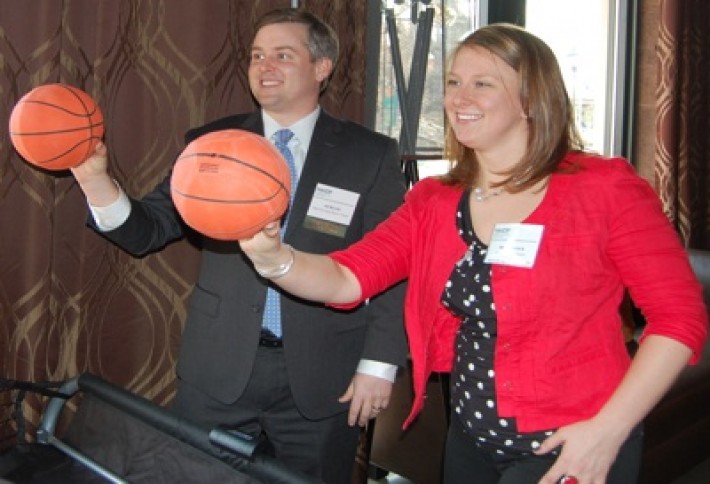 Among the NAIOP Marylanders at Townhouse Kitchen + Bar to celebrate March Madness were First Potomac's Jeb Boland and Heath Design Group's Nicole Wilhelm, who failed to heed the advice of mothers and Youth Basketball League coaches everywhere ("Use both hands!").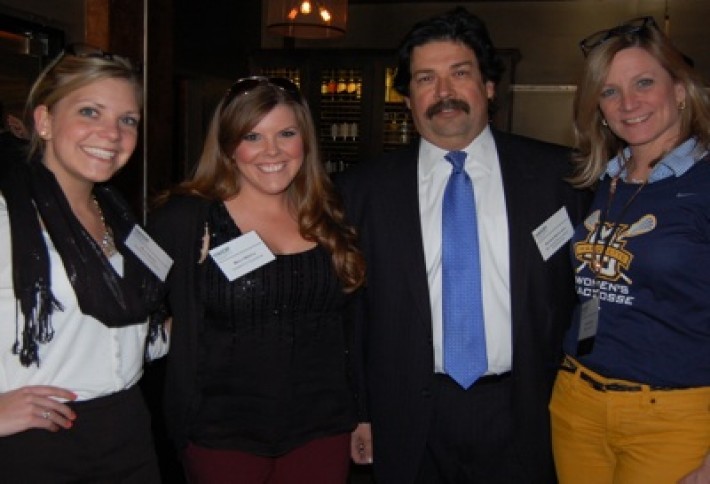 Baltimore Development Corp's Richard Escalante (with Charm City Concierge's Ally Happel and Molly Neifeld and American Office's Emily Brown) works on attracting companies to the area. While he meets new people every day, he can't tell us who any of them are or we reckon he'd end up with some grumpy corporations on his hands.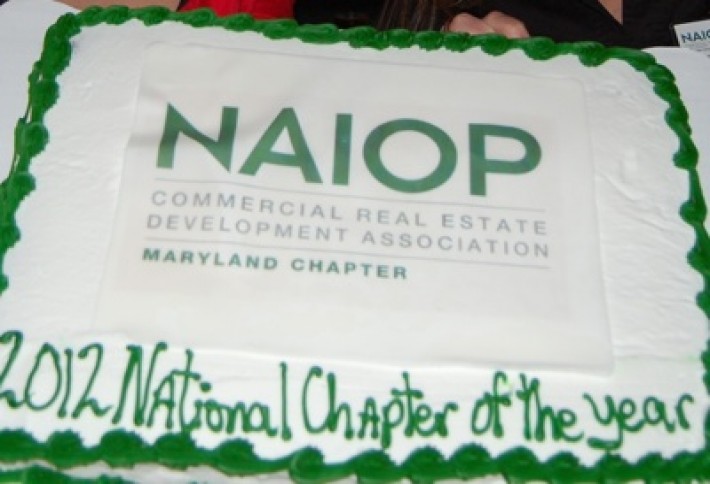 Another thing for which no one ever needs an excuse: cake. Congrats to the local NAIOP members, whose chapter recently was named the 2012 national chapter of the year.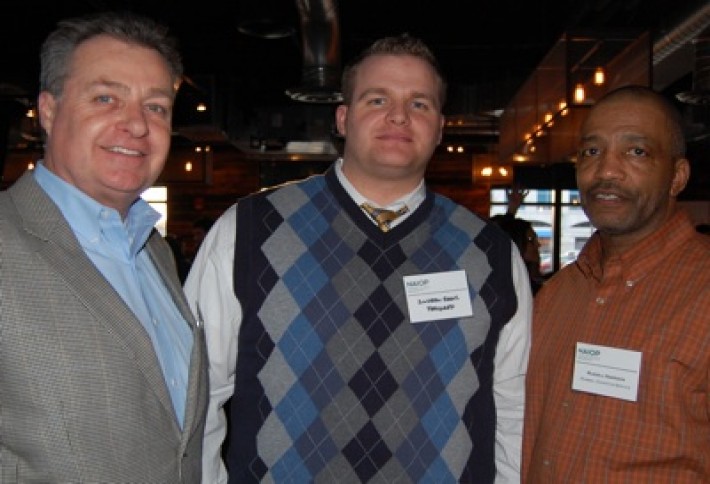 So tall we thought they played basketball themselves: COPT's Carl Nelson, Fireguard Corp's Andrew Evans, and Rommel Cranston's Russell Harrison. Maybe we're not imagining things, as there is indeed an Andrew Evans who plays ball at Corban University in Salem, Ore. (Imagine thehijinks if he and our Andrew switched jobs.)Carl tells us he's not living up to his performance last year, when he won the March Madness bracket he's running. But he's looking for Louisville to pull it out and push him back to the top.
If you're in Carl's bracket and doing better than he is, email amanda.metcalf@bisnow.com.