St. John Properties wants to put Middle River on the map, announcing yesterday a $100M investment to develop Greenleigh at Crossroads. This "new urbanism," master-planned development in eastern Baltimore County will be unlike any the county has seen before, according to St. John's Jerry Wit.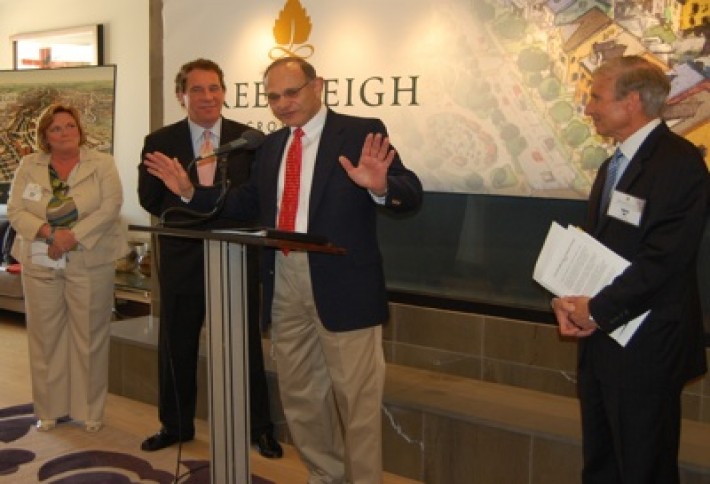 Hunt Valley and Columbia get a lot of love, says Jerry (right, at the press conference), but St. John's 1,000-acre Baltimore Crossroads is the only place in the county with enough land for this kind of project. St. John has developed 200 acres (1.2M SF of office and industrial) at Baltimore Crossroads, but the 9-to-5, Monday-to-Friday community is plodding along. The 200-acre Greenleigh (500k SF of office, 100k SF of commercial, and 1,700 residential units, mostly single-family) aims to "inject 24-hour life," wooing retailers to "supercharge" Baltimore Crossroads, where St. John has another 400 acres to play with. (We have two words for you: frisbee golf.) With Jerry are Baltimore County councilwoman Cathy Bevins, Baltimore county executive Kevin Kamenetz, and Ed St. John.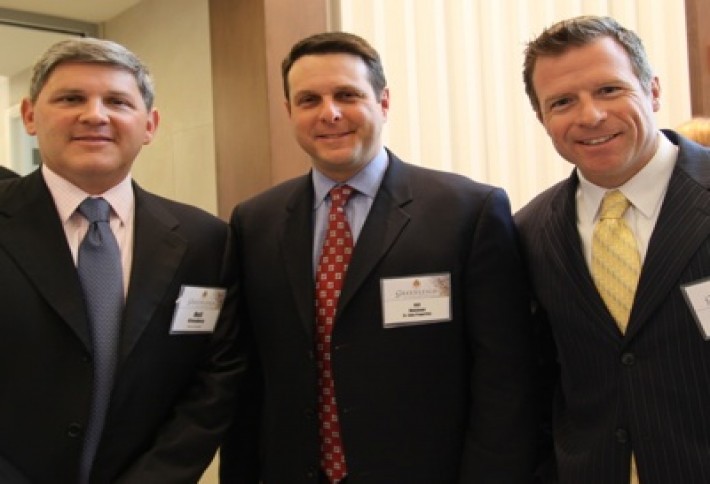 Also at the event: Neil Greenberg of Somerset Construction, which built Arbors at Crossroads and is partnering with St. John on Greenleigh; St. John retail leasing head Bill Holzman; and colleague Matt Lenihan. Jerry tells us the retail profile will take shape once they land a grocery anchor. (We're offering up our lemonade stand.) No grocers were interested until residential was added to the project, Jerry tells us, but the developers have a meeting next month at ICSC in Vegas to bring a deal home. Road and sewer work will begin within 18 months.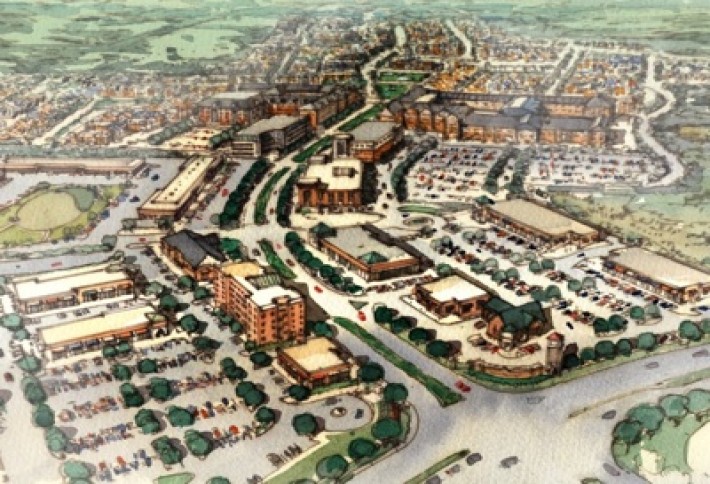 Credit is due to Greenebaum Rose & Associates, as St. John is modeling Greenleigh at Crossroads after that firm's master development at Maple Lawn. St. John is even using Maple Lawn's land planner, Design Collective. Jerry tells us Stuart Greenebaum invited Ed to the Maple Lawn party, and Ed could have bought in low and early but was skeptical. But he did come to see the value, Jerry says, buying the office component at retail cost later.