News
Educational RFPs Headed Our Way
Though there are questions about where financing will come from in the future,RFPs for educational projects are flowing freely, 225 attendees learned at Bisnow's first-ever Baltimore Higher Education Real Estate Summit at the Four Seasons.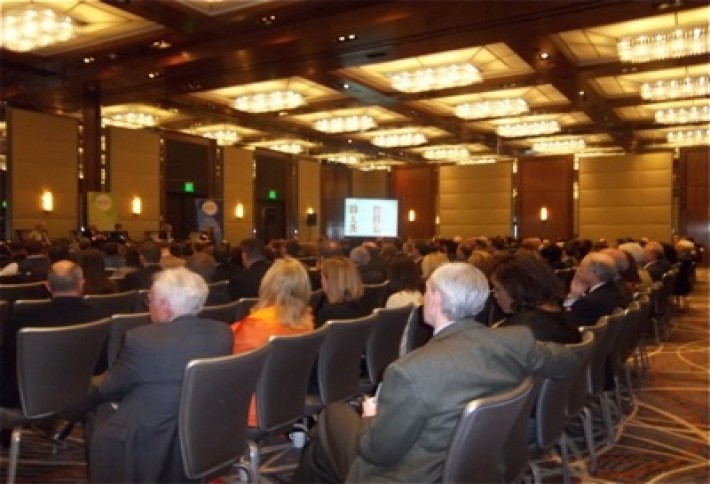 Panelists indicated that public-private partnerships are the future (we never got flying cars but better funding methods is a nice consolation), as both state coffers and federal funding for research (and, by proxy, research facilities) are slimming. Universities can provide stable tenancy and, if public, access to low-cost state funds. But private developers will be called upon to assume the entrepreneurial risk.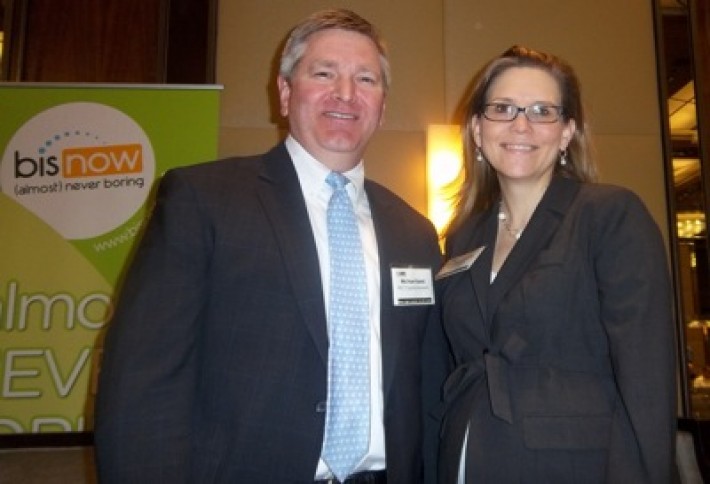 RBC Capital Markets' Michael Baird (with our moderator, Ballard Spahr's Teri Guarnaccia) says his inner financier's first question is, "What's the project's creditworthiness?" Bonds are backed by a university's credit, and developer reputations are the key on the private side. His second question: "Where's the revenue source?"Lead tenancy by the university helps, and in student housing, retail--boosted by residential tenant foot traffic--adds income, too. (College kids never have any money until they need to buy midnight snacks and designer jeans.)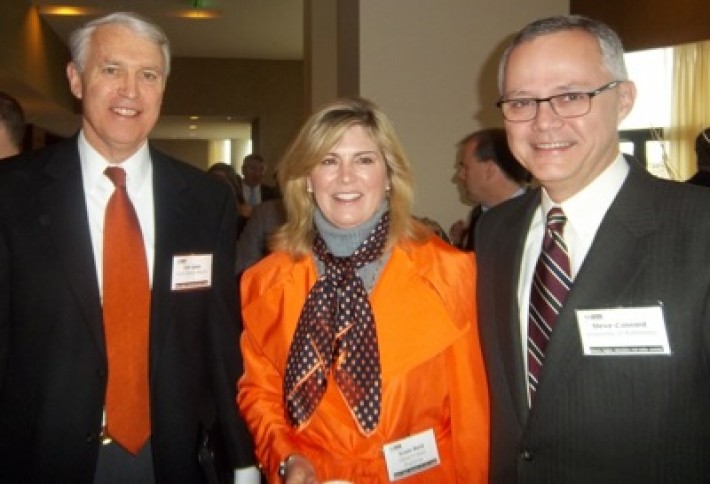 The University of Baltimore, for one, partnered with Potomac Holdings to build a 323-bed student housing building that delivered this past summer. We snapped UB's Steve Cassard(right, with Hord Coplan Macht's Tom "The Midtown Man" Spies and Obrecht-Riehl & Linkard's Susan Obrecht Riel), who says UB and its 1M SF on six blocks are part of the urban landscape, which doesn't allow much room to expand. "We don't even own our own sidewalks," he says.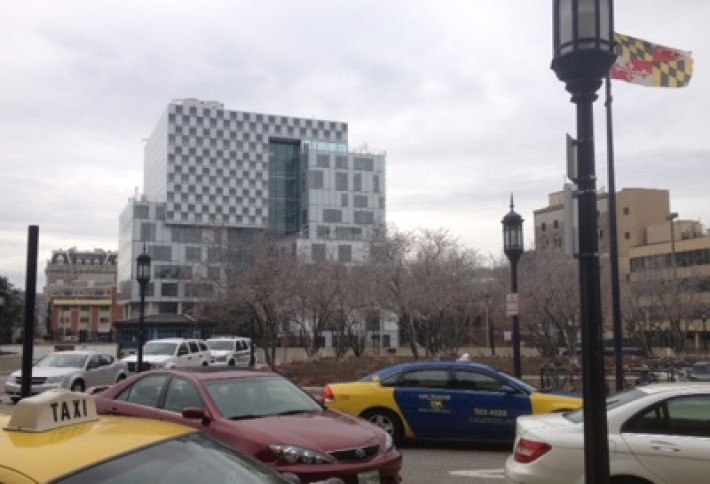 UB did just deliver its 190k SF John and Frances Angelos Law Center, which we snapped from the front door of Penn Station, and its master plan includes the university's wish to buy the USPS's three-acre truck repair site at Maryland Avenue and Oliver Street. The current use just doesn't belong in Midtown, he says (he clearly does not see the benefits of getting coupon circulars in a timely fashion), and the site is the hole in the doughnut of UB's owned footprint. If the university ever succeeded in buying the property, Steve sees potential uses like student and community housing or a recreational facility.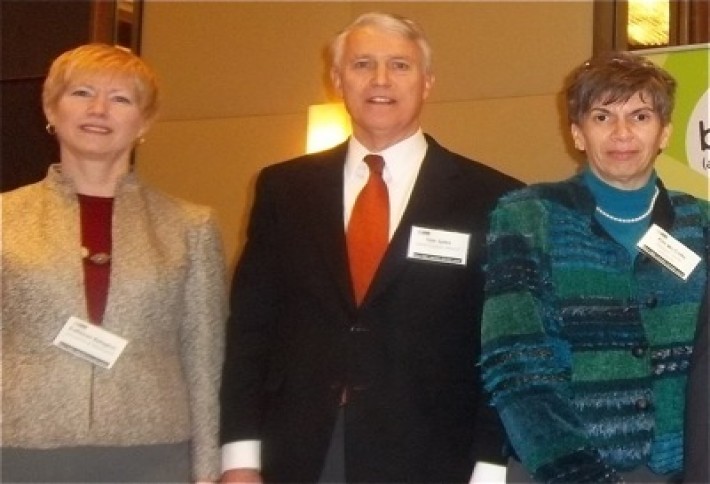 University of Maryland chief administrative and financial officer Kathy Byington (with Tom and Morgan State University's Kim McCalla) says the university would love to see more development around Lexington Market and toward the stadiums and Inner Harbor. This summer, it'll reissue an old RFP for the Sons of Italy building on West Fayette Street. The campus master plan is up for renewal in 2015, and it'll be a biggie, she says, involving more coordination with the community. Planning will start in a year. Morgan State will update its capital facilities plan this year, too, and Kim says she'll soon put out an RFP for 500 beds of student housing plus retail.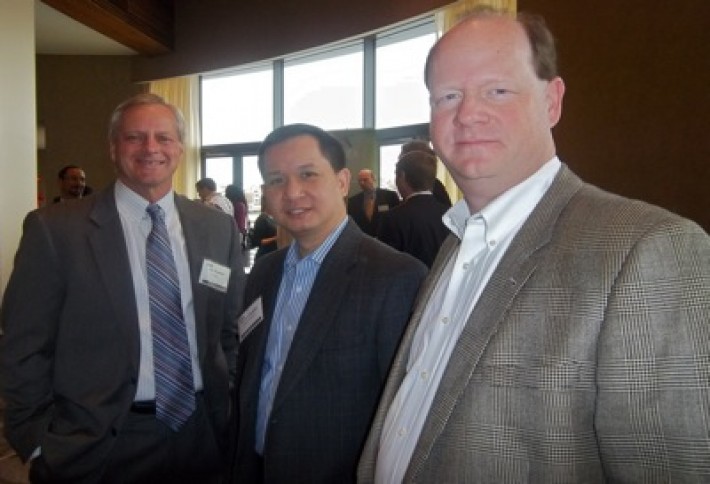 But it's not just educational projects. "There's a lot of business out there. You just have to go and find it," says Skanska USA Building's Martin Sharpless (right, with MOI's Jim Hopkins and Clark Nexsen's Adrian Lazaro). His firm is building a $30M office and data center at Fort Meade for the Army Corps of Engineers. The GSA handles executive branch needs, but most other federal procurement goes through ACE, which tends to bid rather than negotiate. Skanksa USA Building also is in the running for a $60M gig at Aberdeen. ("Somebody has to give Whiting-Turner some competition," he says.) Aberdeen has $220M of bids coming out this year, Martin says.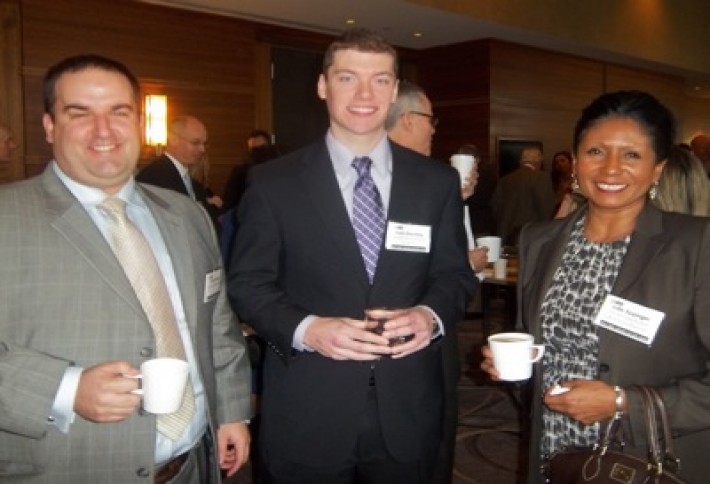 We also snapped Cerami's Chris Pollock, Aerosol Monitoring & Analysis Korey Rubeling, and LSY Architects' Julie Eppinger, who tells us her firm is starting on the design for the University of Maryland Medical Center's pathology lab. And the firm worked on the Johns Hopkins University Bloomberg School of Public Health's North Wing, an eight-floor renovation that will wrap up mid-April.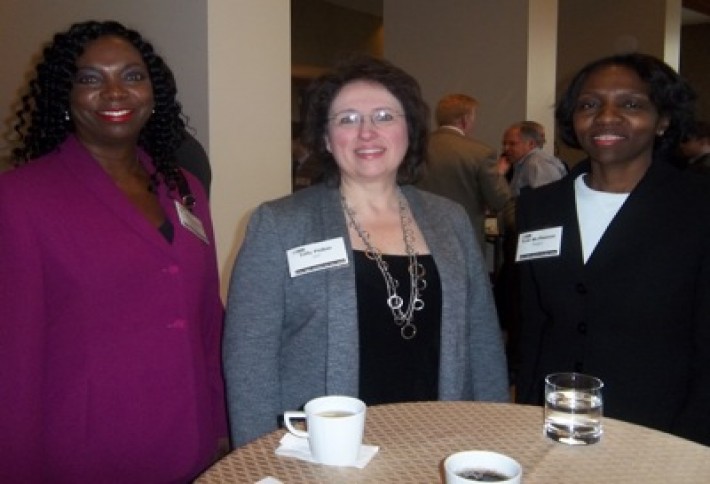 Salisbury assistant city administrator Lore Chambers (whom we snapped with JMT's Sally Philbin and Regus' Kyle McPherson) attended our event to hobnob with potential developers to build on surface lots in her neck of the woods. The City wants to see what site uses arise in the RFP process.
Putting out an RFP soon? Tell us about it. Email amanda.metcalf@bisnow.com.