News
Bisnow Schmoozarama At The Four Seasons
We wanted to make it up to you after putting on so many 7am events. Hence last week's post-work BisnowSchmoozarama, where 150 friends joined us at the Four Seasons' posh Wit & Wisdom restaurant.
Among them were Convergence Technology Consulting's Richard Mittleman and Elevi's Robert Stevens. Richard's a big fan of ours and talked Robert into coming. Thanks, Richard!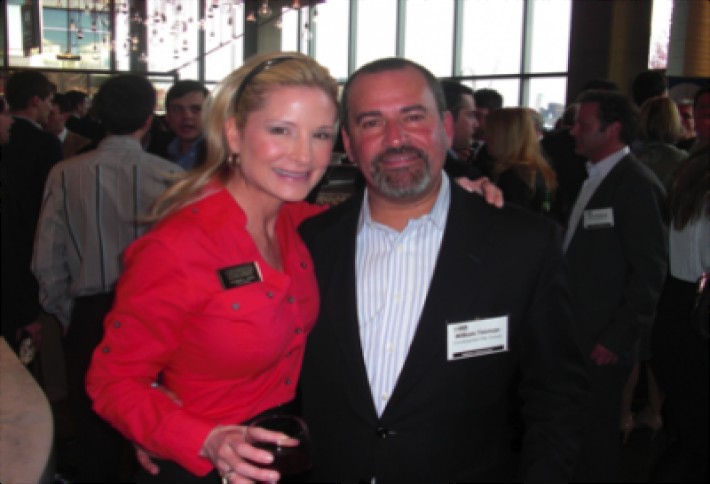 We also snapped William Yerman and Elizabeth Jones from our sponsor Continental Title Group, which helped make the open bar happen.