News
Bisnow Exclusive: Bolton North Apartments Under Contract
Institutional capital is going after affordable housing just as REITs are exiting the sector, thus thepending sale of AIMCO's Section 8 highrise at 1600 W Mount Royal Blvd. (Reached for comment, sections 1 through 7 said they were cool with it.)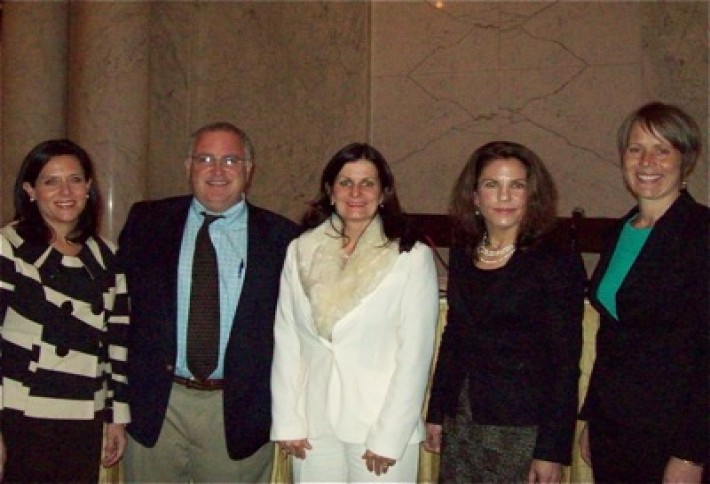 JLL's Chris Espenshade (left) told us yesterday the 209-unit seniors housing property in Bolton Hill is under contract for "a big number." The valuations and projected earnings on affordable housing prove a hard case for REITs to make every quarter on Wall Street, but private equity--facing more competition for fewer multifamily properties--sees higher yields in affordable housing. JLL is also working on a deal for another Section 8 sale to an institutional buyer, this one a redevelopment play along DC's U Street Corridor. Chris was snapped at a recent CREW event with PMC Property Group Steven Bloom, CREW Baltimore president Lynda Balins of Safeguard Maintenance, Cardno ATC's Karen Pecoraro, and Downtown Partnership of Baltimore's Nan Rohrer.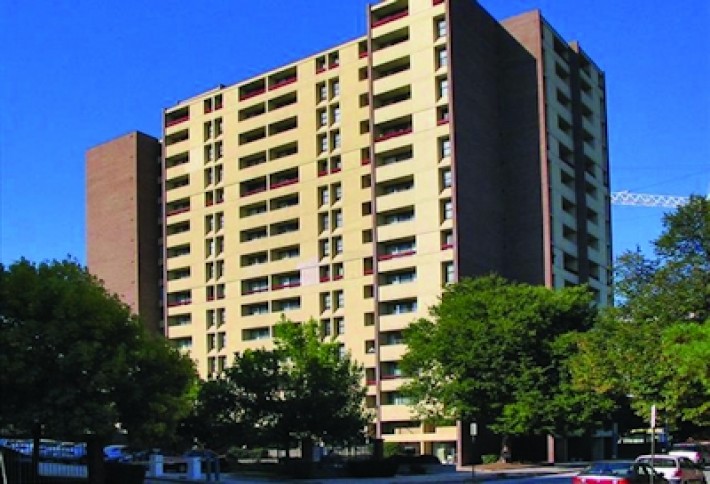 Above, Bolton North Apartments. Chris says not much market-rate product is available for sale in Baltimore because owners are holding their properties for lack of another place to put capital and get the same yield. Still, her firm is bringing a few market-rate properties to market in Baltimore County next month.
Also at the CREW event were Allsafe Elevator Inspection's Theresa Tsamoutalis, Pinkard Properties prez Katherine Pinkard Bowers, Liberty Property Trust's Amy Lacock, and NFD's Laura Schlicht. Katherine--whom by the time you read this will be in London visiting an old college roommate--tells us Pinkard is in its sixth month and not a traditional commercial real estate firm but rather concentrates on specific projects particular to community redevelopment or enhancement, primarily in Towson.