News
Welcome Back, Investors
Atlanta's office market has returned in favor with institutional investors, thanks to Regent Partners $300M purchase of Concourse Corporate Center. (It feels good to be loved again. Especially today.)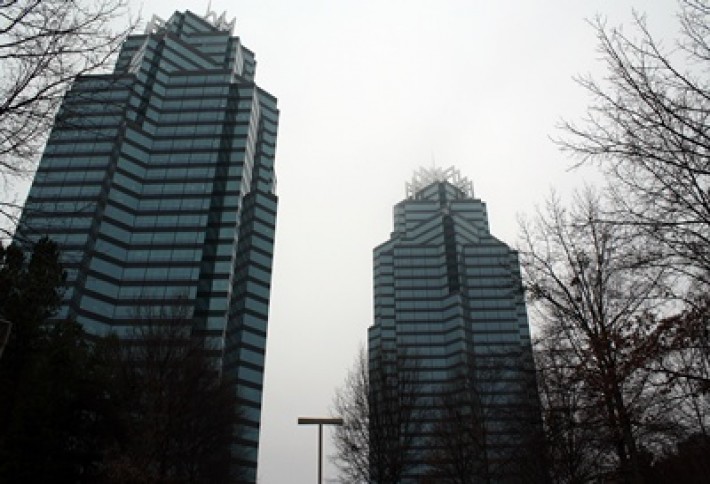 While TIAA-CREF sold Concourse in its desire to reduce office exposure in non-gateway markets, CBREs Will Yowell (who brokered the sale) says the sale nonetheless is an inflection point. Investment capital in real estate does tend to move in herds, Will told an audience of more than 200 CRE pros during this mornings annual Databank Symposium at the Ahavath Achim Synagogue on Peachtree Battle. And once an investor breaks the ice,the capital returns in force, Will adds.
Regents David Tennery says that Concourse is becoming the front door to the in-town market. (So that's where the milkman's been leaving all our bottles.) Activity has been strong, with Concourse pushing occupancy up to 86% since Regent acquired the complex. The fundamentals of [the Central Perimeter] market over the course of 20 years have gone from good to great, David says. But he cautions that were still some time away from new spec development in Central Perimeter given the delta between construction costs and rents.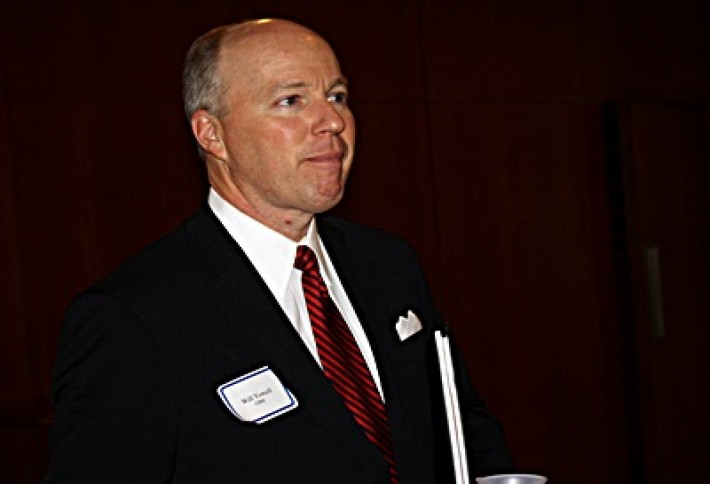 As for sales activity, Will says he and his team expect to sell $2B in assets this year, up from $1.5B last year. Right now, were as busy as weve been since 2007, Will says. Confidence has given rise to larger transactions, with people willing to make bigger bets. Atlanta is back on the radar screen.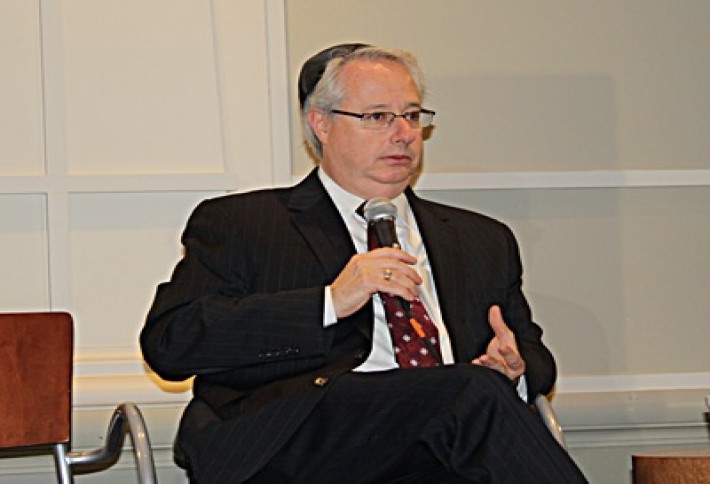 Databank also featured Georgia Attorney General Sam Olens as the keynote. We learned three interesting tidbits from Sam (who has come a long way since we first started covering him as a neighborhood activist in Cobb County back in the '90s):



Half the price tag of the $650M Savannah Port deepening is for environmental remediation, including creating channels for certain fish.


Sam indicates he has no intention to run for Sen. Saxby Chamblis seat in 2014. I am thrilled to be exactly where I am, and I am running for reelection for attorney general.


But he does believe an Atlanta business executive has a shot at grabbing Saxby's seat in 2014over potential congressmen contenders because of the growing anti-Washington mood in the US.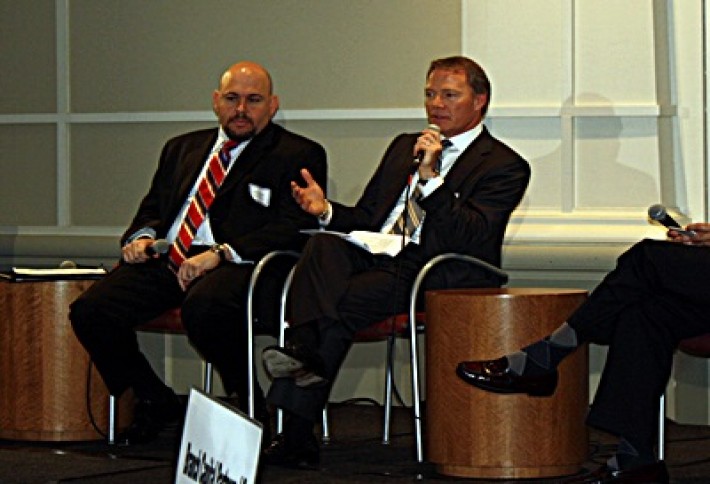 Both Hillwood Investment Properties Tom Fishman and CBREs Chris Riley were on hand, as well, to discuss the industrial side. Hillwood is fresh off its JV opportunity buy with Brookfield Asset Management of 3700 Southside Industrial Pkwy. Tom says markets like Atlanta pose opportunities for industrial investment because of our population growth and historic job growth.