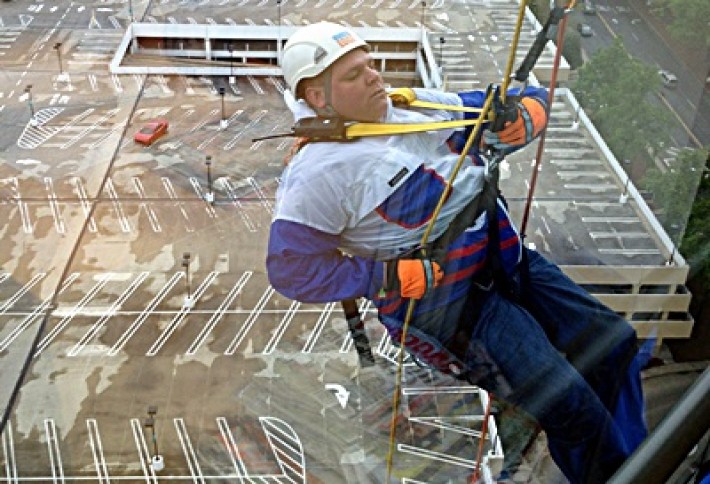 Here at Bisnow, we'll go toany lengths to chase a story Even20 stories. This is a picture of your intrepid Bisnow Data Center reporterJarred Schenke taking abrief afternoon siesta from the 16th floor of an Atlanta skyscraper.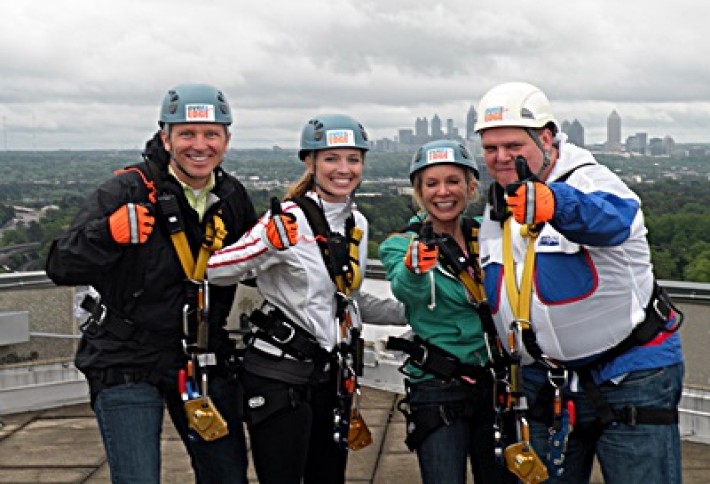 Jarred (on right, with Cassidy Turley's Bradley Fulkerson and April Hawkinson, and Cushman & Wakefield's Lisa Dunavin) was one of the many participants in last week's "Over The Edge" event at Lenox Plaza in Buckhead.The rappelling event was sponsored by Special Olympics of GA to raise donations for the SOGA Summer Games. For more info and to give a gift visit here.
Now that we have proven our manhood, please send us news to Jarred@Bisnow.com.