News
Savi Rebrands To Expand
An Atlanta gourmet grocer is rebranding itself for an Eastern Seaboard expansion in the coming years.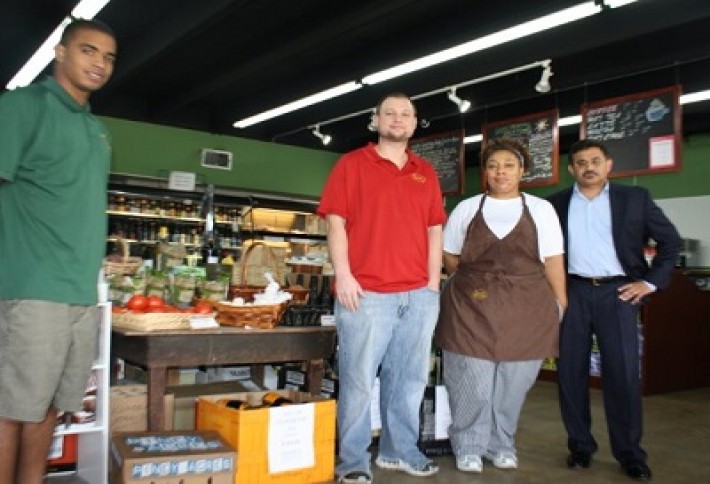 Savi is dropping the "Urban Market" portion of its moniker in favor of "Provisions." And it's readying a complete renovation of its Brookhaven with a two-story building. "We really want to get creative on how we use the space," says Savi's co-owner Paul Nair (far right, with Malik Jalal, general manager Greg Clement, and cook extraordinaire Gwen Grissom at the Brookhaven store). The decision, this early on in the company's existence, to completely rebrand is being done in part to give the store concept a more universal appeal outside of just Atlanta, Paul says. (Grocery stores are more than kiwis and toothpaste, people.) Savi Provisions operates three stores, including the original Inman Park location and a new Buckhead location opening soon.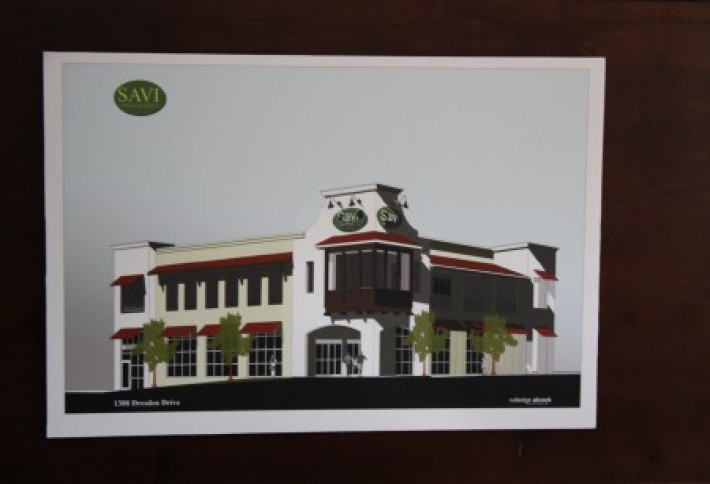 Here's what the new store in Brookhaven will look like, a two-story building more than doubling its existing 2,400 SF of space, complete with an upstairs cafe, Paul says. And this will be the prototype moving forward as Savi looks to grow beyond the Atlanta borders. With targets to open two more stores in the next year or so, Paul says, they're looking at the Southeastern Seaboard, including Charlotte and Alabama. As for how the company will fund this growth, Paul says much of that can be garnered through internal revenues. But he says the company is mulling the possibility of going public.