News
Obamacare Will Permanently Alter MOBs
Medical systems are grappling with the new realities of Obamacare. Though the most jarring may be that they're now competing with your neighborhood drug store.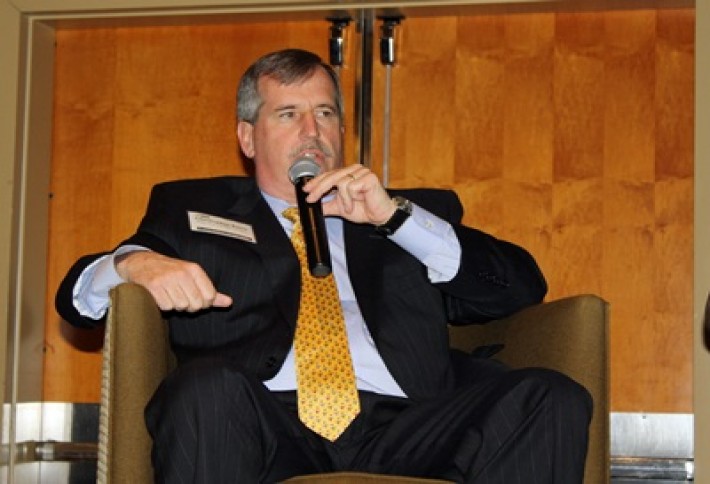 We had an all-star cast this morning during our 3rd Annual Healthcare Real Estate Summit at the Westin Buckhead, where more than 150 industry pros heard execs from WellStar Health System, Gwinnett Health System, Kaiser Permanente, and Georgia Cancer Specialists. WellStars Chris Kane says Obamacare has opened a whole new level of competition for traditional medical centers (Walgreens anyone?) that has health systems evaluating new ways to cater to patients. We are investigating whether our primary care [centers] will have walk-in care during evening hours, Chris says. The whole dimension of competition has changed.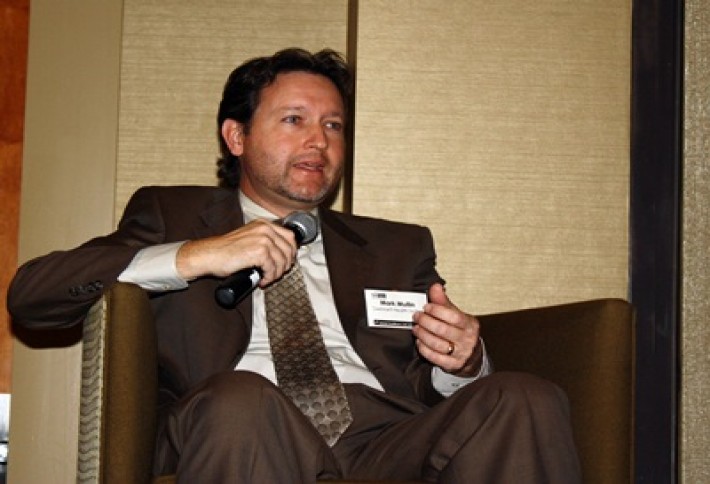 Gwinnett Healths Mark Mullin says his hospital, like many other health systems, continue to push for office expansion outside of main campuses. Mark says Gwinnett has acquired former retail centers at attractive prices to help move services off campus. Plus, doing so allows Gwinnett to expand critical care facilities within the hospital itself. That said, the consumers behavior will need to change in the long run, dissuading patients to run to ER instead of primary care centers.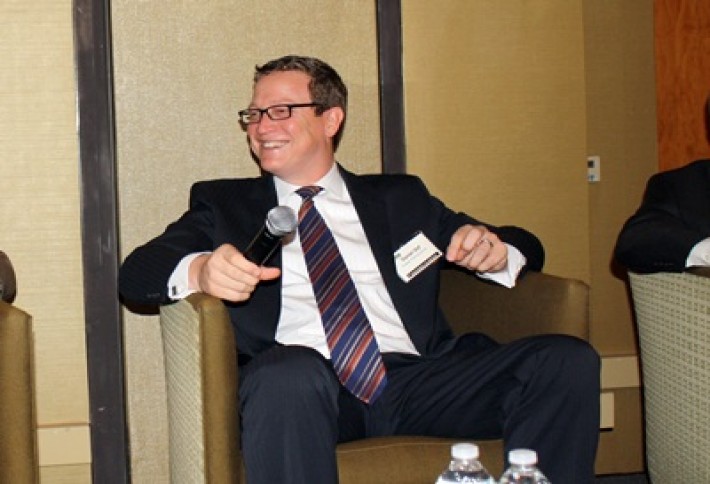 Kaisers Dan Styf says withmore people in control of choosing their healthcare providers based on price, and more than 500,000 people coming to Georgias healthcare rolls, we could be risking a Lady Gaga situation: In 2011, the artist offered her album on Amazon.com for 99 cents and blew up Amazon.com for an hour... Our focus needs to be on the pipes, Dan says. For Kaiser, those pipes are the medical hubs it's creating in such places like Gwinnett and Jonesboro that are creating 24-hour medical centers with everything but ICU.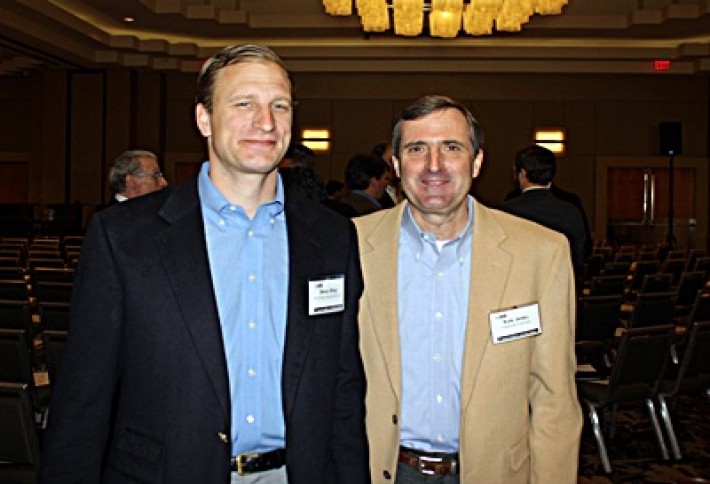 We found Kim King Associates Beau King and Parkside Partners Kyle Jenks during the schmooze portion. Kyle tells us Parkside hopes to break ground by December on the second phase of its 2061 Peachtree MOB, which will add 60k SF to the 50k SF MOB scheduled to open in two weeks, anchored by Georgia Hand, Shoulder & Elbow (with Knees and Toes as sub-tenant). Kyle says hes still actively pre-leasing the second phase. And, in fact, hes tapped Beau to manage the property.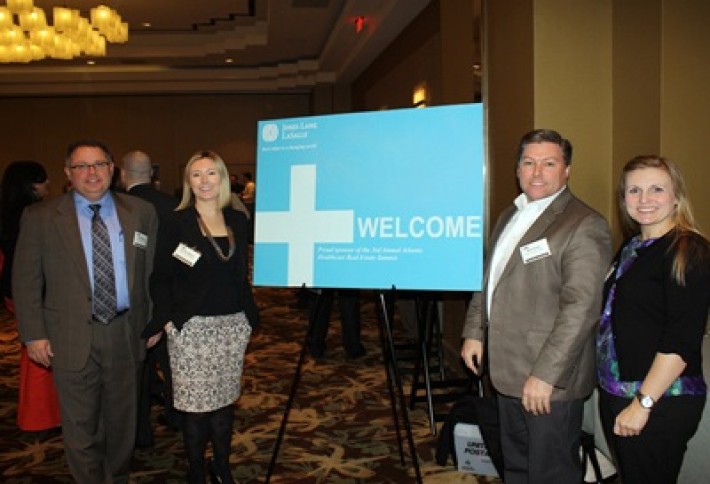 We also chatted with JLL's John Healy (our super moderator this morning), Cecile Blanco, Rob Gross, and Jennifer Jenkins. Rob says JLL is handling the project management for a planned 70k SF addition to Kaisers Southwood CMC campus that should deliver next year.