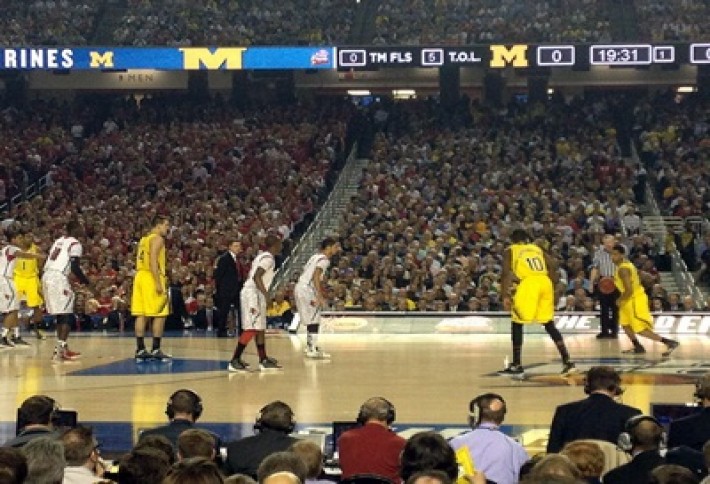 We asked for it, you came through. We have even more Spring Break pictures--starting with a shot of the Final Four Championship Game (Louisville vs Michigan) taken by Joel & Granots Alan Joel. Alan won exclusive seats at the Braden Fellman Groups broker luncheon last week at Wagon Works BBQ. (The only raffle we ever won was a crockpot.)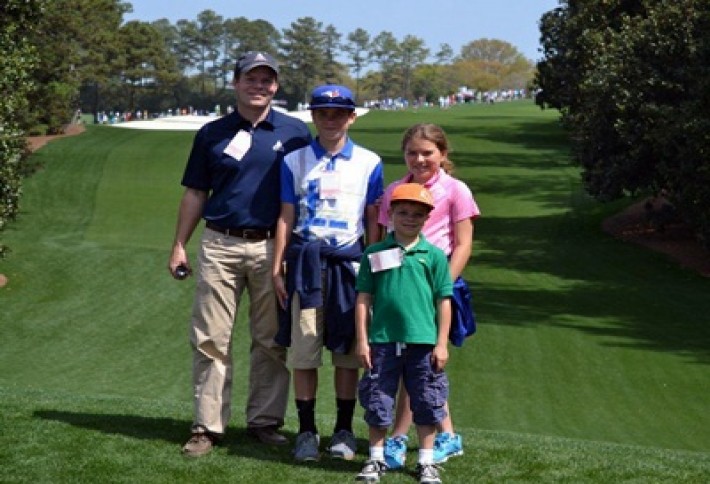 Cross Border Investments Rob Aldrich spent this week at Augusta National. Here he is on the 18thfairway named Holly with his kids, Nolan (12), Katie (10) and Rickie Jr James (8). Augusta National is the happiest place on earth, Rob tells us. Folks are nicer than Disney, if that is possible, and not a weed in sight. It is so unreal. I want to go there when I die.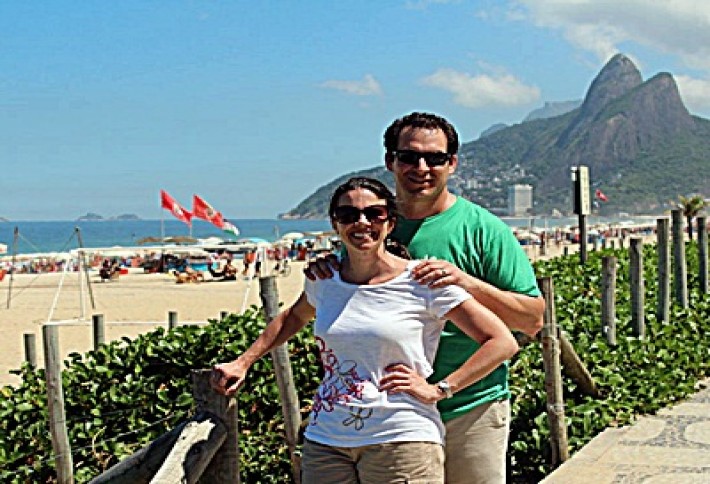 Pollock Commercials Jeff Pollock spent last week at Ipanema Beach in Rio de Janeiro with his wife Libby. The couple celebrated their 10thanniversary on this trip to Brazil.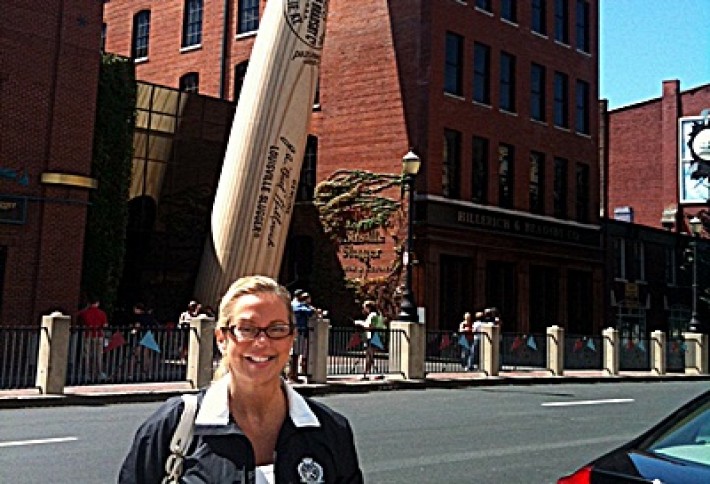 Beacon Management Services Lisa Simmons Weibel spent her Spring Break in Louisville, where she toured the Louisville Slugger museum. She saw bats used by Ty Cobb and Babe Ruth.(We'll let you guess which one had mustard and hot dog grease on it.) And, of course, there is an 80-foot tall bat outside. Thats pretty cool, she says.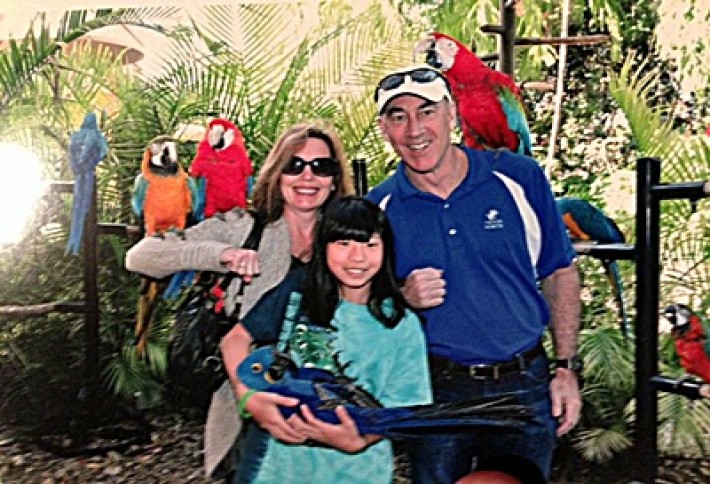 Welcome to the jungle, Newmark Grubb Knight Franks Dave Watson. They got fun and games. Dave and his wife Judy and daughter Jacy journeyed to the heart of Miami, specifically to Jungle Island.
It's OK for men to cry--don't you think? Tell jarred@bisnow.com.