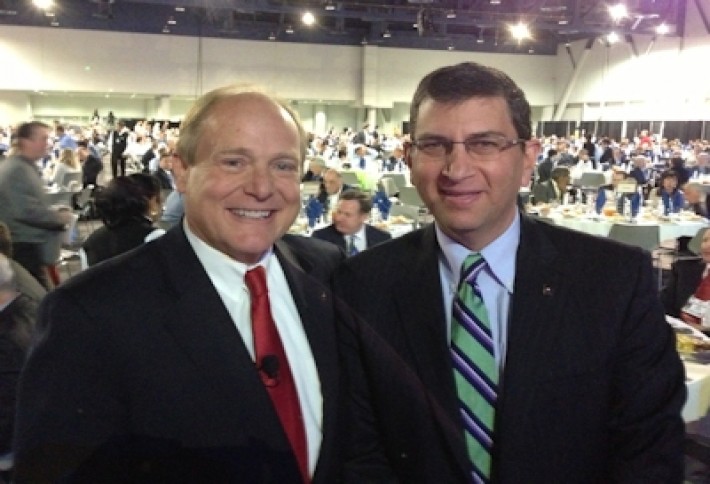 With 1,500 atyesterday'sseated luncheon as the backdrop, we snapped ICSC presidentMichael Kerchevaland outgoing chairmanBrad Hutensky(CEO of Hutensky Capital Partners of Hartford, Conn., a fund that invests in underperforming retail through loans, purchases, and JVs). Check out this Friday's National issue for our chat with new ICSC chairmanDavid LaRue,CEO of Forest City Enterprises.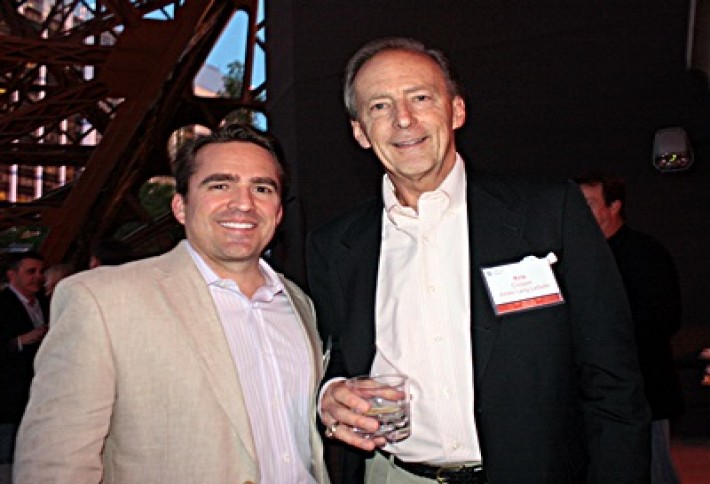 JLL'sKris Cooper--the firms retail investment sales guru out of Atlanta--gave us a little bit of scoop at the firm's Chateau party Monday night in Vegas. Kris (on right, with Trimont Real Estate Advisors Robert Brasfield) just brought four regional malls to market, including Lake Square Mall in Orlando and Cadillac Fairviews Cascade Mall in Seattle. Overall, Kris says investors have found favor again for malls, a retail property type that was largely overlooked during the Great Recession.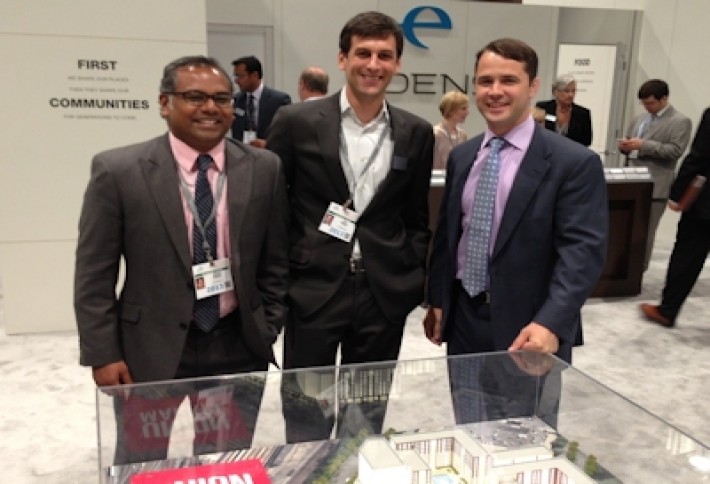 At the Edens booth, we snapped key development leadersSenthil Sankaran, Jeff Kaufman, andTom Kiler. The 50-year-old company has$4B billionin assets, including 111 grocery-anchored centers, and likes to think of its mission as creating "communitygathering spots." In DC, it recently unveiled theMosaic Districtin Merrifield and is well known for landmarks like Burlington's Middle Commons (near Boston) and Atlanta'sMerchants Walkin Marietta. It was started 50 years ago byJoe Edensand--in case you oldsters or formalists were wondering--officially dropped the "Avant" in its name two years ago, since is was almost universally referred to the way it is now.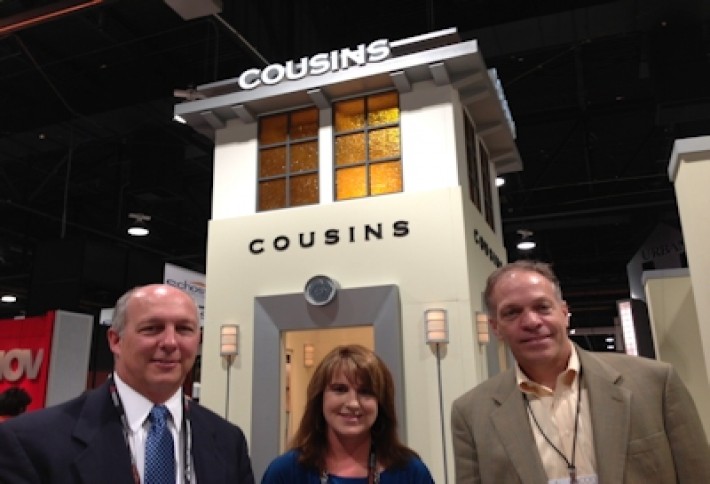 The Cousins Properties crew: They've developed 20M SF of retail, including the "Avenue" lifestyle centers throughout the Southeast, including The Avenue East Cobb and The Avenue West Cobb in Marietta, as well as The Avenue Peachtree City in--you guessed it--Peachtree City.