News
CRE's Night To Feel Like A Million Bucks
Like a good neighbor, State Farm gets you top honor at this years Atlanta Commercial Board of Realtors Million Dollar Club Awards at the Ritz-Carlton in Buckhead. (What, you thought returning your shovel was the best a neighbor could do?)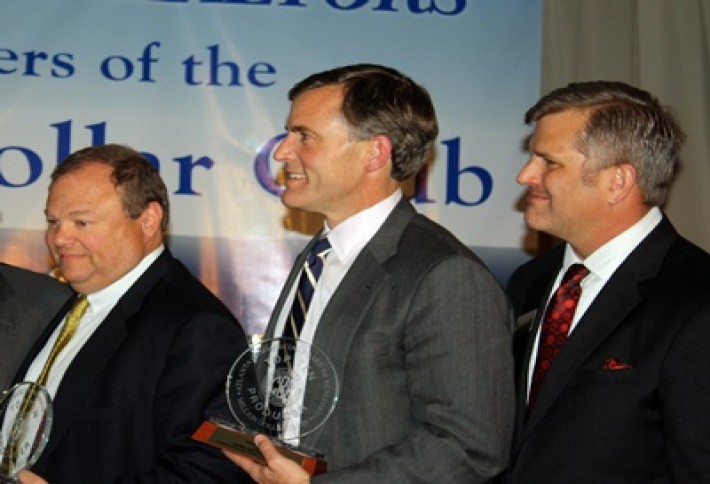 The Dynamic Duo: CBREs John Shlesinger and Sam Holmes (with JLL's Gregg Metcalf)once again took the coveted Million Dollar Club award for office tenant rep. They produced $104M in deals, including State Farm in Dunwoody. Other top category winners included:



SRS Real Estate Partners Ray Uttenhove (more than $45M produced) for retail.


Batson-Cook Realtys Norm Richie ($67M produced) in the land category.


Prologis Brian Cardoza ($107M) in the industrial landlord category.


CBREs Tony Kepano ($135M) in the industrial tenant category.


CBREs Richard Nash($66M) in the office landlord category.


JLLs Derrick Bloom and David Gutting(more than $500M produced) in investment sales.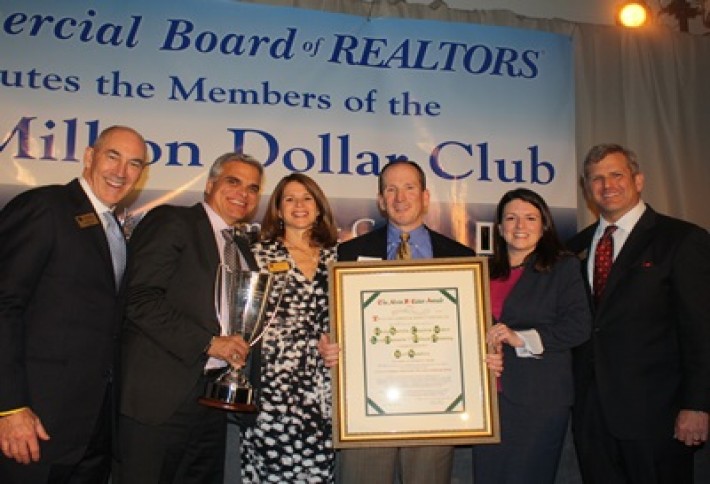 The State Farm effect also reached the Alvin B. Cates award. The winners got it for the huge insurance company deal at 64 and 66 Perimeter Center east and Electas HQ to The Terraces. Here's Newmark Grubb Knight Franks Bert Sanders and Cushman & Wakefields Caroline Nolen, Andy Sumlin and Aileen Almassy (Lisa Dunavin also won but isn't pictured). Also making it into the shot: NGKF's Dave Watson,left, and JLL's Gregg Metcalf.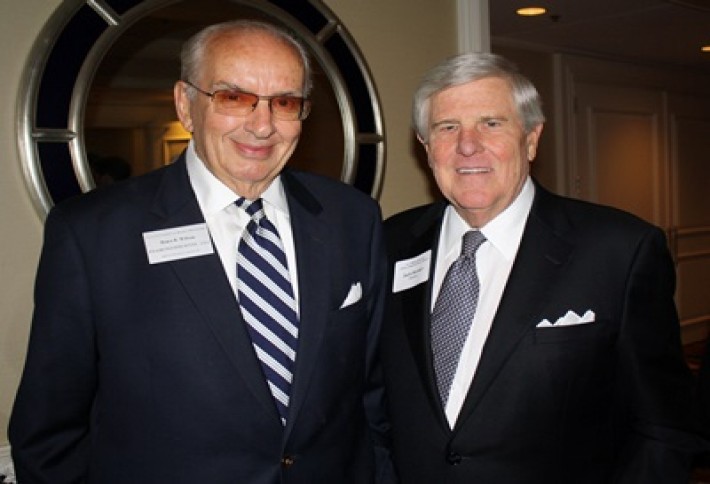 Two Atlanta CRE legends, Wilson Hull and Neals Bruce Wilson (who earned the Diamond Phoenix Award for 45 years in the Million Dollar Club) and Rookers CEO John Rooker. We asked John whether hed go spec in todays industrial market, and he said: We may have one under way right now. He declined to elaborate, other than to say theres real opportunity to develop a smaller building--around 200k SF.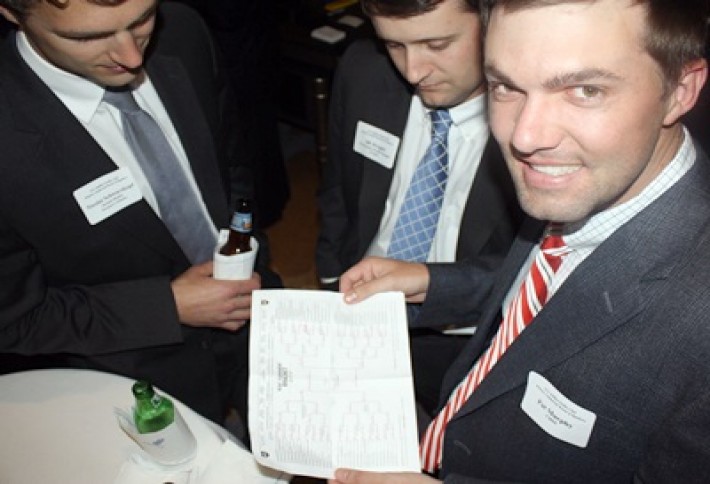 We nearly lost life and limb to bring you this intel: This is the NCAA bracket of CBREs Ryan Blackburn. He's swapping notes with Stream Realtys Nicolai Schwarzkopf and Newmark Grubb Knight Franks JR Wright. His pick: Louisville.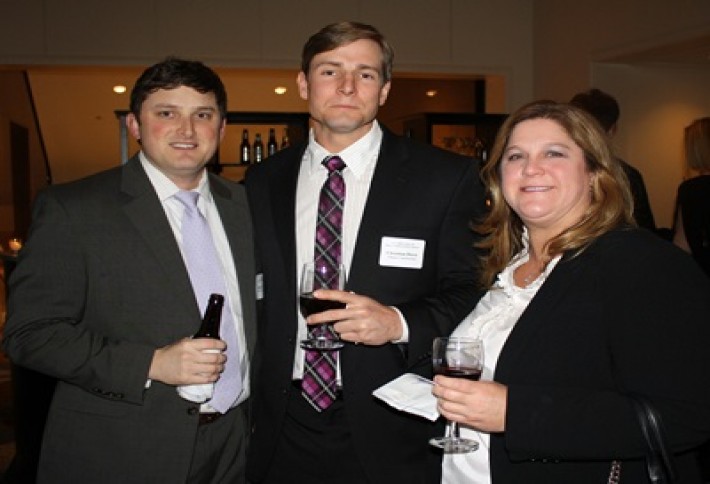 HITT Contractings Shaw Overstreet, Choate Constructions Christian Davis (just hired as a pre-construction manager), and JLLs Amy Sessions. Shaw tells us HITT is completing the interior renovations of Morris Manning & Martins office on its renewal at Atlanta Financial Center. He says interior work looks strong in Q3 and Q4.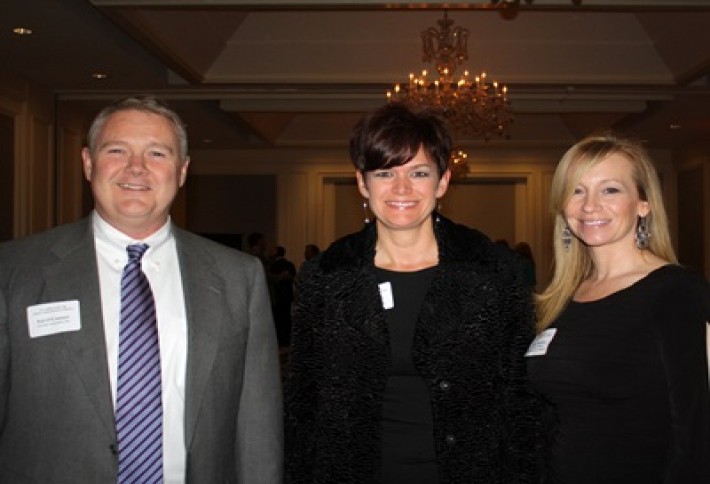 Lavista Associates Ed OConnor and Wheeler/Brands Lara Bargar (hitting the Million Dollar Club this year with $14M in production) and Shea Bierster. Wheeler/Brand recently secured discount grocer Aldi in the former Ace Hardware space at North Bridges Shopping Center in Johns Creek. Hopefully they left some hardware behind to help reach the upper shelf kumquats.
Of course you subscribe to Bisnow because, while it's free it feels like it's worth a million bucks. Contact Jarred@Bisnow.com with story ideas.