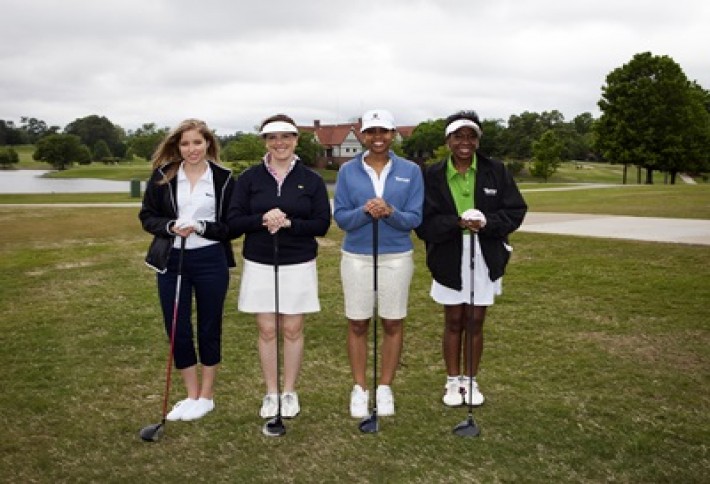 Turner Construction brought out its scratch team for the CREW golf event last week. Here is Angela Rogers, Jennifer Henderson, Kym Mapp, and Theresa Schroeder hitting the links at East Lake Golf Club. Unfortunately, the Turner teamdidn'tmake the top three: The winner was HESM & As foursome of Stan Everett, Tim Gilbert, Jim Chamberlain, and Ron Kirkpatrick.
CREWs Karrie Westphal, Corey Bethke, Melissa Hall, Cheryl Strickland, Christy Lowell, Cynthia Alexander, Chris Smith,and Jenai Taylor celebrating their final fundraising tally for the tourney: $10k, split between CREW and Atlanta Womens Foundation.
We're striving to put out more hits for our readers than Richard Marx's entire discography. Send your news to Jarred@Bisnow.com.