News
Atlanta Office Heats Up
Chubb Insurance. Koch Industries. RSUI. Coca-Cola. Fiserv. These are all the big deals that are making Atlantas office sector as strong as it's been since before the Great Recession. (People follow the celebrities; otherwise TMZ wouldn't be in business.)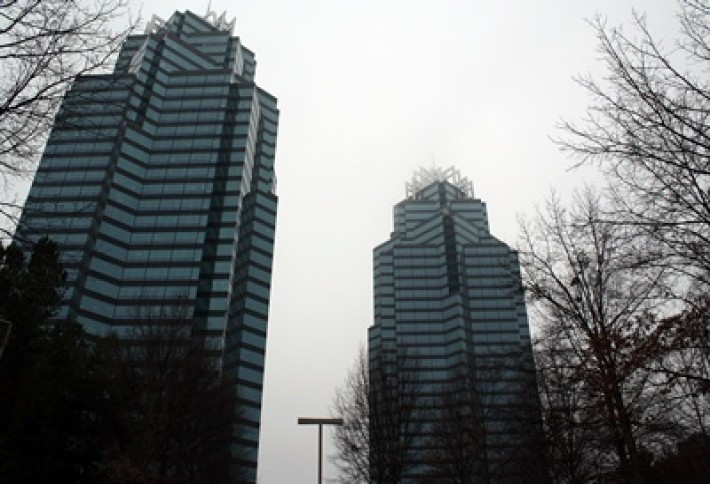 Nearly 140k SF of office spacewas absorbed, with deals like MiMedx (80k SF at 1775 West Oak Commons Court) and Willis Insurances 51k SF lease at Concourse Corporate Center (above), according to Cushman & Wakefield. As a JLL report also notes, its the activity coming that has office pundits feeling rosy, including 1M SF committed in various Central Perimeter buildings by State Farm. We saw great absorption during 2012, and the pipeline of activity has actually picked up over the past six months, says JLLs Adam Viente. He adds that the professional service sector has shown robust job growth as well. That's propelling not only big office users, but even bread-and-butter corporate space users to seek more SF. Among the bigger deals still floating in the market:



Chubb has an LOI with 3630 Peachtree for 40k SF.


RSU is out for 133k SF in Buckhead and Midtown.


Koch Industries is seeking 75k SF Downtown.


CH2M Hill is out in the Central Perimeter for some 90k SF.


And med device maker Molnycke is eyeing space in Johns Creek for upwards of 45k SF.