Daniel Thomas
Vice Chair & Chief Lending Officer - Bank of the Ozarks
Carlos Vaz
Co-Founder & CEO - Conti Organization
Michael Lynd Jr.
President & CEO - LYND
Frank Marro
CEO - Drever Capital Management
Cliff Booth
President & CEO - Westmount Realty Capital
Ricardo Rivas
Principal & CIO - Allied-Orion Group
Brad Taylor
Regional Managing Partner - Central - JPI
Emily Watson
SVP - Western Division - Berkshire Communities
Mark Culwell
Managing Director - Multifamily - Transwestern
Joel Behrens
Principal - High Street Residential
Kimberly Radaker
Managing Principal - The Exponential Property Group of Companies
Ryan Wehner
President - Wehner Multifamily
Chris Bartlett
VP Finance - The Milestone Group
Dan Markson
SVP - NRP Group
Stacy Hunt
Executive Director - Greystar
Charlie Williams
SVP - Keybank
Alex Inman
Managing Director - Walker & Dunlop
John Koeijmans
Senior Managing Director - Berkadia
Anthony Tarter
Principal - PGIM Real Estate Finance
Jeff Adler
VP of Yardi Matrix - Yardi
Colin Cross
Director - Hunt Mortgage Group
Andrew Smith
Regional Director / Principal - Jordan & Skala Engineers
David Wolf
President - Coldwell Banker Residential
Robert Elliott
Co-Founder/Partner - Stillwater Capital
Brian Haulotte
Vice President, Preconstruction - JE Dunn
Chase Hill
Development Manager - Argyle Residential
Joe Terrell
Regional Market Expert - CoStar Group
Erik Earnshaw
Partner - BGO Architects
Jonathan Krebbs
Executive Director of Multifamily Investment Sales - SVN | Investment Sales Group
Scott Lamontagne
Managing Director - JLL
J.J. Williams
Regional Vice President, South Central - Prescient
Drew Kile
Senior Director - IPA Texas
Will Hodges
President - Cadence McShane Construction Company, LLC
Colin Whittier
Director, Commercial Real Estate, Agency Lending - SunTrust Bank
Breakfast, Networking & Registration

Welcome to Bisnow's Big South Multifamily Conference!

Creating Communities:
• Emily Watson, Berkshire Communities
• Frank Marro, Drever Capital Management
• Stacy Hunt, Greystar
• David Wolf, Coldwell Banker Residential
Moderator: Will Hodges, Cadence McShane


The Apartment Development of Tomorrow
• David Demarest, Architecture Demarest
• David Holland, Provident Realty Advisors
• Andy Smith, Jordan & Skala Engineers
• John Koeijmans, Berkadia
Moderator: Erik Earnshaw, BGO Architects


Investment Cycle Update:
• Jeff Adler, Yardi
• Alex Inman, Walker & Dunlop
• Ricardo Rivas, Allied-Orion Group
• Cliff Booth, Westmout Realty
Moderator: Scott Lamontagne, JLL


Lunch


State of Finance:
• Daniel Thomas, Bank of the Ozarks
• Colin Cross, Hunt Mortgage Group
• Charlie Williams, KeyBank
• Anthony Tarter, PGIM
Moderator: Colin Whittier, SunTrust Bank


New Construction Trends:
• Mike Lynd, LYND
• Robert Elliott, Stillwater Capital
• Brian Haulotte, JE Dunn
• Chase Hill, Argyle Residential
Moderator: JJ Williams, Prescient


Networking Snack Break


Value-Add Opportunities in Class B/C:
• Carlos Vaz, Conti Organization
• Kim Radaker, Exponential Property Group
• Ryan Wehner, Wehner Multifamily
• Chris Bartlett, The Milestone Group
Moderator: Jon Krebbs, SVN Investments


Emerging Markets:
• Brad Taylor, JPI
• Joel Behrens, High Street Residential
• Mark Culwell, Transwestern
• Travis Sheffield, NRP Group
Moderator: Drew Kile, IPA


Cocktails & Networking



Bisnow is excited to announce our second annual Multifamily Conference in the South! The region's top multifamily executives will join us for an all-day conference to discuss the hottest trends in the industry. Our panels will cover a wide range of topics including affordable housing, an investment cycle update, the state of lending, the impact of millennial growth, and an executive outlook. As always, there will be plenty of networking time to catch up with friends and colleagues from across the region, concluding with an exclusive cocktail hour. Share your comments, post your photos and ask questions using #BisnowBMAC on Twitter and Instagram, and follow us at @BisnowMF on Twitter for more local news.
WHY SPONSOR
Bisnow events are known for facilitating deal-making with lots of networking opportunities. Whether you are an owner, developer, manager, broker, lender, supplier, or consultant, your company is a crucial part of the national multifamily market. Bisnow offers many opportunities for you to build good will and raise your company's profile in this ever-changing industry. You'll connect with existing and potential customers, partners, distributors, investors and vendors, and have the opportunity to showcase your products and services in front of a large and relevant audience.
OPPORTUNITIES
Title Sponsorship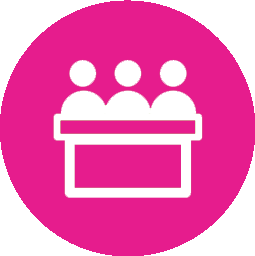 Whole Panel Sponsorship
Panelist Sponsorship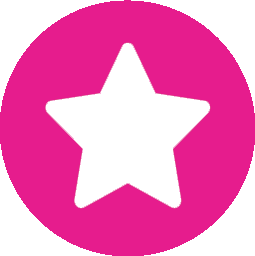 Branding Sponsorship
Commercial Sponsorship
BRANDING ADD-ONS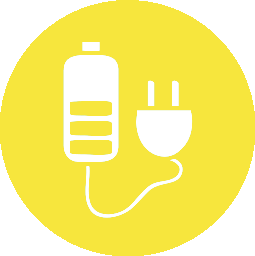 Charging Stations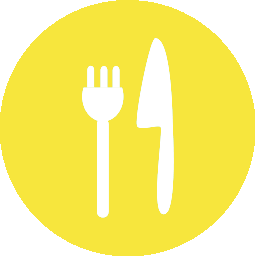 Sponsoring a Meal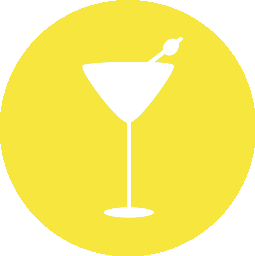 Event Cocktail Sponsorship
Venue
The Westin Galleria Dallas
13340 Dallas Parkway
Dallas, TX 75240

Ballroom: San Antonio Ballroom, 4th Floor

Attendees can save 20% by booking rooms ONLINE HERE
TBD
399
SINGLE
REGISTRATION