News
15 Things You Need to Know This Morning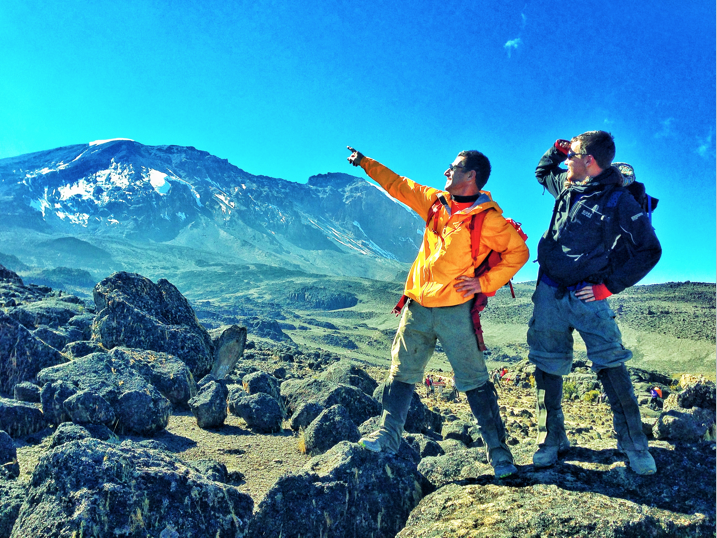 What You Don't Know About Len Forkas
Title: President, Milestone Communications
Photo: Mount Kilimanjaro, with son Matt, cancer survivor.
Company: Based in Reston; 12 employees; builds and owns wireless cell towers (vertical real estate) in DC metro. Partner with schools, local governments, and power companies, and shares rental revenue paid by wireless companies occupying tower in exchange for ground lease with landowner.
Size: Over 100 projects with market valuation of $80M and growing to reach $200M asset base by 2018.
2015 plans: Expand to Carolinas.
Grew up: Cleveland.
Current home: Vienna.
Why DC: Landscape architect job.
Daily habit: Up at 4:45 AM to trail run, bike ride, or core/weights.
Motto: Sometimes the worse things that happen to you end up becoming the best things. (From Dad.)
Favorite movie: Spiderman 2 – "My kids were extras in the movie."
Favorite restaurant: Capital Grille, Tysons.
Favorite band/song: One Republic – Counting Stars.
Favorite vacation spot: Casa de Campo, Dominican Republic.
Guilty pleasure: Any form of dessert.
Passion: 9-year-old-son Matt was diagnosed with leukemia in 2002 and couldn't return to school. Connected him to school with webcams in classroom and home. Grew into a charity called Hopecam, which annually connects over 300 children with cancer in over 34 states to their schools.
Family: Married 30 years; son (22), daughter (17); and two Cockapoos.
Hobbies: Ultra distance endurance racing (cycling, mountain biking, and trail running up to 100 miles), snowboarding, and scuba diving.
Startling fact: Bike raced 3,000 miles across US in 11 days and raised $350k for Hopecam.
15 OTHER THINGS YOU NEED TO KNOW THIS MORNING