News
15 Things You Need to Know This Morning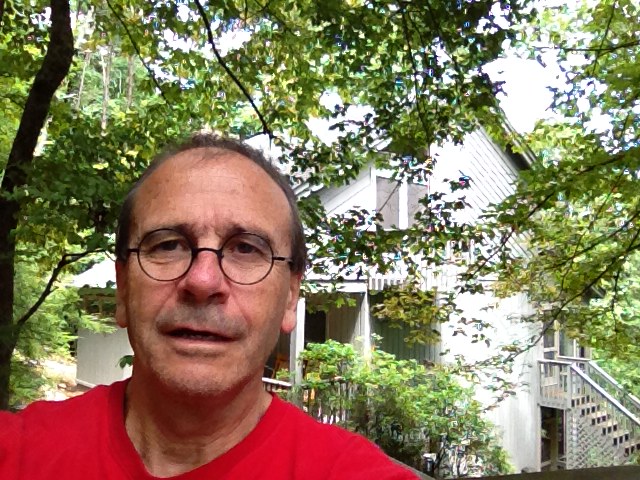 What You Don't Know About David Kitchens
Photo taken
: House in North Georgia Mountains, Sautee Nacoochee Valley.
Title
: Principal, Cooper Carry.
What that means
: Opened DC office in '85, developed firm's Main Street mixed-use design philosophy, and now direct firm's national urban focus.
Company
: Architecture, interior design, planning, landscape architecture, environmental graphics, and sustainability.
Memorable project
: Bethesda Row. Learned all about urban street retail and design of populator (residential, office, and hotel) uses above street. 800 and 900 North Glebe is close second.
Hometown
: Atlanta.
School
: Georgia Institute of Technology.
First job
: Residential construction laborer for father, a residential builder in Atlanta.
Job in another life
: Singer/songwriter.
Person (living or dead) to meet
: Jesus (because he's not dead). "Got a lot of questions to ask that boy."
Greatest fear
: Retirement.
Daily habit
: Bike riding.
Favorite music group/song
: Paul Simon - Sound of Silence.
Favorite book
: Bible.
Favorite movie
: 12 Years a Slave (2013).
Favorite vacation
: North Georgia mountain house designed with Dad and built during architecture grad school in '76.
Favorite restaurant
: No favorite but love eating farm-to-table.
Bucket list
: Riding one leg of the Tour de France.
Family facts
: Married to Judy; four kids; two kids-in-law.
Hobbies
: Road cycling.
Startling fact
: Did not look forward to moving to DC from Atlanta. (Came to open DC office for Cooper Carry.) "Being raised a southern boy, with all my family there, why would I want to leave?"
15 OTHER THINGS YOU NEED TO KNOW THIS MORNING