News
This Morning in NoMa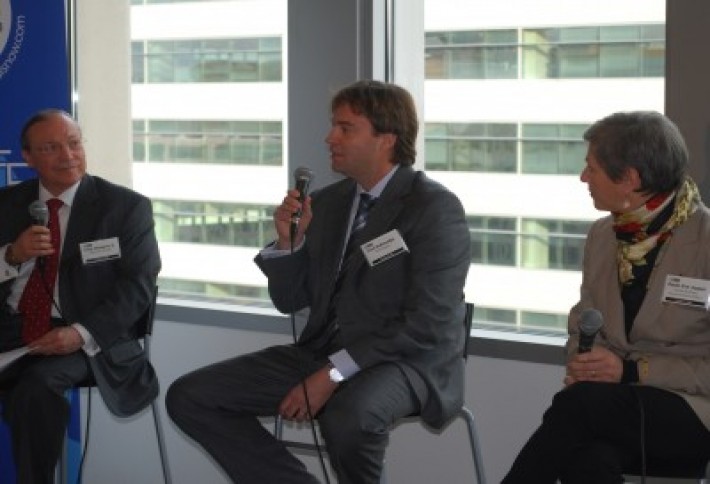 Over 500 joined us at Brookfield's 77 K St for our Future of NoMa event this morning, where attendees heard MRP founding principal Fred Rothmeijer (flanked by moderator Chip Glasgow of Holland & Knight and NoMa BID president Robin-Eve Jasper) say that NoMa is ahead of fellow emerging submarket Southeast in locking in office tenants, thanks to a wave of GSA moves to the neighborhood in recent years.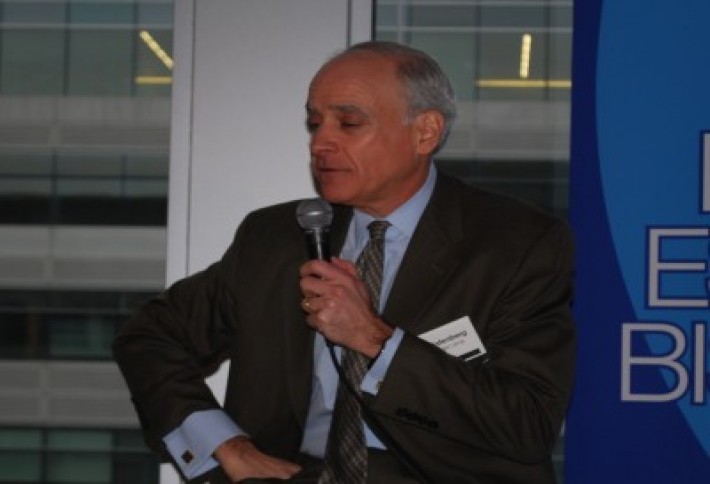 StonebridgeCarras principal Doug Firstenberg, developer of the neighborhood's Constitution Square and long NoMa backer, says that the arrival of Harris Teeter in late 2010 made a difference andthat grocery stores are often "the foundation for a neighborhood." Doug adds that NoMa's succeeded in attracting "feet on the street" (office workers), but now must shift its focus to luring in "heads in beds"--residents. (We snapped Doug with his eyes closed to demonstrate best bed practices.)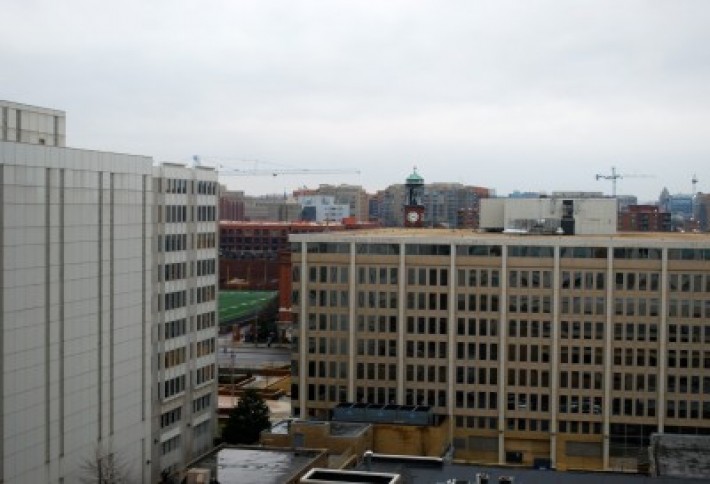 77 K offered a great look at the burgeoning NoMa landscape and views of neighborhood landmarks like Gonzaga High (in between the two office buildings).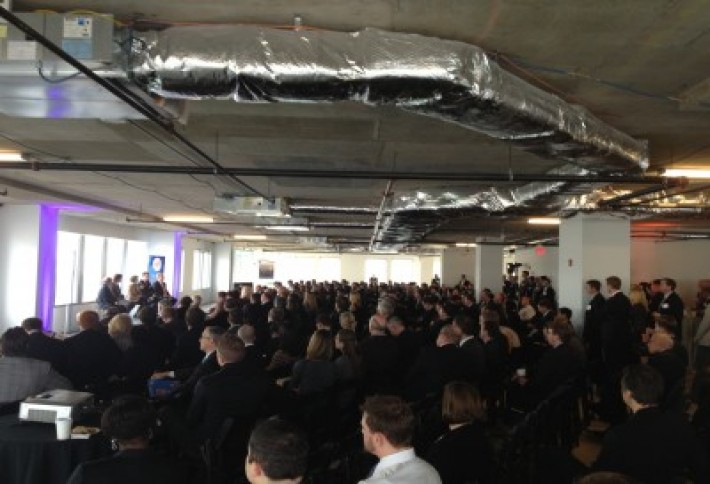 Thanks again to the standing-room only crowd that came out this morning, and stay tuned for more coverage of the event tomorrow.