Sequestration may have depressed real estate, but not the cummerbund market (and even the ultra specialized red tie niche, see below). Leave it to the glitzy DCBIA 29th annual achievement awards last night at the Washington Hilton to show us how it's done.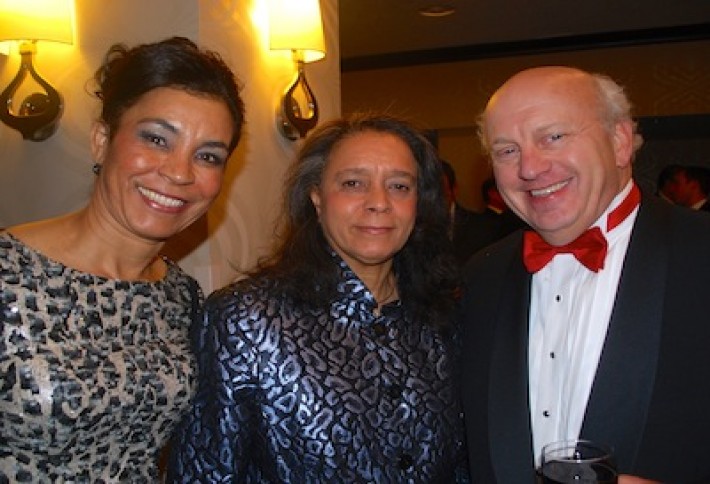 Fort Lincoln Realty prez Michele Hagans (flanked by developer Pamela Bundy Foster and superlawyer Richard Luchs) was one of the night's four honorees, recognized for her work not only in the industry but also her commitment to community and civic organizations. Richard's colleague from Greenstein DeLorme & Luchs, Abe Greenstein, took home the special recognition award.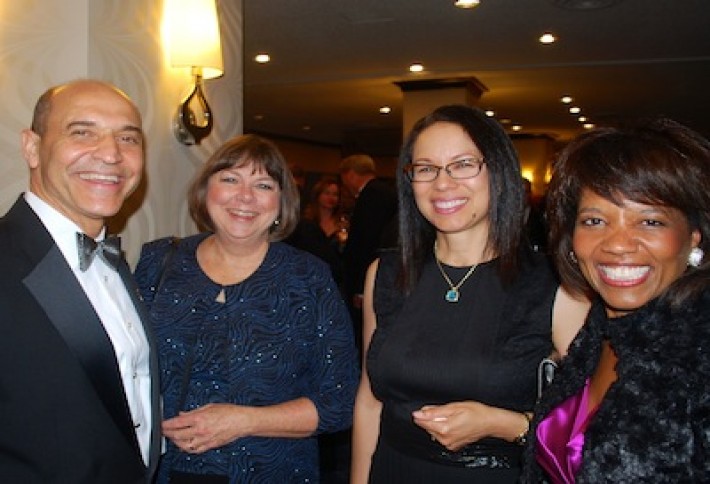 Here's another of the night's award winners, deputy mayor for economic development Victor Hoskins, snapped with Arent Fox's Ellen McCarthy, wife and Gensler co-chief Diane Hoskins, and Desa Sealy.Downtown DC BID'sRichard Bradley took home the final award. DCBIA prez Ernie Jarvis of First Potomac told us there was a record number of attendees (over 900) and--always the city's biggest cheerleader--says "there's no better place to be than DC."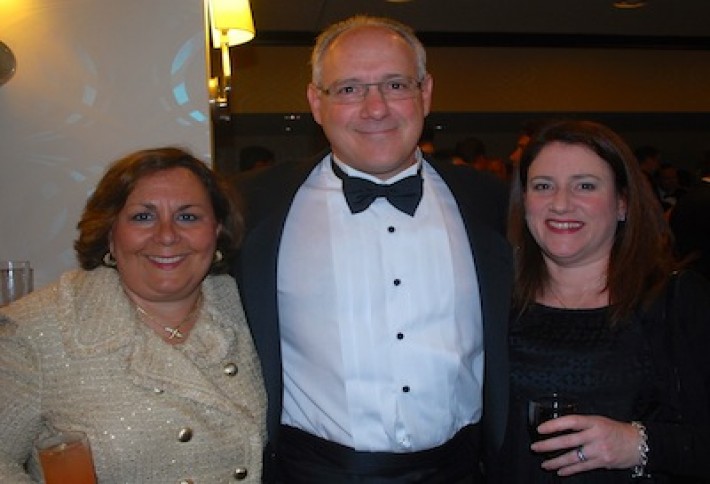 Roadside Development's Richard Lake (flanked by Holland & Knight aces Janis Schiff and Tara Scanlon) says there could be some announcements soon on restaurants and cafes for his firm's City Market at O, while Janis and Tara tell us their hands are full with work on CityCenter, The Wharf, and Monroe Street Market.
Froehling & Robertson'sShambi McGill (flanked by HITT's Derek Gallardo and OPX's Kamran Riazi)had quite the day: She was up early for theBisnow DC Mid-Year Multifamily Summit at the Willard, then hoofed it up to Baltimore for another event before heading all the way back to DC for the awards dinner. We're proud to have been part of the journey, Shambi.