News
Shovel-Ready in Otay Mesa
Murphy's new law: Build 3.2M SF.Murphy Development,which recently launched Brown Field Technology Park in Otay Mesa, has big plans for the area.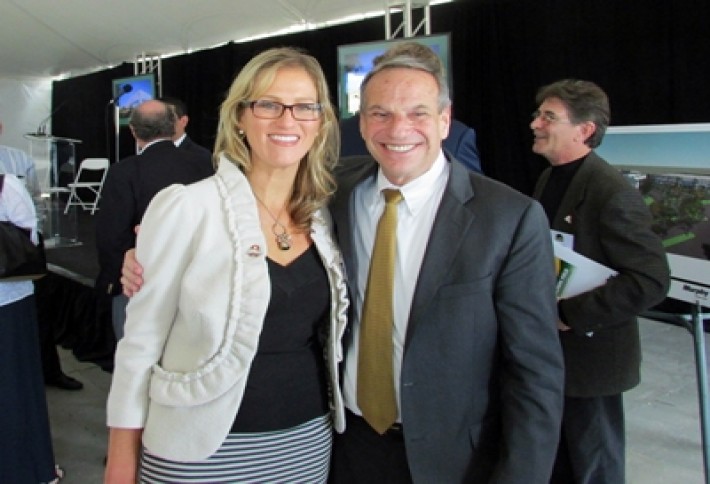 The 50-acre, master-planned complex is fully entitled and ready to begin construction of build-to-suit corporate, industrial, tech, and office facilities. The developers, including SVP Kaitlin Murphy, (here with Mayor Bob Filner) tell us the project is one of three locations in the county that can handle users needing more than 500k SF.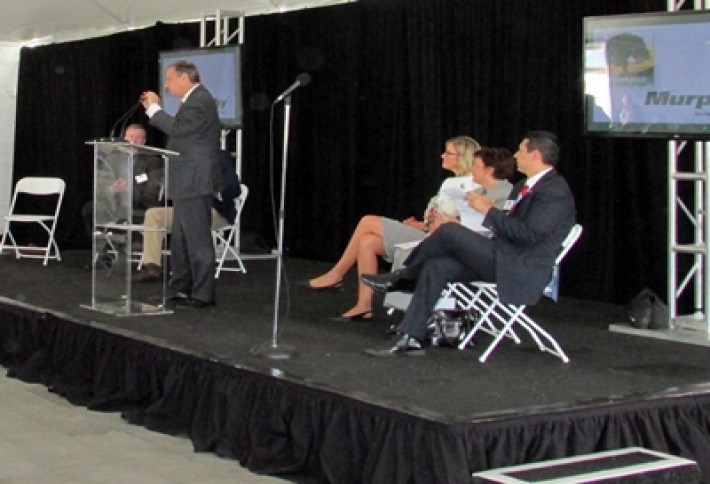 The company unveiled its plans at its event marking the completion of SR-905.Hizzoner talked about the future of Otay Mesa and the importance of cross-border commerce. The technology park straddles the $441M, six-lane freeway linking Interstates 5 and 805 to the Otay Mesa Port of Entry.Kaitlin notes total imports and exports between California and Baja California have more than doubled since 1995, and "98% of this trade is transported by trucks." (The real winners: CB enthusiasts.) A partnership between Caltrans, FHA, and SANDAG built the highway, partially funded by the Recovery Act and the voter-approved Proposition 1B transportation bond.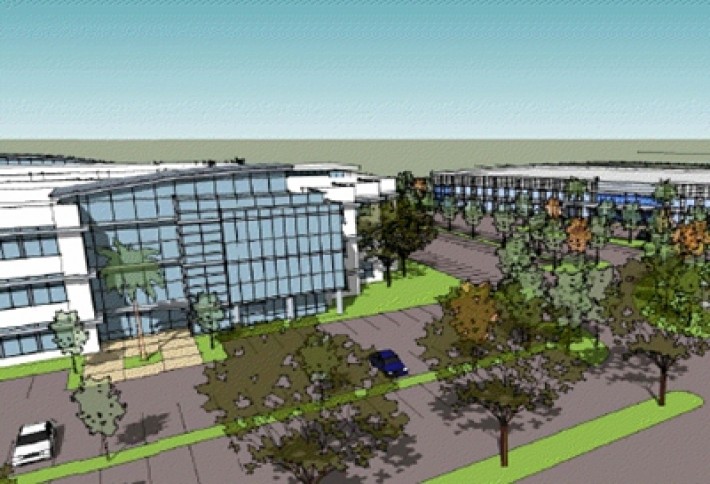 Brown Field Technology Park isadjacent to Brown Field Airport, and the regional airport authority is allowing development of mid-rise office buildings up to six stories on the site. Murphy Development president Michael Murphy pioneered corporate development on Otay Mesa in the mid-'80s with the area's first Class-A facilities: the 80-acre, 1.3M SF San Diego Business Park.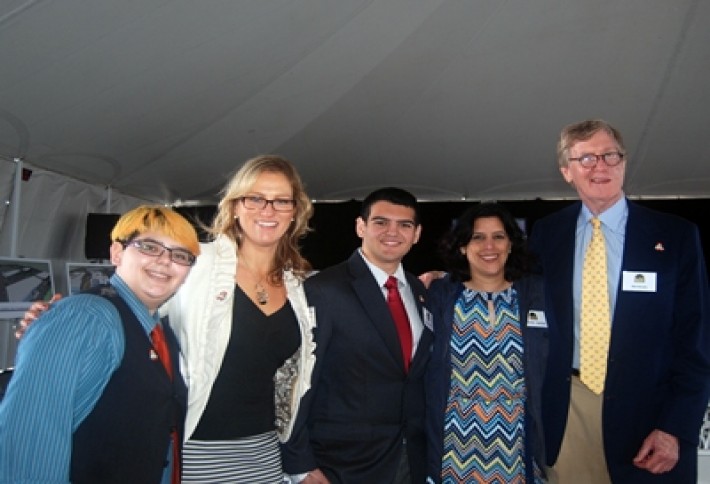 The event was held in memory of Randy Sanchez, the Caltrans project manager who led theearly efforts for SR-905; he was killed in a motorcycle accident on his way to work in 2004. During the ceremony, the Spring Canyon bridge over the new freeway was formally dedicated in his name. Kaitlin and Michael, with members of the Sanchez family above, are spearheading a scholarship fund benefiting the late project manager's children.