News
New York Power Women 2018: Hunton Andrews Kurth Partner Laurie Grasso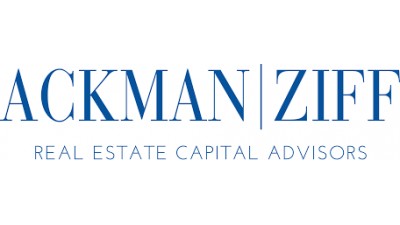 Courtesy of Laurie Grasso
Hunton Andrews Kurth's Laurie Grasso
Bisnow: What keeps you in commercial real estate and what makes you want to come to work each day?
Laurie Grasso: For me, it's simple: I love what I do and I am obsessed with real estate! Fortunately, I am now at a place in my career where I know the deals and participants, and I can make a real impact. I can introduce clients to each other and create a deal, or I can break a stalemate in negotiations because of relationships I have fostered over the years. Also because the real estate market is always evolving, my career has never been stagnant. For example, years ago I was knee deep in development deals, and now I am busy with preferred equity, fund formation and co-GP structures. I think it's really interesting that as the focus of real estate changes over the years, it gives me the opportunity to expand my expertise as I see new trends. It certainly makes for an exciting career that keeps you on your toes and is never boring, which is so fulfilling.
Bisnow: Have you had mentors over your career? Who are they and what influence did they have?
Grasso: Mentors over the years were few and far between, but the few were incredibly instrumental. My first mentor was Patti Perone, my travel volleyball coach, who taught me so much about resilience, teamwork and leadership.
I am often asked how I compete in this industry, and I always think back to my early years of competition and sports. I truly believe it shapes you for a lifetime and considering that I don't really compete in sports anymore, my work provides me with a new competitive outlet, which is trying to build an amazing legal practice and doing excellent and efficient work for our clients.
Once I started working as a lawyer, my early mentor was Carl Schwartz, who is now my partner. Carl literally taught me how to negotiate by unleashing me on transactions and then critiquing my work. Who puts in that time with someone?! It was a remarkable time commitment on his part in the early years that has really come full circle as we have practiced together for 19 years and are currently building and branding a national real estate powerhouse at Hunton. There are also clients that just took the time and energy to work with me as I moved up in the industry, and I am forever indebted — people like the late Ronny Bruckner, Chris Schlank and Nick Bienstock of Savanna, David Lowenfeld of World Wide and Andy Singer and Kathleen McSharry at Singer & Bassuk.
At this point in my career, I am doing what I can to mentor young professionals because I want them to see that you can be a partner at a global law firm with a thriving practice with three kids. It is possible! I have come to realize that sometimes the exact carbon copy of what you want to achieve isn't there for you to see, but there are versions of it, and if you can show those versions to younger women, that can be so helpful to them as they are considering how (and if) they are going to move up in their fields.
Bisnow: What's the one thing you would change about the industry and why?
Grasso: This may seem a little funny considering it's a response to being named a "power woman," but I would like the industry to take more time to highlight its softer side. We're always talking about the largest deal or the biggest development and often showcasing the largest of personalities. I would love the industry to focus more time and attention on its generosity and integrity.