News
New York Power Women 2018: Meridian Investment Sales Senior Executive Managing Director Helen Hwang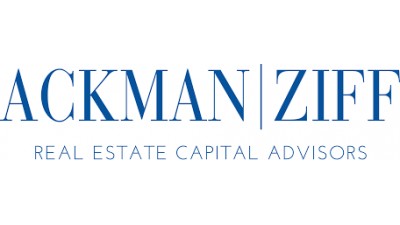 Bisnow: What keeps you in commercial real estate and what makes you want to come back to work each day? 
Hwang: I get bored easily and can't stand routine and repetition, yet I've been in the same industry for my entire career — 16 years at Cushman & Wakefield and now almost three at Meridian. Being on the transaction side of the business is great for someone like me, because there is never a "typical" day. Every deal comes with its own set of challenges and intricacies, and as the deal-maker, you must be creative, persistent and patient.
You have to know when to shut up, when to push and when to listen or wait for a response. We all spend so many hours at work. Most of us spend more time with work colleagues than we do at home with family. Working just to make money was never enough for me. Work has to be fulfilling. Since I began my career in commercial real estate, I have grown professionally, but more importantly, I've experienced life lessons and have grown tremendously personally through this work. Fulfillment and growth are two of the most critical reasons why I come to work each day. Plus, I have a fun team. We are truly a family. We laugh and cry together and keep each other on our toes every day.  
Bisnow: Have you had mentors over your career? Who are they and what influence did they have?  
Hwang: My dad has always been my go-to mentor. When times get tough and I am faced with difficult decisions, I go to him for advice. He never gives me a straight answer, however — he will respond with more questions or random parables in that Mr. Miyagi way, which get me thinking. He helps me search within myself and figure out the answer on my own. He gets me out of my tunnel vision and allows me to see beyond the "now" to get to the core issue at hand. I've also had many great mentors in the industry, of course. Jon Caplan, Scott Latham, Bruce Mosler, Arthur Mirante, Wendy Mosler, Leslie Himmel, etc. They have provided me with tremendous guidance over the years and helped me become who I am today. 
Bisnow: What's the one thing you would change about the industry and why?
Hwang: I would love to change the image of the word "broker." A broker is an intermediary, a deal-maker who makes things happen for their clients. In certain aspects, everyone in the industry is an intermediary.
A GP has to sell the deal to an LP, the LP has to sell to its investors, and so on and so forth.
I advise my clients to make a critical real estate disposition and investment decisions and help them achieve their ultimate outcome. At times, some brokers lose sight of their role and responsibility and resort to doing anything to make money. I see myself as the adviser to my clients and always do the right thing for them. This ideal has served me and my team well over the years. I believe that good morals, passion, hard work and creativity are the very foundations of success.