News
Bisnow's In Good Company
Last week, Bisnow NY reporter Amanda Metcalf joined the titans of commercial real estate media, who just happen to be women, at NYCREW's Women in Media: The Real Scoop celebrating Women's History Month. Above: Ted Moudis' Lucy Carter and Christopher Savoglou, who hosted us; NY Post's Lois Weiss; Amanda; Douglas Elliman's Faith Hope Consolo; Real Estate Forum and GlobeSt's Sule Aygoren; Marcus & Millichap's Karen Dome; Real Estate Weekly's Linda O'Flanagan; and The Wall Street Journal's Constance Mitchell Ford.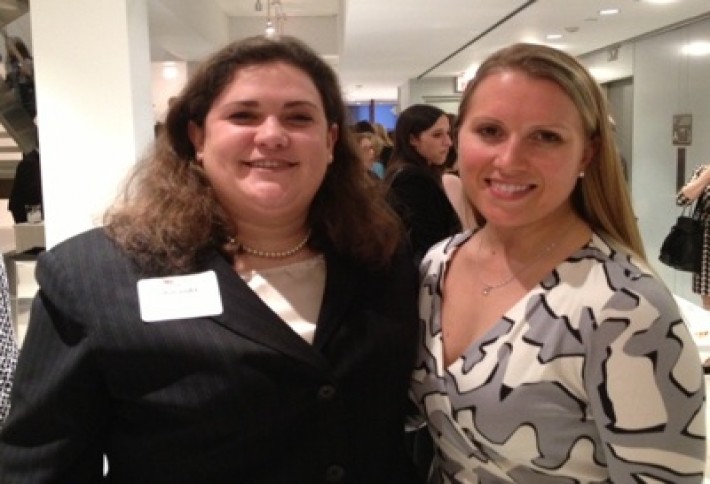 We snapped Amanda and new NYCREW programming board member Erin Beitz, who lives in NYC and heads acquisitions in DC. She and colleagues from California-based, value-add multifamily investor Carmel Partners are buying actively for the company's fourth fund. In DC most recently, the firm bought a failed condo, Chelsea West in Camp Springs, now called Carmel Midtown Square. In New York, it'll top off a 125-unit project at 325 Lex with Time Square Development next month and also owns The Renoir on East 63rd and Electra at 91st and First.
How are you celebrating Women's History Month? Email amanda.metcalf@bisnow.com.