News
What Burgers Say About LA Real Estate
It's never too late to celebrate National Hamburger Month (also known as "May") with some love on a bun. We realized that if you follow the burgers, you might learn a lot about what's in store for LA retail trends. So that's what we did.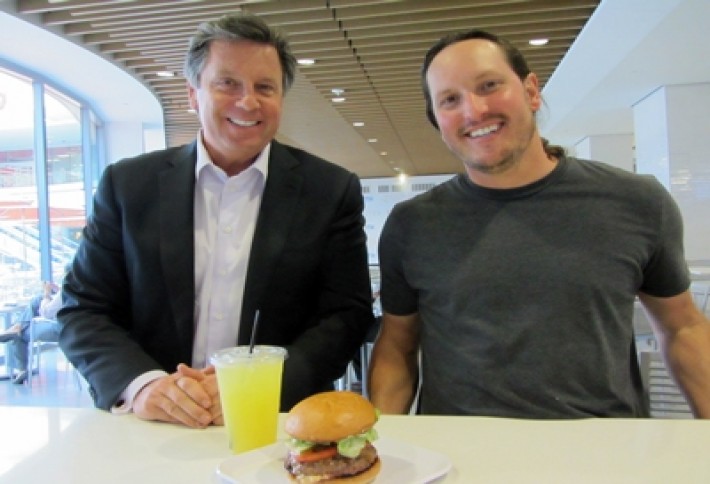 We met Brookfield Office Properties SVP Bert Dezzutti and acclaimed LA chef Paul Shoemaker at Paul's Juicy Lucy counter, which opened this year at FIGat7th in Downtown LA. Travel Channel devotees know a Juicy Lucy is a cheeseburger with the cheese stuffed inside the patty. In re-imagining the retail center (cost: $40M), Brookfield spent considerable time fussing over TASTE, the center's high-end, chef-driven food court. Bert tells us the company wanted something unique where, if you were dropped in here, you'd know you were in LA. (One way to tell is if your burger networks by talking about all the film sets where it's been on the craft services table.)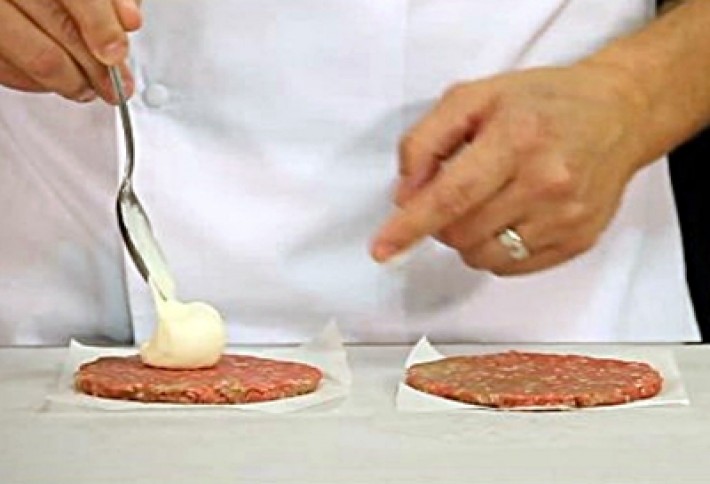 The restaurant uses locally sourced ingredients--Fiscalini cheddar from Modesto, grass-fed beef from Santa Ynez, artisanal buns baked fresh daily, house made remoulade sauce. But Paul says it's the cooking that sets his version of a Juicy Lucy apart, using "equipment that you would see in a high-end restaurant and applying it to burgers." Controlled vapor ovens precook the patties before they're seared tataki-style on a plancha. This ensures not only speed but consistent doneness throughout the patty (like sous vide-ing without the bag). "It allows us to keep all the juice, all the fat, and all the love in the patty."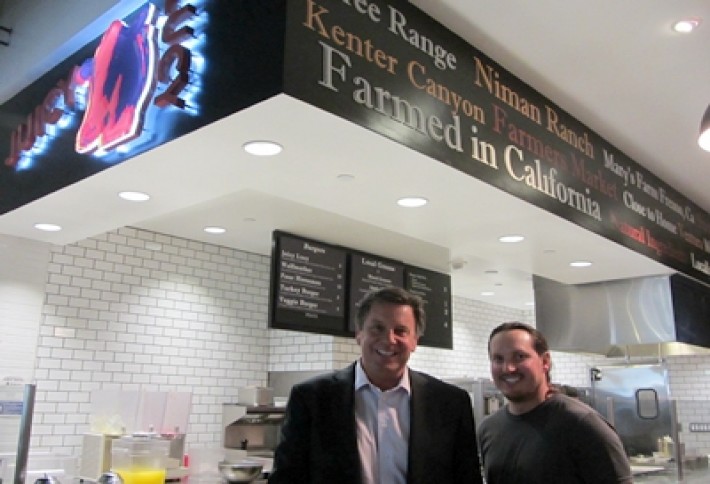 We snapped Bert, Paul, and some of Juicy Lucy's branding. Paul is a Michelin star chef who cut his culinary chops in some of LA's finest restaurants (Providence, the Water Grill, Bastide). He also owned the popular Malibu spot Savory before closing it last year. But burgers are more fun, he notes. Bert calls Juicy Lucy a destination place within TASTE. "There are people who are making Juicy Lucy runs who come here specifically for that burger."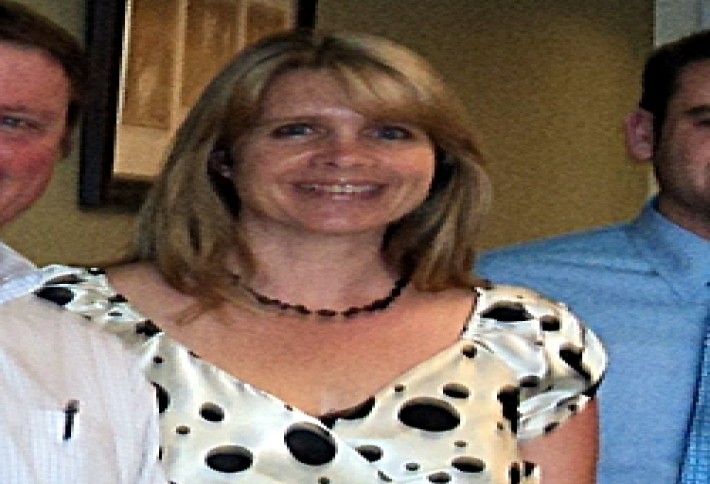 We also chatted with Wilson Commercial SVP Shauna Mattis, who helped bring Five Guys to The Commons at Temeculaa few years ago. At the time, the DC-based chain wasn't well known here (except for the occasional excursion by burger aficionado-in-chief President Obama). Shauna says the franchise-driven chain had a much stronger presence in Chicago three years ago, when the lease was executed. As it happens, the property owner is HQ'd in Chicago, was familiar with the concept, and was excited to bring it to California.The success of Five Guys at the propertygreased the wheels for burrito concept Freebird, and the center is just about to announce a new-to-the-market sandwich shop out of San Diego.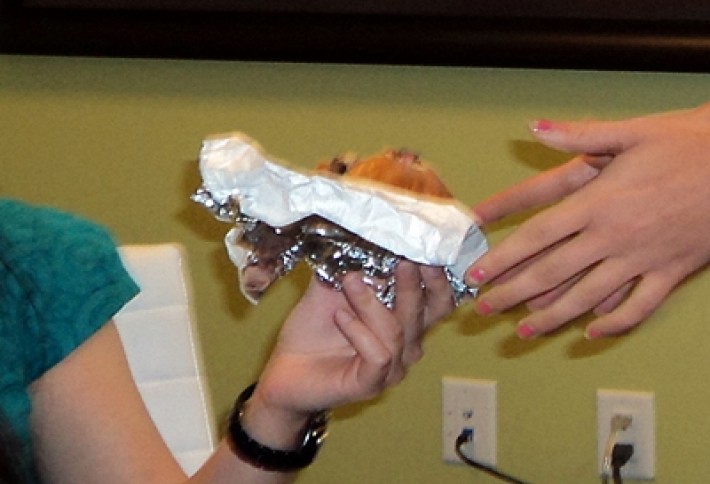 Of course, we can't forget California exports like the popular and growing Umami Burger (above, we snapped some take-out from the Hollywood location a while back). It recently set up a beachhead in Florida and is opening its first New York location this spring. Sbe (of Sam Nazarian fame) has a 50% stake in the company. Other locally based chains in expansion mode: Fatburger, the Counter, The Habit, and the seemingly ubiquitous In-N-Out. Go animal style!