News
First Glimpse of New Jackson Square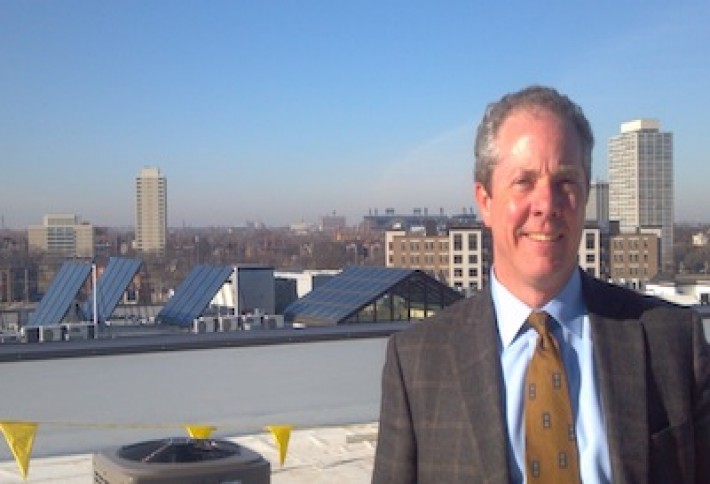 The first building in the $250M Jackson Square redevelopment project--the 103 apartment 225 Centre St--is nearing completion and will usher in a neighborhood transformation four decades in the making. The aim is to rebuild a desolate square, provide mixed-income housing, retail, and re-knit JP and Roxbury, according to The Community Builders CEO Bart Mitchell (above), the non-profit developer. The $50M building is the first of 14 properties in the 11-acre plan for the area, which was bulldozed in the 70s forhighway construction that was cancelled in favor of expanding rapid transit. Now, the fall completion of 225 Centre St will illustrate demand for new housing in neighborhoods beyond downtown.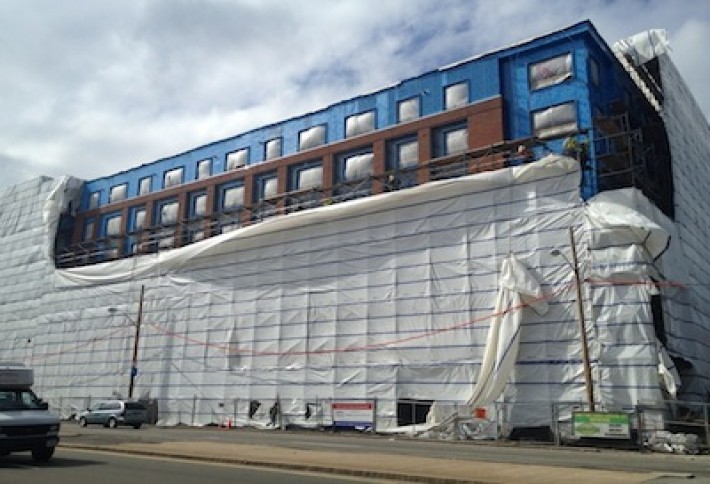 The weather wrapping began to unfurl last week at 225 Centre St--where construction startedJanuary 12--marking a major milestone: People can finally see the look of the new Jackson Square. Back in 84, the community started discussing the areas future, Bart recalls. For the first time in the US, a major highway project had been halted in favor of rapid transit, and new mixed-use development adjacent to the new Orange line T-stop was to open in 87 when the station started operating. But market fundamentals weren't there, and a web of infrastructure made planning complex. In 2007, the City finally approved the redevelopment plans and financing came through MassHousing and private investors.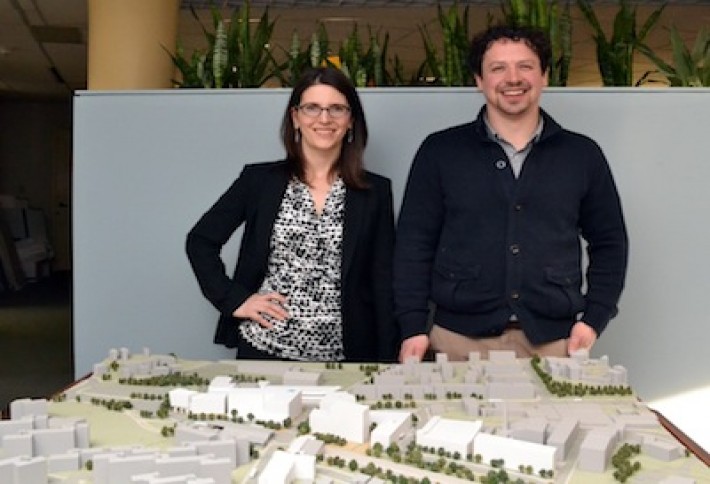 We snapped TCB development director Eliza Datta with Noah Sawyer, who's the senior project manager for 225 Centre St, which is adjacent to the T stop. (They are either showing us an architectural mock-up or playing Godzilla in the office.) The building comprises 68 market-rate apartments, 35 affordable units, parking for 90 cars, and 15k SF of ground-floor retail. Leasing agent Boston Urban Partners is negotiating LOIs for the space. ADDInc designed the red-brick and metal-clad building to be LEED Silver, featuring solar panels on a green roof and racks for 200 bikes. Overall, the new Jackson Square plan calls for 400 housing units, 60k SF of retail, 13k SF of office, and 50k SF of community facilities.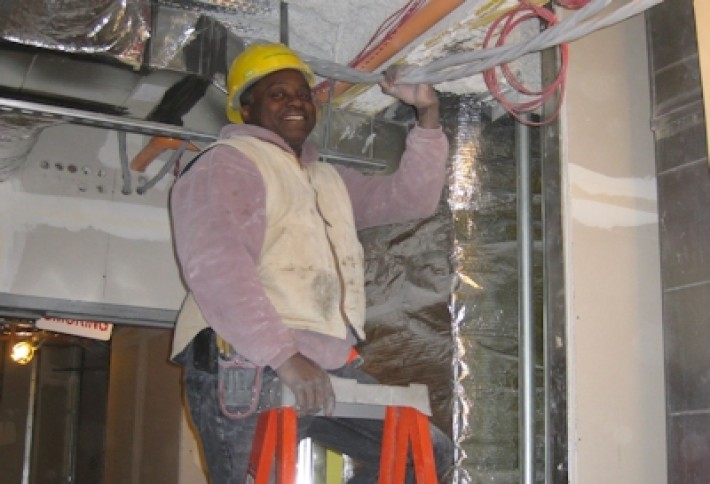 The one-acre site, cleared of shops and houses four decades ago, presented some challenges for construction workers like Barry Vogt (above). Among the most imposing feats: building around the Stoneybrook River conduit that runs under the site. The crew had to drive pilings that support the foundation around the waterway, Noah tells us. This summer, non-profit developer Urban Edge expects to break ground on Jackson Squares secondbuilding, the $21M Jackson Commons: 37 apartments (eight for homeless households) and 12k SF of ground-floor retail with space for a neighborhood learning center.
Did you hear about that guy whose whole left side disappeared? He's all right now. Send story ideas to susan@bisnow.com.