News
A Closer Look At Harvard Art Museums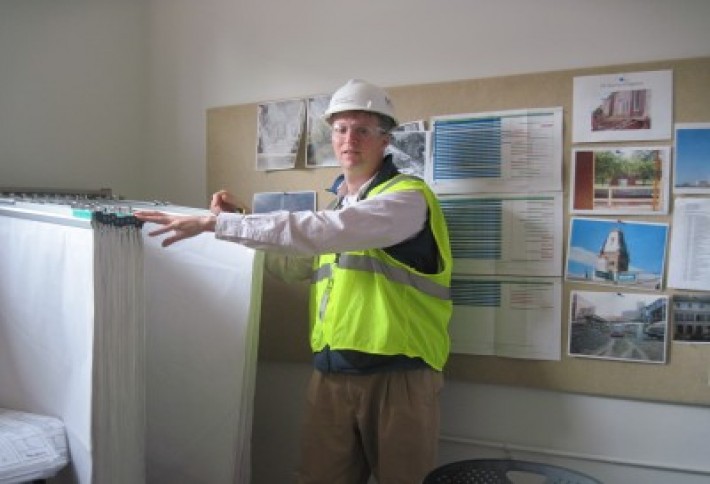 The $350M redevelopment of the Harvard Art Museums-- being developed under the watchful eye of facilities director Pete Atkinson (snapped yesterday)--isnt the type of institutional project usually considered when discussing Eds and Meds as major drivers of the Boston CRE market. But housing one of the nations finest art collections in a historic building reimagined and expanded by Renzo Piano is an educational and cultural asset thatwill attract new businesses and hundreds of thousands of globalvisitors every year. Its also one of the biggest projects in this very busy development market. So, we thought wed take a closer look.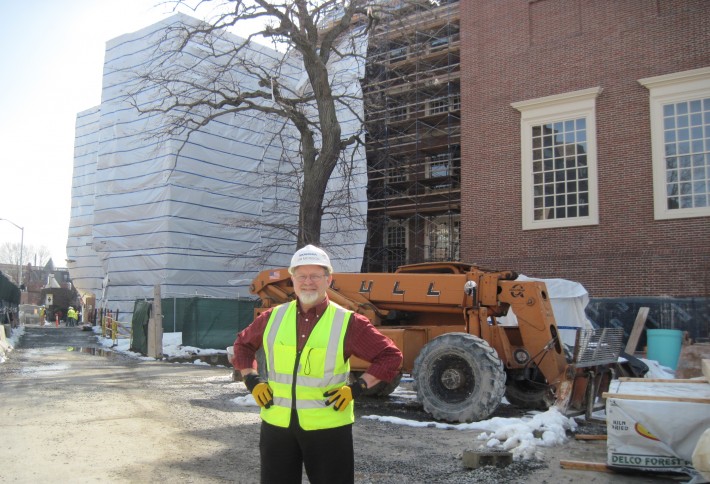 Facilities manager Jim Moisson (snapped yesterday) says that during his 26 years at the university, the Fogg Art Museum building (the red brick structure on Quincy Street thats behind him) has always needed renovations. Pete tells us that the idea first arose in the 50s; Renzo Pianos firm started discussing the project in the 90s and signed the contract in 07 to create a space that would house collections of the Fogg, the Arthur M. Sackler Museum and the Busch-Reisinger Museum. Now, 250 to 300 tradespeople a day are working on the building. Some are hanging the exterior cladding for the contemporary addition--Alaskan yellow cedar--while others are putting up walls for lecture halls, galleries, and classrooms.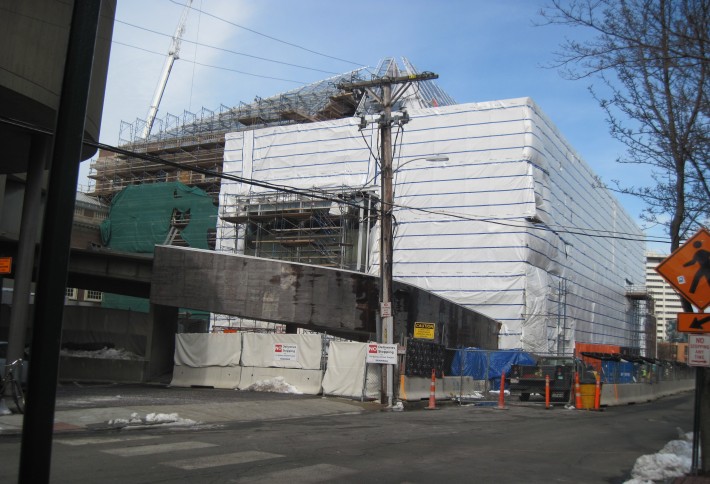 On the enormous skylight, which Renzo refers to asthe "light machine," workers are installing the double layer of motor-driven shades that bring in natural light to view the artwork and the architecture, as well as help control the indoor climate. Pete explains the projects challenges: Two projects are unfolding under one roof--the historic restoration of the Fogg building and the construction of the contemporary addition.Also, each of the eight floors (five above ground)has a different, specialized configuration. Unlike a conventional construction project, all the masons or carpenters cant be put to work at the same time. But Pete adds that once the building is completed in fall 13--and the art work installed by fall 14--it will be one seamless structure.
Who's your favorite artist? We're partial to our kids' crayon drawings. Send story ideas to susan@bisnow.com.